Meet 18-year-old Tori and her mom, Charlie Bigbee. They live in Lawrenceville, Georgia.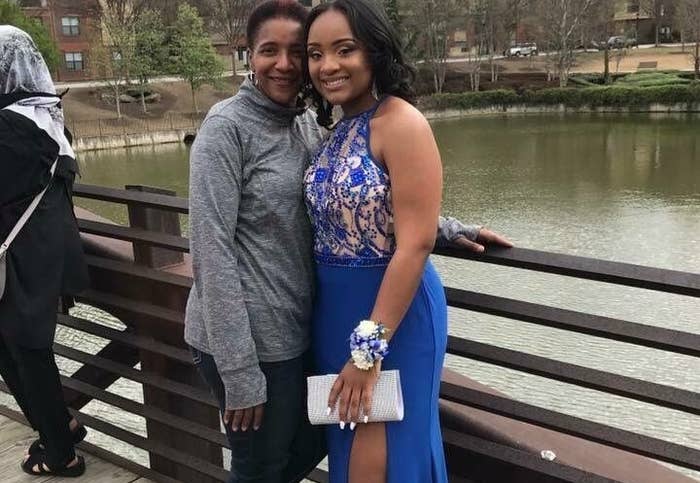 Charlie told BuzzFeed News that she and her six best friends from college reunite on a trip every other year. This past week, the friends of 35 years spent four days in New Orleans.
"I've met all the ladies before," daughter Tori told BuzzFeed News. "They came over a few years ago and they were just a ball of fun."
This year, the best friends planned to see Girls Trip in New Orleans, after they discovered that their trip coincided with the movie's release.
"The funny thing about it — [the trip] wasn't planned for the movie. It just happened to fall in place like that," Charlie said.
One friend even bought the group Girls Trip-inspired wigs for their big night. "We loved it," Charlie said of the movie. "We had a great time. It was fun."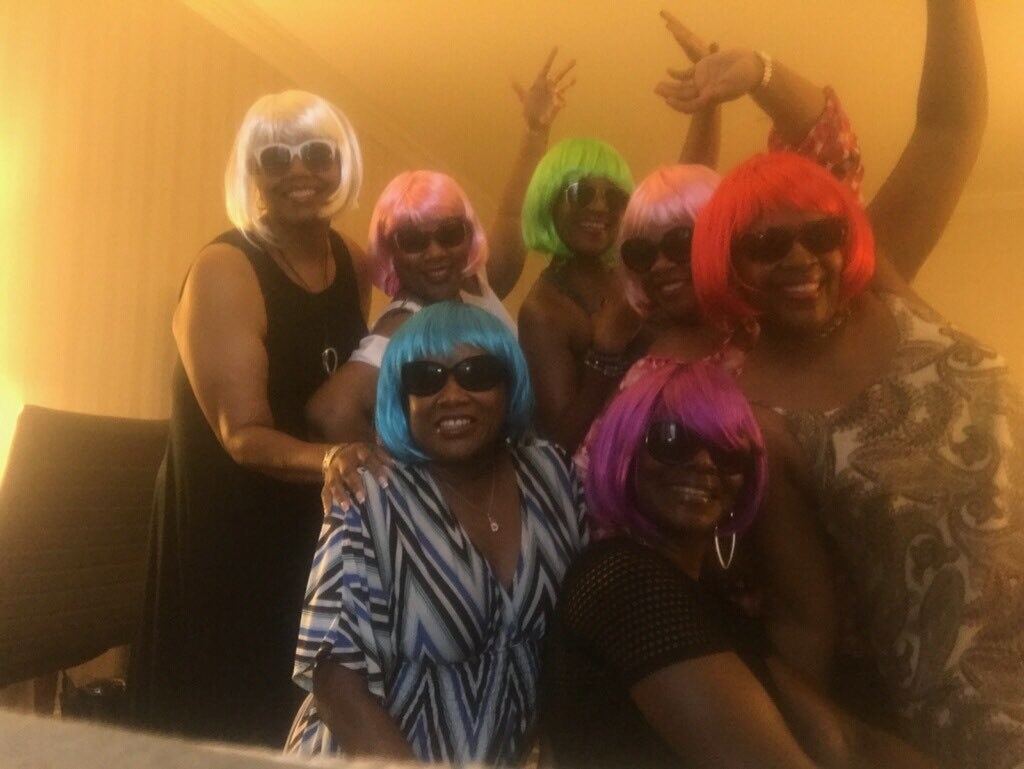 Tori tweeted about her mom's night out and the pics went super viral. "Super obsessed with my mom & her friends sorrrrryyyyyy," she wrote.
Charlie said that the group felt ~popular~ even before her daughter's tweet. "We really felt famous even before we knew about the social media," Charlie said.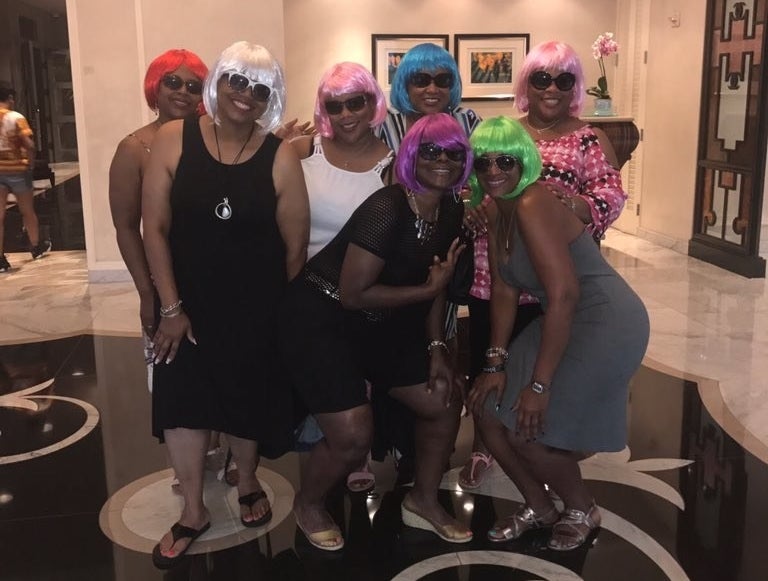 While they were out, she said that strangers were stopping them for photos. "It was hilarious. It really was," she said.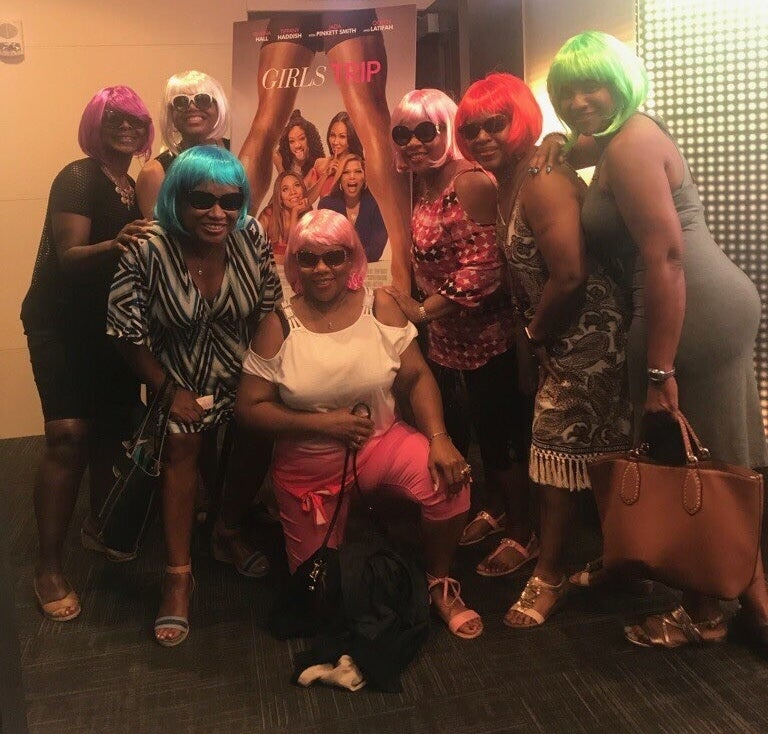 Charlie found the internet attention incredibly funny. "Here we are — women in our fifties — and we're laughing because we don't have a clue we are going viral," she said. She texted her daughter about her viral fame, "Please save or send me the Twitter thing! We are shook."
On Twitter, one person even mistook the friend group for the cast.
"The kind of friendships I need," wrote another.
One person even reported bumping into the best friends at the airport. "They are amazing and so nice!!!!" she tweeted.
The friends are already planning their next trip — destination: Jamaica.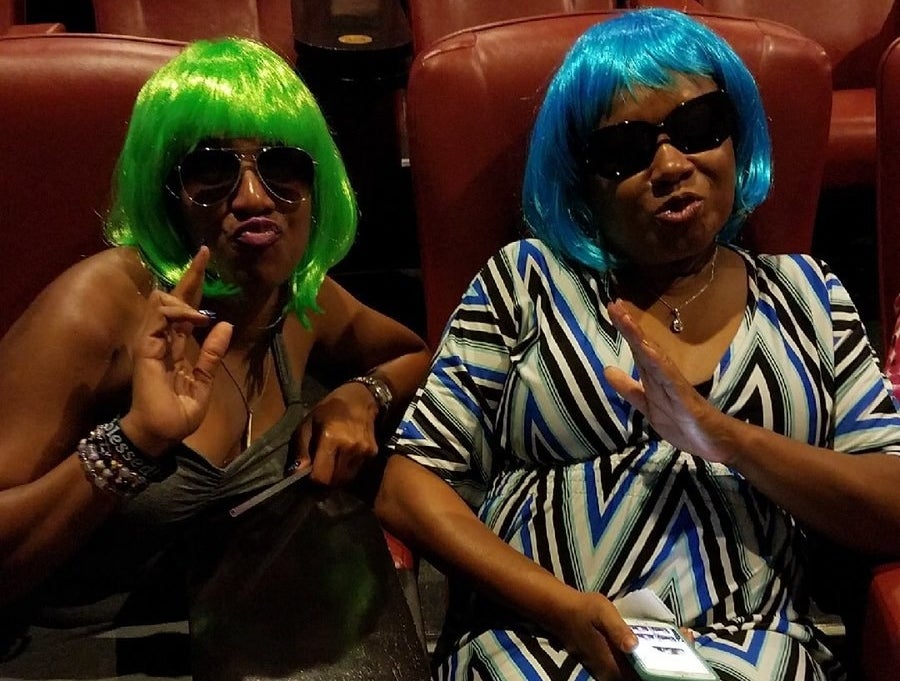 And they are definitely wearing the wigs again — but next time with matching bathing suits. "Now that's our trademark," Charlie said. "Now every time we take a trip we will have to wear those wigs. This is going to be the new thing now."