On Wednesday, Sen. Bernie Sanders challenged the Republican plan to repeal the Affordable Care Act during a debate on the resolution.
"You don't destroy a house, without having another house in which people to live," he said.
"You don't throw throw 30 million people off of health care without having a plan to provide health care to those people," he added.
Sanders brought with him a GIANT board of a tweet that President-elect Donald Trump wrote during his campaign.
Sanders pointed out that the president-elect promised in May not to cut Social Security, Medicare, and Medicaid. The senator urged him to fulfill that promise.
Obviously, the internet immediately took advantage of the prop. Cecil and Harambe were photoshopped on to it.
As were so many other things.
Seriously.
Others replaced the Trump tweet with more tweets.
One person simply replaced it with more material from the president-elect's Twitter account.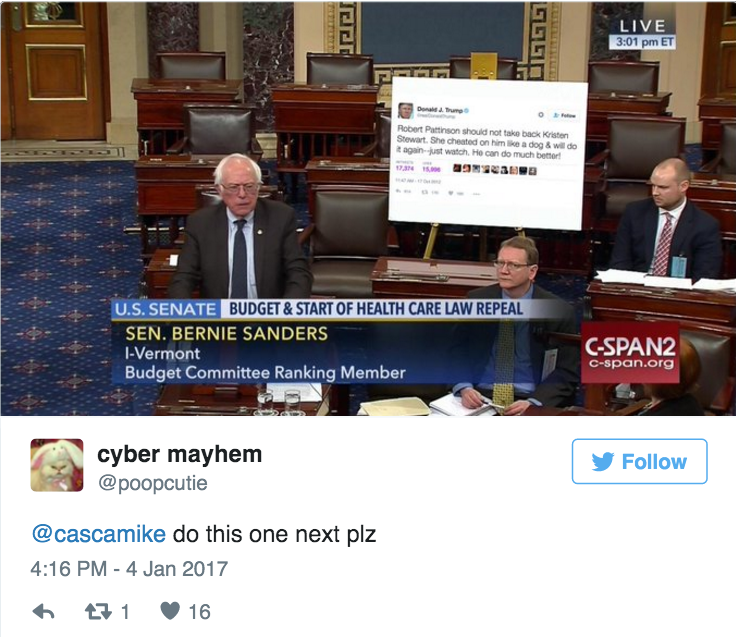 "Do this one next plz," @poopcutie urged.