Two of Tom Brady's missing Super Bowl jerseys have been found, according to a statement tweeted on Monday by an NFL spokesperson.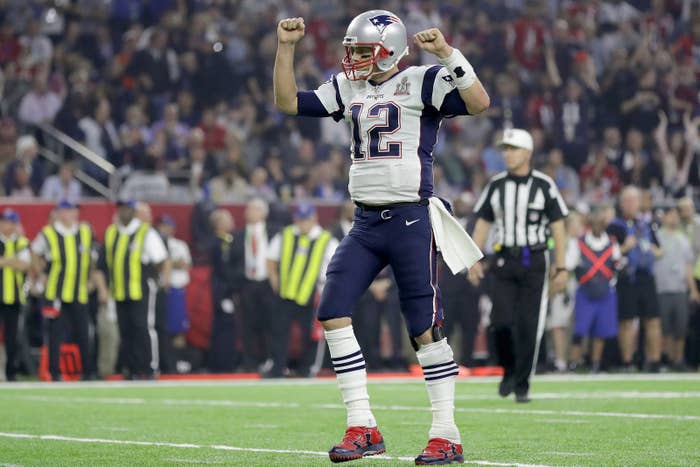 The statement said that a number of different groups, including the FBI, helped to recover the missing jersey from the Super Bowl win over the Atlanta Falcons, along with another missing jersey of Brady's from 2015's Super Bowl.
The NFL did not immediately respond to BuzzFeed News' request for comment.
"A credentialed member of the international media" was in possession of the jerseys, the statement said.
Art Acevedo, the chief of the Houston Police Department, wrote on Twitter that Tom Brady's jersey was found in Mexico.
"The Houston Police Department's Major Offenders Division has been the lead agency on this investigation from the beginning, after it was learned that this jersey was stolen after the Super Bowl," the chief announced Monday.
During FBI Director James Comey's testimony to the House Intelligence Committee on Monday, Rep. Rick Crawford thanked the director on Tom Brady's behalf for the FBI's assistance in recovering the Super Bowl jersey.
In response, Comey explained why he does not like the Patriots.
"They represent sustained excellence," he said.
As for the quarterback, Brady said in a statement that he is "happy" about the found jerseys. After expressing gratitude, he went on to say that he hopes to "make something very positive come from this experience."