Michael Tongko-Burry, who lives in Oakland, has been a flight attendant for Virgin America for seven years.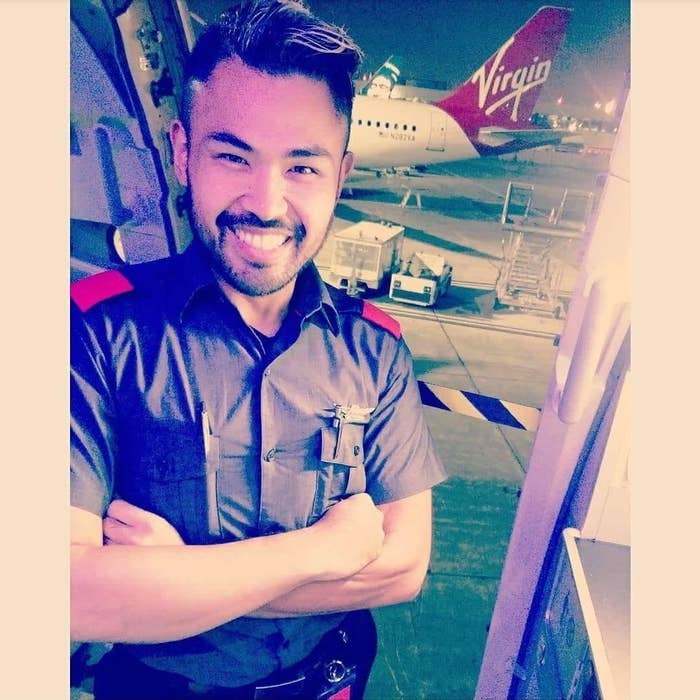 He's also a figure skater and a figure skating coach.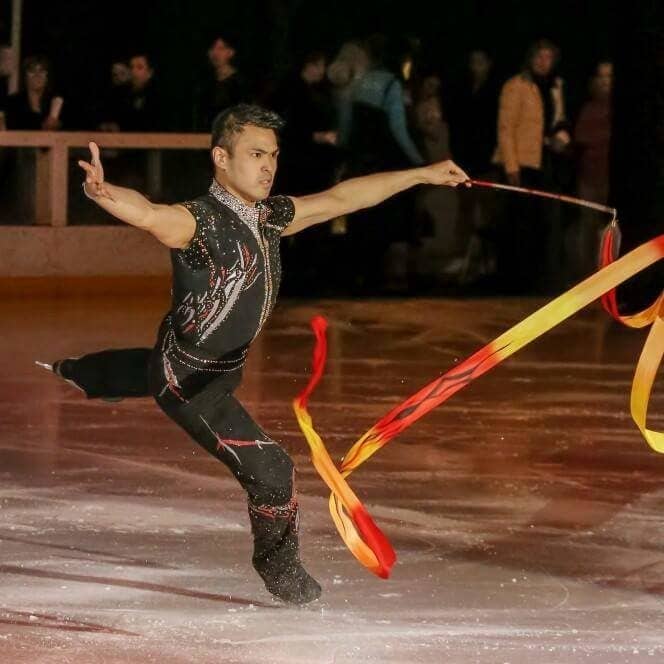 You might recognize him as the "dancing flight attendant." Over the weekend, a video of him dancing to Virgin America's safety video circulated, showing him engaging in one of his last dances to the adored instructional video.
"It's coming to an end because, with the transition to Alaska Airlines, anything with the Virgin America brand is disappearing," he said.
Alaska Air Group acquired Virgin America in December 2016.
In 2017, it was announced that Alaska was going to end the Virgin America brand.
"We've made the difficult decision to retire the Virgin America name and logo likely sometime in 2019," Alaska Airlines said in a statement at the time.
"I used to do it on every flight, and then I got old and the bones started creaking a bit more and more," he told BuzzFeed News on Monday, when asked if dancing along to the video is a regular habit for him.
"I started doing the dance back in 2014 when the Virgin America safety video first came out," he said.
Tongko-Burry said that "throughout the years" footage of it has been posted.
Alaska Airlines did not immediately respond to BuzzFeed News' request for comment, but did a representative did respond via Twitter, saying, "I love it!"
The end of the song is emotional for the flight attendant, who called it "such a sad time." That said, he wanted to make the most of what he said was the "last weekend of it."
"I really wanted to have the last weekend of having the video played to go out with a bang," he said.
His choreography stayed consistent over the years due to the constraints of the plane environment.
"It mostly stayed the same, only mainly because of the emergency equipment," he said.
He said that the best part of the performance is the joy it brings to the people around him. "My favorite part is definitely the smiles that it brings to a lot of the guests on board and from my crewmates," he said.
When asked if he had anything to add, the flight attendant gave a shoutout to his colleagues "for their love and support over the years." He also shouted out his "supporters from the public."
"Just wanted to let them know that I love them all!" he said.