YouTuber Tana Mongeau's alternative to VidCon, "TanaCon," was shut down this weekend after she said 20,000 fans showed up. Those who attempted to attend the event said it was a total disaster.
In April, the YouTuber posted an hourlong video about why she would not be attending VidCon.
People posted photos of long lines in the sun, disappointing goodie bags, and a venue with "no activities." Some said they were forced to wait hours just to get into the building of the event.
Another teen, 17-year-old Dawn Morante from LA, also said she waited in line for hours, but never even got inside the venue.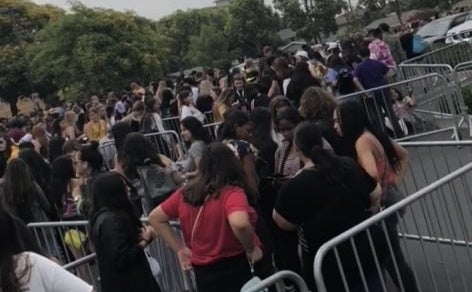 "I had to stand in the sun for six-plus hours with no food or water," Morante said, while describing the queue as "insane."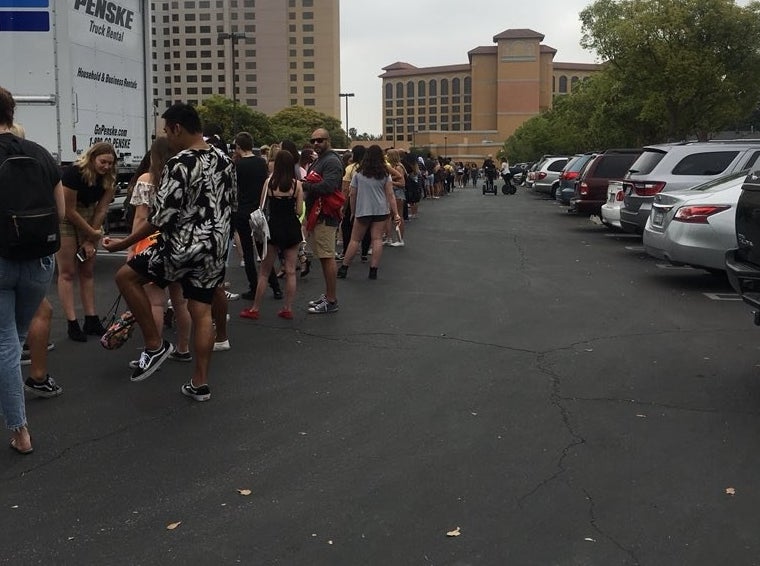 Others online described a similar experience.
These attendees even posted a YouTube video showing off sunburns that they claimed were the impact of waiting in line for hours.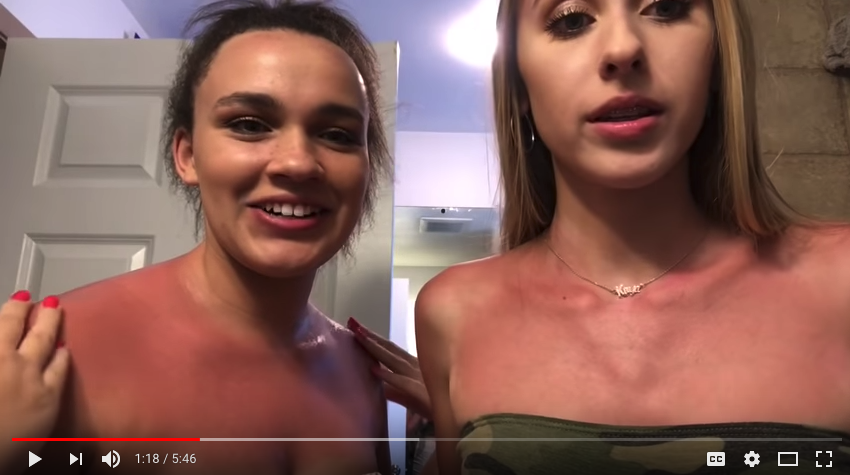 Around noon, security supposedly started kicking people out.
There was only one long line for both people entering for free and people who had paid for a VIP badge, which wrapped around a giant parking lot.
"The whole convention was a mess, and Good Times did not plan it properly," Morante said. "TanaCon was the scariest and the worst experience of my life."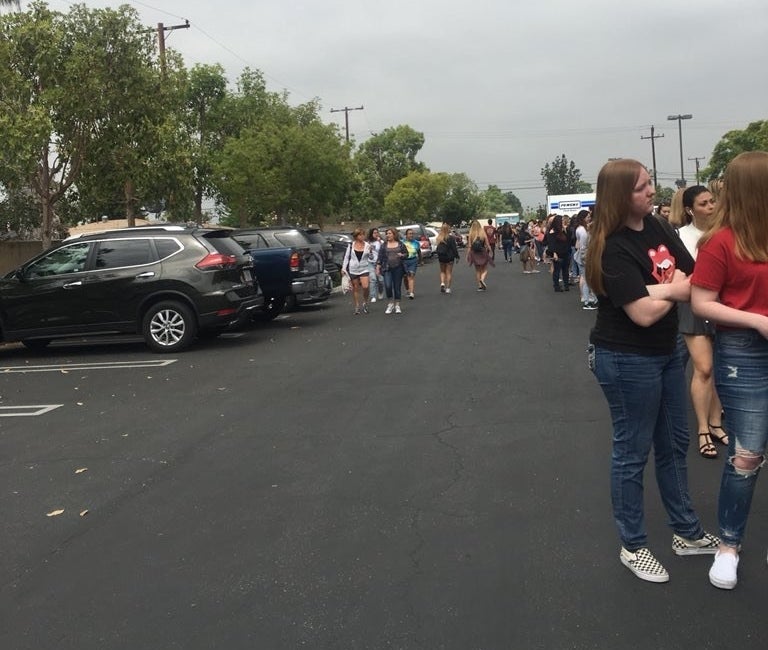 Amber Conino Pellegrin, 21, tweeted her frustrations out over the failed convention. "It was kind of a mess inside and there wasn't really much we could do because there was so many people," she told BuzzFeed News.
People were particularly disappointed by the gift bags they received. "There was supposed to be a goodie bag for VIP with lots of stuff when in reality it was just stickers and a condom," Ferrier told BuzzFeed News.
The CEO of Good Times posted a statement Friday following the sudden shut-down of TanaCon, stating they will make "adjustments" for those who could not attend.
Mongeau was also captured shouting "I love you" to fans as security escorted her out.
After the first day was shut down, Tana made an Instagram live where she apologized to people who didn't get in and said, "TanaCon inside was everything I said it was going to be."
People chanted, "REFUND! REFUND! REFUND!"
Mongeau said Friday that the event was going to be moved to a different venue to accommodate more people.
She said that "NO ONE EXPECTED" what she said were 15,000 unregistered people who showed up at TanaCon. "i love u!!!!!" she concluded.
And early Saturday, the YouTuber said she was "in a security meeting" and that "everything will be made right no matter what."
But later Saturday, Good Times said it could not host the event safely and canceled TanaCon's second day.
YouTuber Shane Dawson, who was supposed to attend, said he was "heart broken" over photos of peoples' sunburns.
Dawson posted an Instagram live video saying how upset he was, and that he plans on hosting free meet-ups for fans who tried to attend; however, "it doesn't take away the fact that they were literally scammed."
Apparently, creators like Anna Campbell were also being marketed on the website, without confirmation by the group itself.
A sponsor also fired back, complaining that its promotional goods were left in the trash.
The parking lot area was also left covered in trash.
Some people seemed to be less than impressed with how the YouTuber handled what happened.
After the weekend, people made a bunch of jokes about the event, like this person who posted a photo of aloe vera apparently in reference to the many people who reported being sunburned waiting in line to enter the event.
And lots of people compared the event to the Fyre Festival, the disaster of an event that promised luxury villas on a Bahamian island in 2017 but that instead stranded ticketholders with tents and prepackaged food.
Good Times also recently addressed the concern about refunds, saying that they would be issued: "Our team and hotel staff were fully prepared for a five thousand capped event, however, we were unable to accommodate for the estimated fifteen thousand who showed up to support Tana's vision."
Mongeau herself more fully addressed what went wrong in a Tweet thread Sunday, reiterating that they were not expecting that many people to come. "I didn't expect that many people to show up outside," she wrote.