This is Hayley Stamper, 21, from Lincoln, Nebraska, with her fiancé Austin.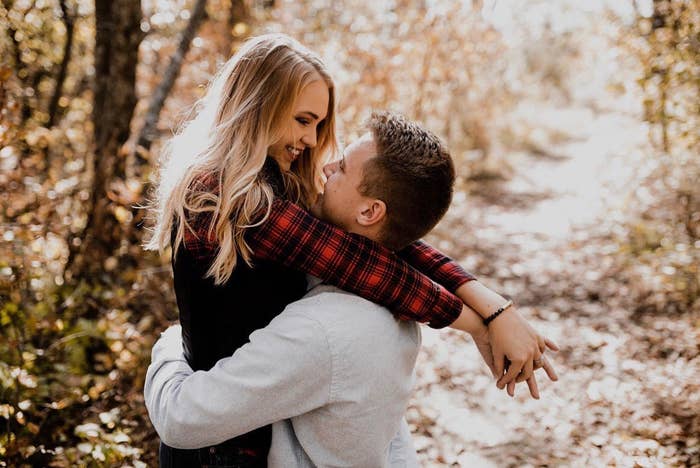 The couple is getting married in 31 days, Stamper told BuzzFeed News.
This is her ex-boyfriend, Thomas Hoefener, 21. Stamper and Hoefener dated during their freshman and sophomore years of high school for roughly a year and a half.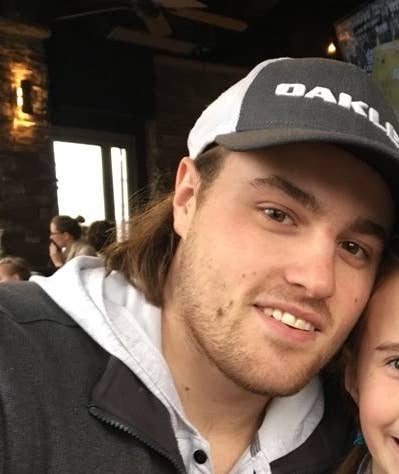 "I call him my ex, because that was my very first boyfriend," Stamper said. "But we were only 15."
This is how Hoefener RSVP'd to his ex's wedding. Stamper found the response hilarious. "I just laughed," she said of her reaction. "I wasn't even surprised."
"I knew he was going to say something like that," she said. "I knew he was going to do something witty the second we invited him."
Hoefener said he didn't have to put much thought into the card.
"It didn't take long at all," he said. "I honestly thought of it, laughed, and wrote it down."
When asked what compelled him to respond to the RSVP that way, he said: "My ex and I are still pretty cool with each other so I wrote that song down in a joking manner."
Stamper decided to tweet out the card, which has since gone viral. People are getting very heated about it.
Some people on Twitter found it odd that Stamper's ex was invited to the wedding.
"Everyone gave me so much crap on Twitter for it, but it really wasn't a big deal," she said of the invitation to her ex. "All three of us have always been friends, and both my ex and my fiancé were on the same football team."
People went as far as to send Stamper rude direct messages about it.
She said one person called her a "major slut," and that someone else told her that her marriage is going to fail.
"People are getting mean," she said.
For Hoefener, the invitation is not weird "at all."
"I don't think it's strange at all, we dated awhile back and I'm pretty cool with her fiancé as well," he said of receiving an invite. "Of course I'm going to be there to support her."
"If we can laugh about it, then other people should too," Stamper said referring to her, her ex, and her fiancé, Austin.
Of course, a lot of people just joked about the RSVP and found it funny. Some commenters envisioned how Hoefener might behave at the wedding.
Someone also asked Stamper if she was going to dance with Hoefener to the song: "I Loved Her First." She responded saying that her and Hoefener aren't "that crazy."
By the way, Hoefener is still looking for a date to the wedding and Stamper asked the internet if there are "any takers." Hoefener compared his current situation to being on The Bachelor.
"I have not actually found a date yet, although there have been numerous girls contact me and are interested in going," he said.
"I feel like the Bachelor out here with all these possibilities."