Meet Mary Adams Elliott, 43, from North Carolina.
Elliott told BuzzFeed News that earlier in December, she went to a Christmas parade because her granddaughter was dancing in it. While there, she saw these characters coming down the road and "got a little excited."
Minnie Mouse is praised (Elliott's favorite character)...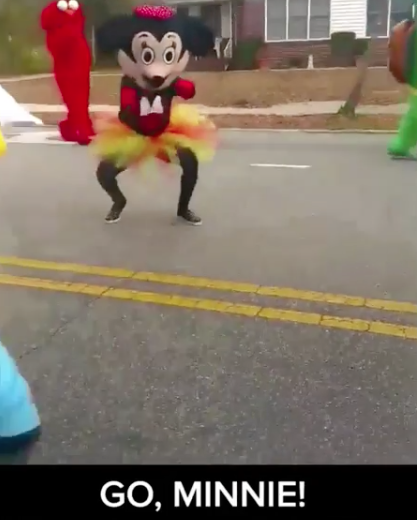 ...but then Panda comes back again for a strong finish, arguably stealing the show.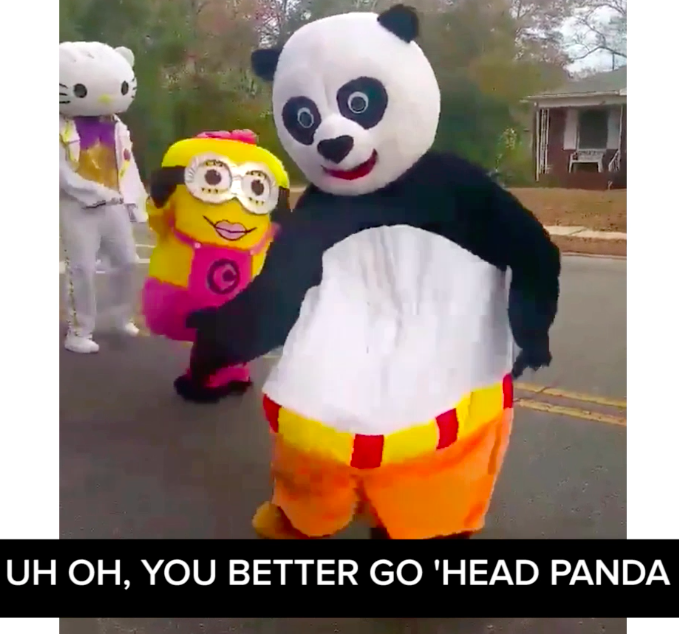 "That was not just a put-on for me," Elliott said about her commentary.
"That's something that just is natural. I like to be a joyous, happy person," she said.
Her hype is mad contagious, and people lost it on Twitter after her video was uploaded. "Who let Dora get that lit?" one person asked.
Many tweeted their favorite lines of Elliott's hype.
"This is art," said one person.
"The Four Horsemen of the Apocalypse," said another.
And others connected with individual characters. "MOOD," said one Twitter user about Kung Fu Panda.
"Ima be the Panda after release this Friday," said another.
"Hello yes it is me hello kitty," said one person.
"Minion buddy lit," said another.
Some people have plans to move into the neighborhood so they too can experience such a lit parade.
And of course, many complimented the woman behind the hype.
Elliott's video has since been seen by millions of people.
"[The parade] was really fun but I did not expect this to happen, really, when I posted this video," she said.
Elliott is glad she was able to bring so much joy to people, a thing she loves to do.
"I love bringing life. I love showing love, and that's what it's all about, and hey, I love to motivate and make people happy," she said.