This is Erin Dietrich with her family. She is ~super pregnant~ with her fourth child.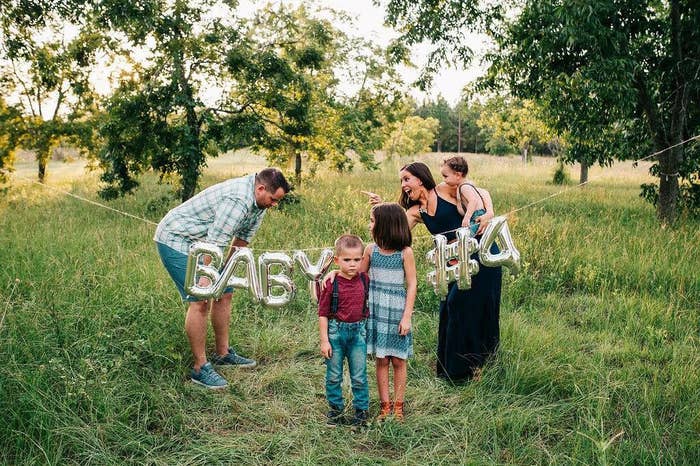 Like most people, Dietrich is incredibly invested in April the giraffe's pregnancy. She told BuzzFeed News that she regularly watches the livestream, especially when she can't sleep. For those who don't know, April is an expectant giraffe mother, and the internet is basically losing its shit over when she's going to give birth.
Dietrich, whose due date is March 14, feels solidarity with April.
"I feel like we are each other's support system," she said. "She's with me all through the night."
On Sunday, Dietrich recreated April's livestream. She said that she wanted to make her friends laugh, because they make fun of her April obsession. The livestream went super viral.
Her husband filmed her and she did as April does: chilled.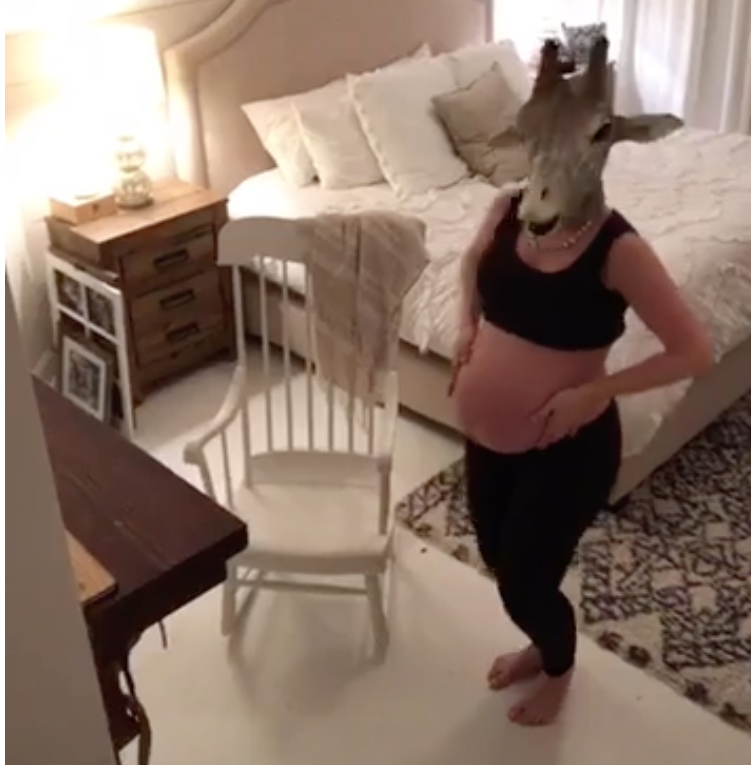 And also did some dancing.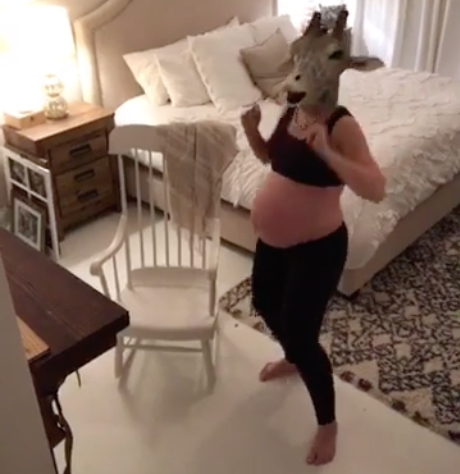 People were dead.

And this person said that it was just like the April livestream.

They could not stop watching.

"It's a race against the clock," Dietrich said. "Who's going to have the baby first, April or me?"
Come on, April, you have competition now.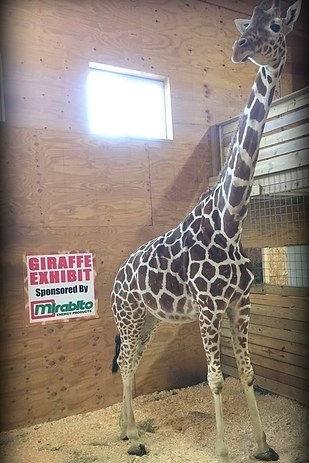 UPDATE
Dietrich gave birth Wednesday night. April has yet to give birth.