Whittaker told the BBC that it feels "completely overwhelming" and "incredible" to be the first woman to do so.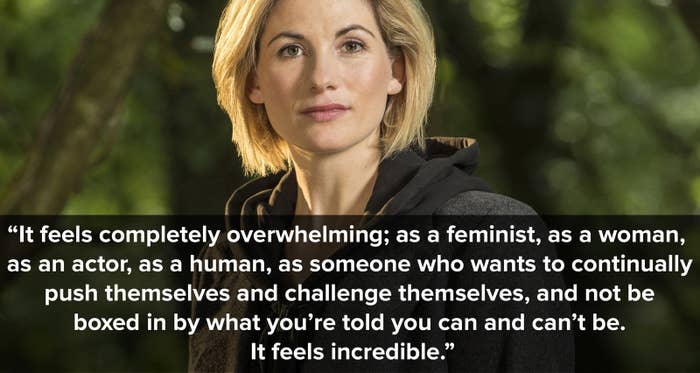 A lot of people were ~really excited~ about the choice, like this little girl.
But others were, er— not.
The disappointment was PALPABLE.
This person is not down.
"The dr. is male."
A MAN.
Like other mans...
So, obviously people made jokes about others' disappointment, because that's how the internet works.
"Time Travel Is For Men And Men Only."
The sarcasm was heavy.
WHERE?
Ah-ha!
1534, a great year.
This person provided some friendly reminders.
?????
Anyway, it's the END of the WORLD.
SO WATCH OUT.