This is 18-year-old Kaylin Sellers with her mom, Nikki Stansberry. Next week, Kaylin is leaving their home in Lacey, Washington, for Eastern Washington University. Her mom told BuzzFeed News that she's pretty emotional about it.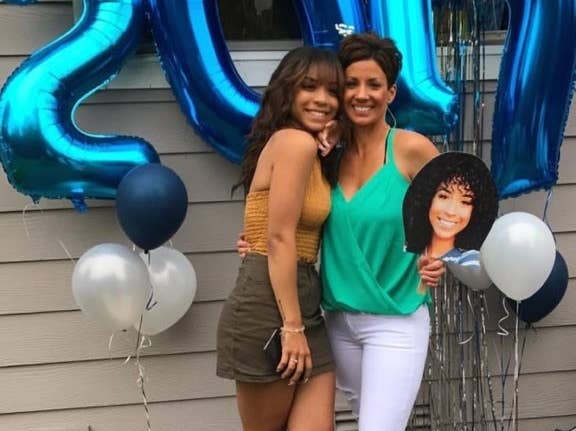 "She's my only one, so it's going to be very tough," Stansberry said.
On Wednesday morning, Stansberry said that everyone was posting back-to-school photos on Facebook and that seeing them made her sad.
Her daughter said the photos were an annual, and obligatory, tradition. "Whether I liked it or not, my mom always had to get some pictures in," the teen told BuzzFeed News.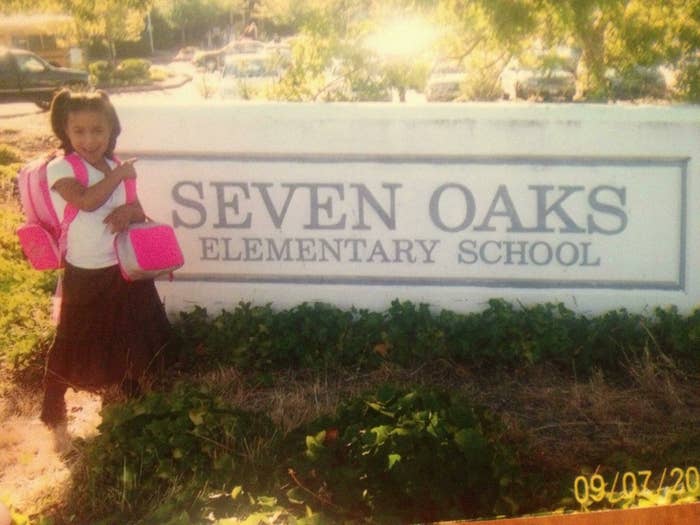 "This was my first time in 14 years I couldn't take a back-to-school picture," Stansberry said of her now grown-up daughter. That's when she glanced over at her golden doodle.
"I looked at Duke and I was like, 'Wait a second — I can do a back-to-school picture — just with my dog.'"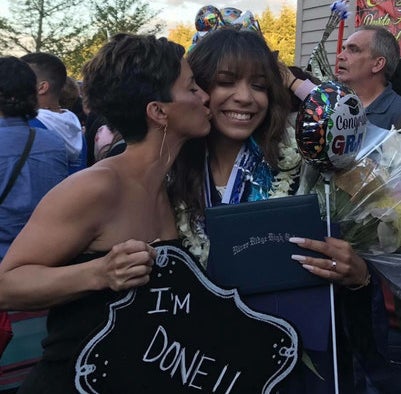 Well, the dog was perfect for the endeavor. "I think he loves the camera. I do," Stansberry said of Duke.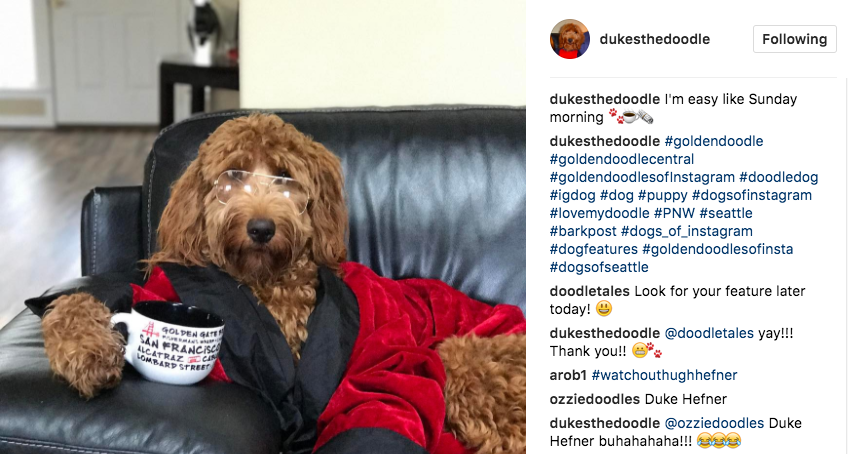 Stansberry said that Duke, normally pretty active, stays perfectly still whenever he's in front of a camera.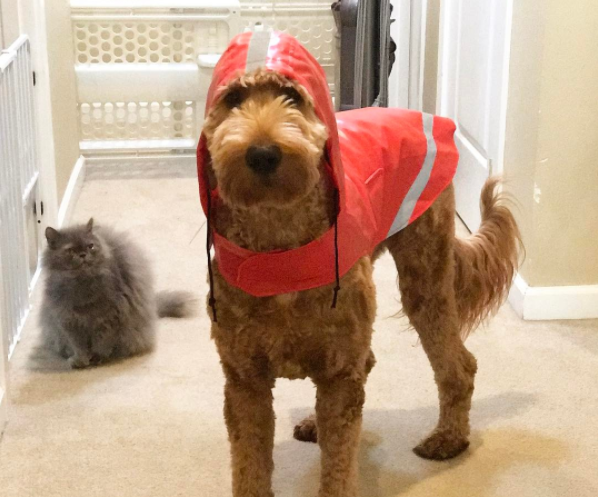 She used Kaylin's old backpack to create his back-to-school look.
Stansberry then sent the glam shots to Kaylin, who laughed and shared them on Twitter.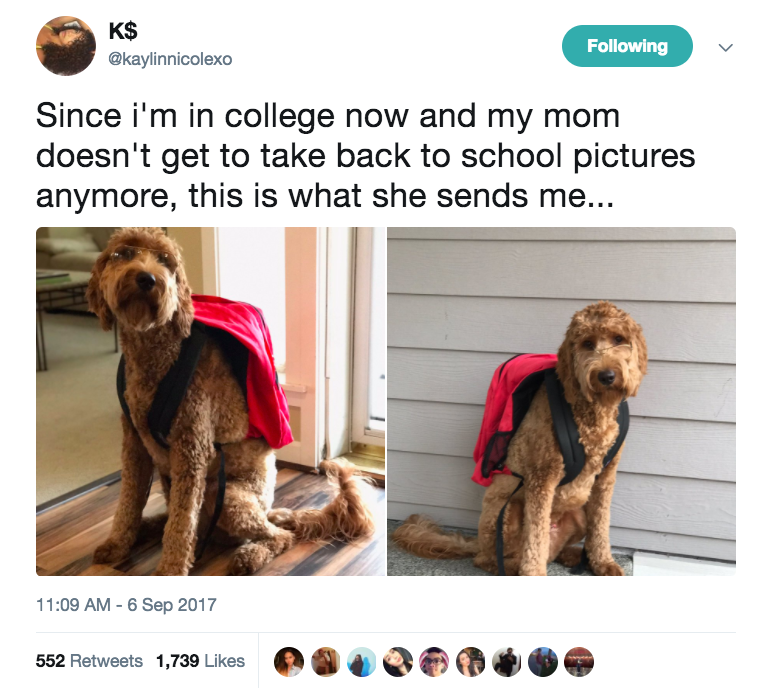 People were so moved.
"He's my son. Kaylin's been replaced," Stansberry joked. "She's leaving me; Duke will never leave me."

"Bye bye, Kaylin!" —Duke