This is Jonathan Takagi. Takagi and another teacher at Escondido Charter in California, Noah Endermann, are friends and always throw birthday parties for each other.
For Endermann's birthday this year, the two teachers helped to execute a beautiful prank.
"We spent a solid week planning not only what we were going to do, but how we were going to do it," said Joseph Mendoza, a 18-year-old student of Takagi's.
On Endermann's birthday, students from Takagi's class interrupted his lesson several times, inviting Endermann to his birthday party . As planned, the teacher declined the invitations.
With every disruption, Endermann acted more annoyed. "I was so scared and didn't know what to think," said Sara Badrani, a 16-year-old in his class.
For the ultimate escalation, all of Takagi's students stormed into Endermann's classroom singing "Feliz Cumpleaños," and that's when things got really real.
At the end of the song, one student approached Endermann for a selfie.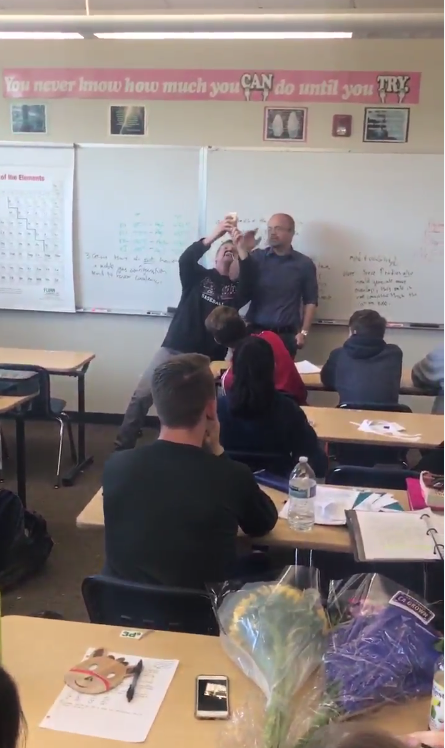 And the teacher grabbed and threw the phone to the ground. His class was stunned silent.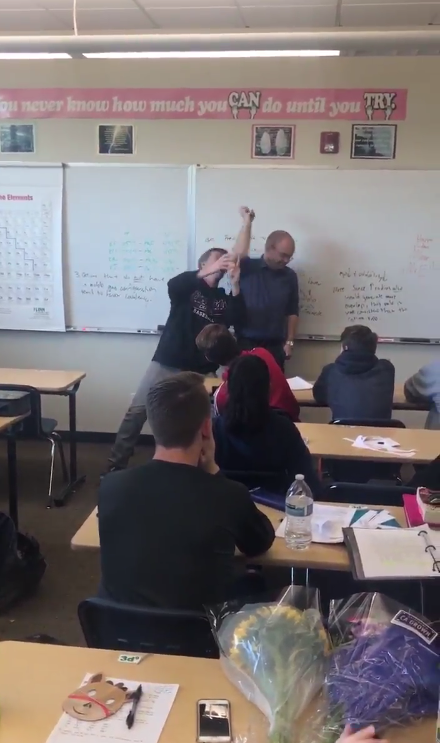 Sara said that "[her] heart stopped" after the phone was thrown.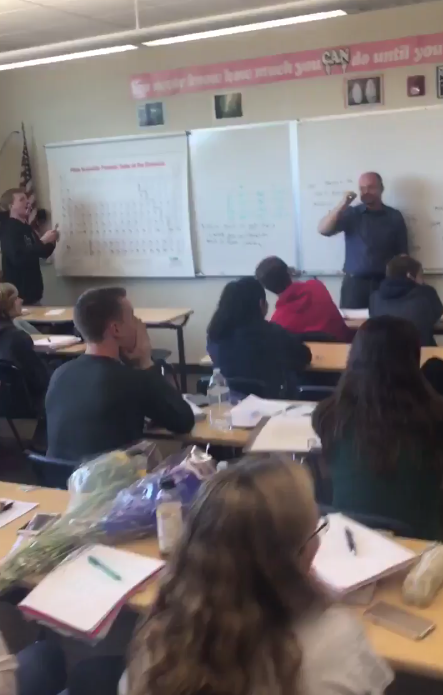 "After I threw the phone and the other students left, there were some long moments of tense silence," Endermann said.
The prankster teacher let the tension fester and even resumed his lesson briefly before telling his students that it was a joke.
People on Twitter were impressed with the whole thing. This person called the phone toss "legendary."
The suddenness of the silence was too much for everyone.
And people couldn't stop laughing.
Endermann said that he would never actually lose his temper and throw a student's phone.
"I love my students and I love my job, and find it to be incredibly rewarding to work with young people like these," he said.
Also, Endermann did end up attending the party with his class and it was "a lot of fun," according to Mendoza. Here he is crushing his kale-filled piñata.