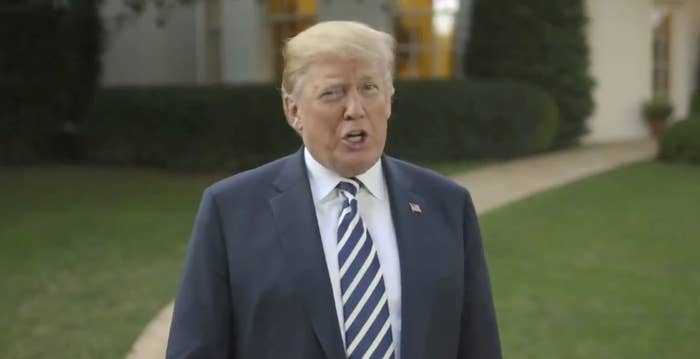 In a video message posted to Twitter Tuesday night, President Trump thanked disaster relief workers, calling Florence a "tough hurricane" and "one of the wettest."

"I just want to thank all of the incredible men and women who have done such a great job in helping with Florence," Trump said. "This is a tough hurricane, one of the wettest we've ever seen from the standpoint of water."
The video message was posted ahead of the president's visit to the hurricane-damaged region Wednesday.
"Rarely have we had an experience like it, and it certainly is not good, but the people of North Carolina, South Carolina, Virginia, all of the areas affected, you've been incredible," Trump said.
He went on to express sympathy for those families who lost loved ones because of Florence. At least 38 people have died because of the storm.
"There's been a loss of life, and may God be with them and their families," Trump said. "That's a tough one, it's tough to understand, but this has been a really difficult period of time for a lot of people."
Near the end of the video, after he expressed more praise for those managing relief efforts, he once again described Florence, calling it "nasty" and "big."
"Florence has been a nasty one, a big one, like that area certainly has never seen before," Trump said. "So the waters are still rising."

"Listen to your state and local authorities, be patient and alert, and God bless you."