Meet Annie. She's a service dog in training.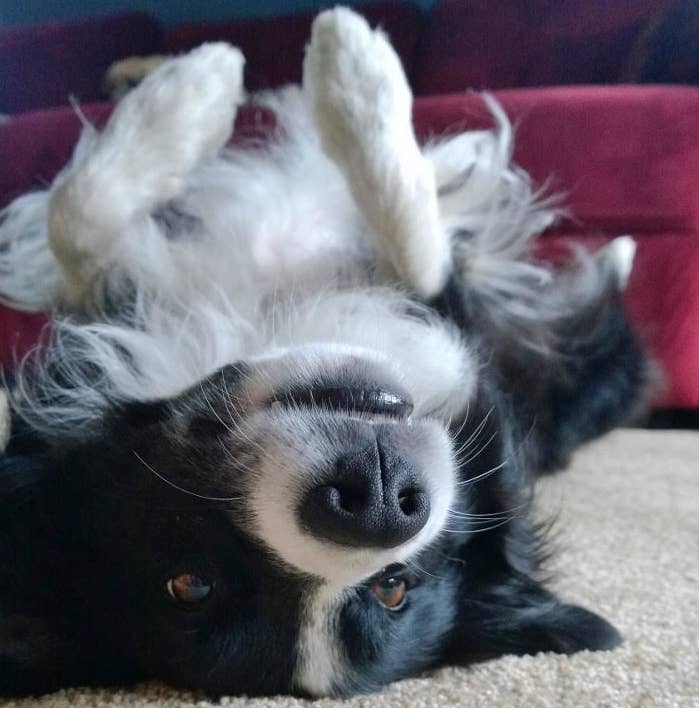 Allie Spencer, her human, is a 20-year-old student at Cal Poly.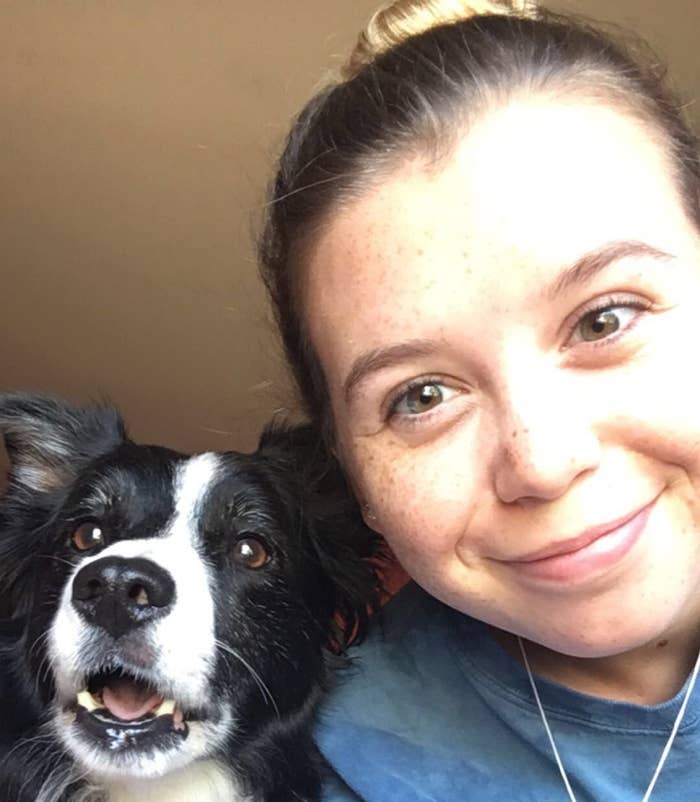 Spencer told BuzzFeed News that her dog is "very patient and very smart."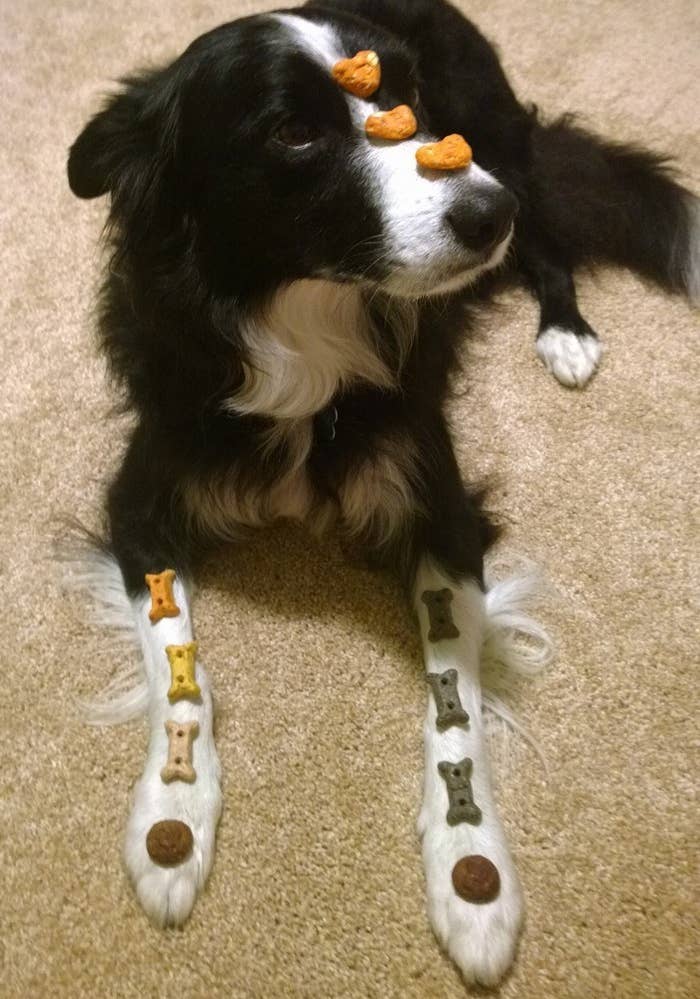 When this photo of Annie was tweeted on Saturday, people couldn't handle how prepared the dog was for science.
DOGGLES.
Equally imporant.
"Yes," was all this person could say.
Accepted.
"In that picture she was actually waiting for me to come back to the table," said Spencer. "She stands up when I walk away and waits for me to come back."
Caring, smart...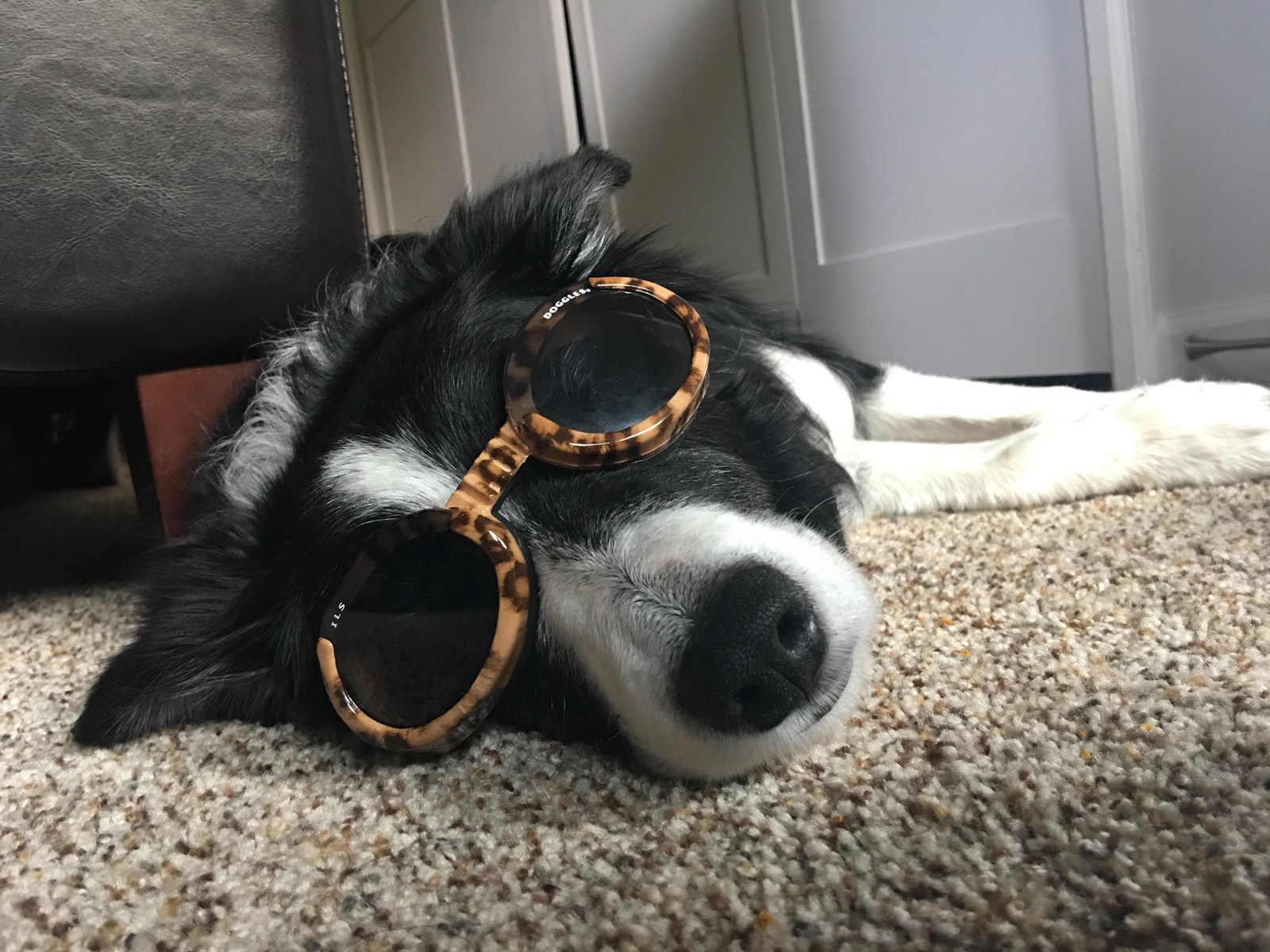 AND safe.