Amazon's "Prime Day" began on Monday at 3 p.m. ET. Just as the massive retailer's sale was due to begin, people reported that the website was not working for them.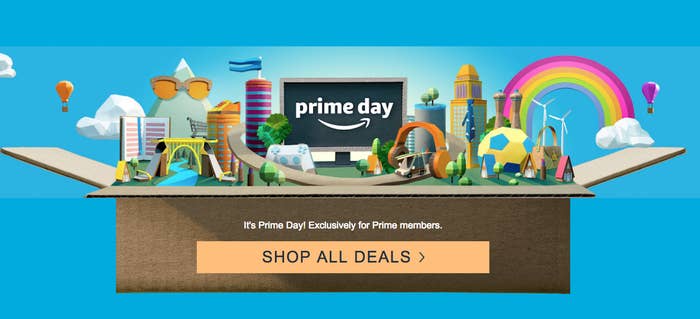 Amazon said just before 5 p.m. ET that the company is "working to resolve this issue quickly."
Instead of seeing deals, people were shown a series of dogs. Some of them had sad expressions.
People said they had several difficulties while using the website. This person claimed to have spent more than an hour attempting to buy an Instant Pot, only to discover that the product was sold out.
This Prime member also apparently missed out on that deal because of glitches.
And this person too!!
Someone else said that items in her cart were disappearing, and suggested that customers shouldn't wait to check out.
Wannabe shoppers also said that the "deals" link was taking them in a loop. This person, addressing Amazon, said, "get me out."
People were clicking without luck.
"What a joke Amazon!" this person said.
Someone speculated about how the dogs and the infinite loop happened.
People weren't able to purchase their very important things that they definitely need.
This person felt some type of way about the dog stock photos.
Someone else speculated how the workers behind the website might be feeling about the fact that it crashed on one of the company's busiest shopping days of the year!
Another person envisioned how Amazon prepared for its website to handle the influx of customers.
But this person found something positive.
Someone else said that this is exactly what people in the US attempting to use the website deserve — both the sad dogs and the never-ending loop that does not take you to all the deals, but instead leads to nowhere.
Happy shopping!
Amazon did not immediately respond to BuzzFeed News' request for comment.