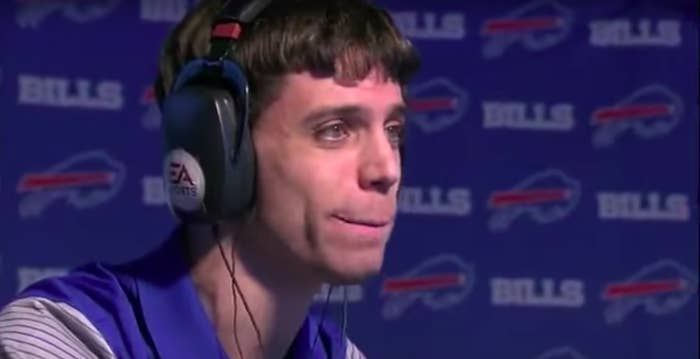 Authorities identified the suspect in the shooting at a Florida video game competition Sunday as 24-year-old David Katz of Baltimore, Maryland.
Three people died in the incident, including the gunman, Jacksonville Sheriff Mike Williams told reporters at a news conference. At least 11 others were injured, though all were in stable condition.
The suspect is believed to have used at least one handgun in the shooting, Williams said, adding that the federal Bureau of Alcohol, Tobacco, and Firearms was assisting in that part of the investigation.
Though the motive of the shooting is still undetermined, Katz is believed to have traveled to Jacksonville for the Madden 19 tournament, Williams said. The competition, hosted by gaming giant Electronic Arts, is a qualifier for the national tournament in Las Vegas in October.
Authorities believe Katz had stayed in the Jacksonville area Saturday night, possibly at a hotel, and asked that anyone with information about the suspect's whereabouts in Jacksonville prior to the shooting come forward.
Authorities had located Katz's car Sunday, and were conducting a search of the vehicle, Williams said.
Meanwhile, FBI agents in Baltimore launched an aggressive raid of a townhouse believed to be Katz's family home. Officials with the FBI would not provide details on what they were looking for inside the residence, or if any evidence was taken.
Katz has been a fixture in the professional video game circuit for several years, sometimes going by the moniker "Bread" during competitions. In early 2017, he won a regional Madden tournament in Buffalo, New York, in an upset that EA Sports called "the most exciting moment in all the 2017 NFL Club Series Championships."
The victory secured Katz the right to play as the Buffalo Bills later that year in a national tournament. He lost in the quarterfinals.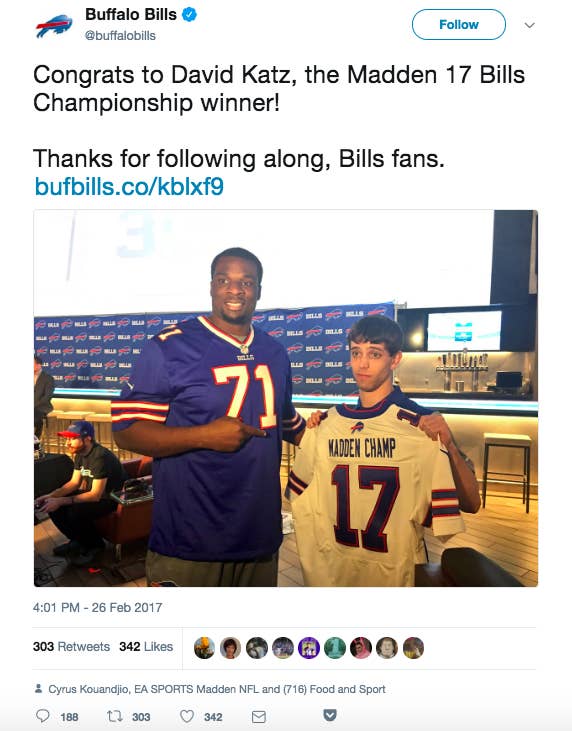 Lance, a 19-year-old who had played against Katz several times and who asked to be identified only by his first name, said that Katz only played Madden competitively, to the best of his knowledge.
Lance said that he doesn't remember Katz ever making threats against "Trueboy" (the handle of Elijah Clayton, one of the victims) or other players.
"I don't think he had any beef with Trueboy until he lost to him yesterday," Lance told BuzzFeed News. "I'm almost positive that he has lost to him in the past, though."
Lance added that Katz was "known by the entire community [of Madden players] as one of, if not the, best" and that he "always kept to himself."
Recently, though, Katz seemed to be on the decline, Lance said. Katz "essentially fell off the Madden cliff last year, and could barely compete," according to Lance, and had a reputation for "getting somewhat angry" when he lost.
Still, Lance described Katz as "pretty introverted" and said he "didn't remember him making any threats."
In response to a question about an announcer describing Katz as "not here to make friends" at the competition, Lance said that was a "very accurate" portrayal of the 24-year-old.
"He was always concentrated and serious," Lance said. "You could see him getting pretty frustrated when he lost."