This is Louis and his 18-year-old son, Louis Jr., from California.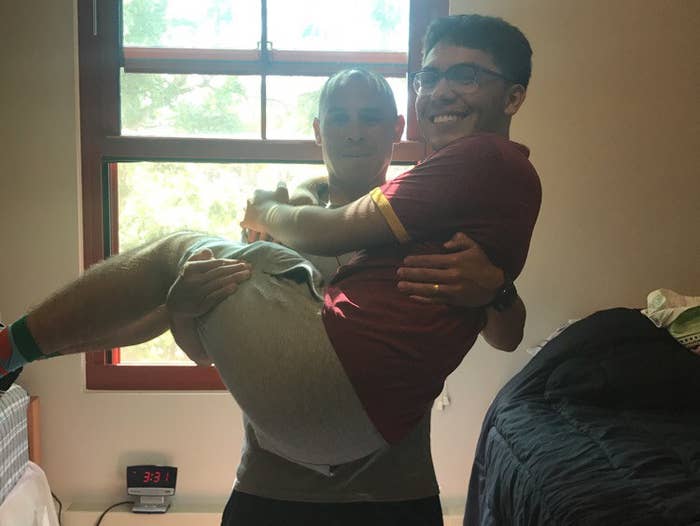 When some customers asked about his son, Louis Sr. brought up his son's boyfriend, Christian. He then texted his son for a photo to show them. "Send me the pic of u and ur boy toy," he wrote.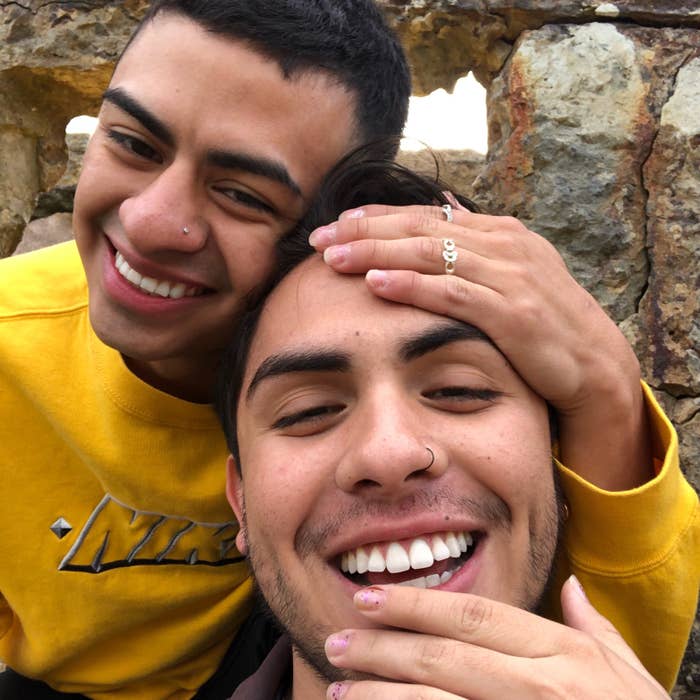 Louis Jr. told BuzzFeed News he was incredibly moved by the simple request from his father — "I just love that my dad was showing off me and Christian," he said — so he decided to tweet about it.
The tweet blew up big time, with many people moved by the simple act of a father supporting his gay son.
Some people wished their own dads were as supportive.
While others just loved that Louis Sr. used the term "boy toy."
"I really love the comments toward my dad," Louis Jr. said. "Everyone was telling how much they love my dad — that he was the father of the year."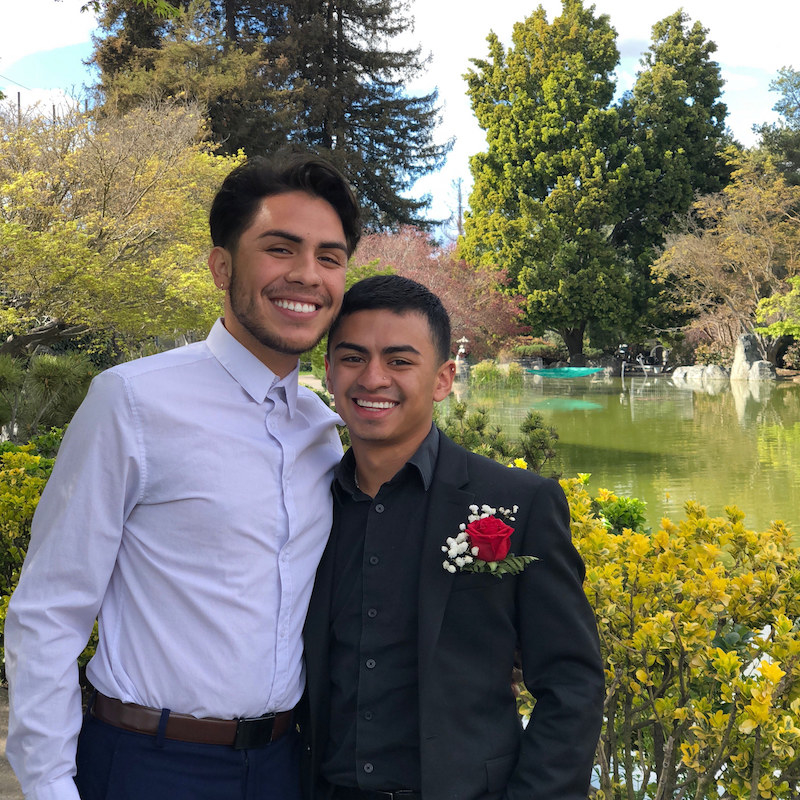 But there has also been some negative reaction to the post — proof in itself as to why a dad embracing his gay son is so important.
Louis Sr. said that one person suggested that he should be fired from his job, while others have commented that they didn't understand how he could "accept that" from his son.
"It makes me beyond angry," Louis Sr. said. "Somebody is saying what about my son?"
Louis Jr. said he tries to ignore the negative comments. "They try to give themselves power through us, and if I let that happen, it gives them power," he said. "If I stay quiet it gives them no attention, and no attention is brought to them."
Louis Sr. said he has always loved and supported his son. "Always. Ever since day one," he said. "Ever since he came out to us."