This is Bradley "Brad" Howard. He's a 17-year-old from Texas.
And this is his dad, also named Bradley, who also goes by Brad.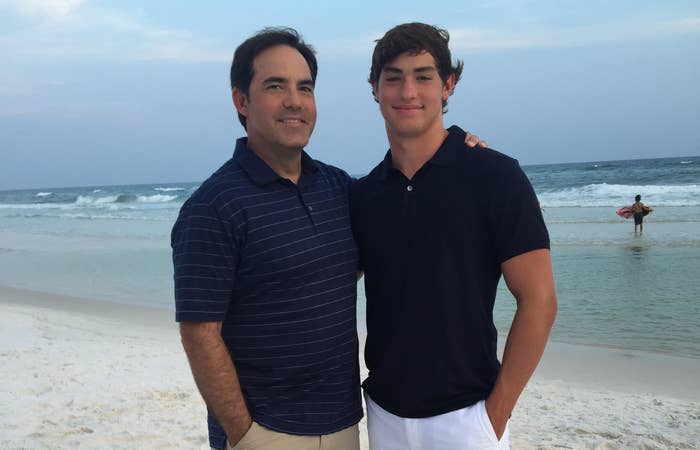 Unfortunately for Teen Brad, that call came. "Friday is my only day off, so my wife wakes me up and says, 'Brad, it's time for you to go to school.' I thought, Oh no, what have I done?" the dad said.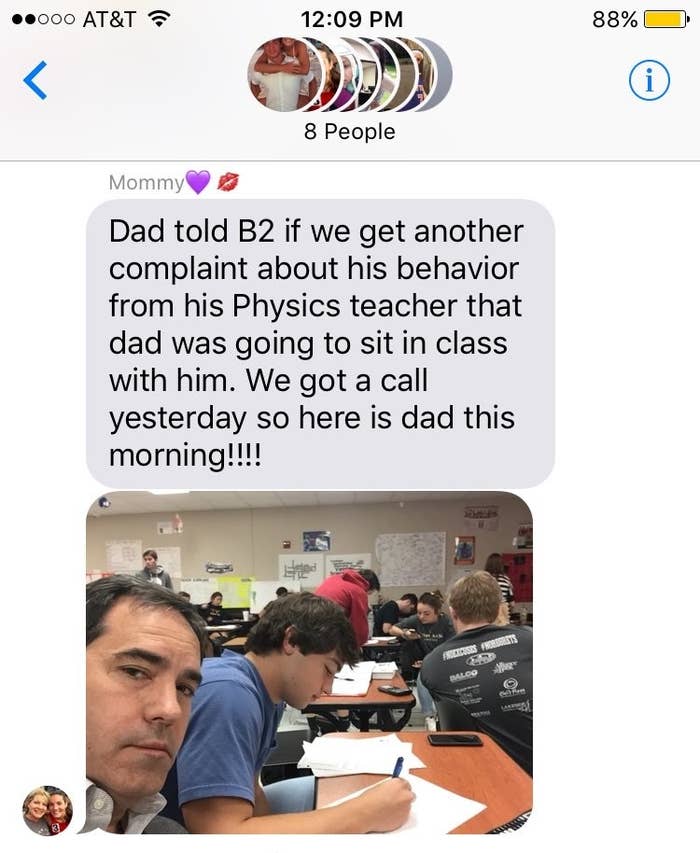 "I was a bit nervous being there among the teenagers," said the dad. The high school experience was really a lot for the father. "Mentally I hadn't prepared to go into a situation like that," he said.
The teen's sister posted evidence of the visit from the family's group chat and people found it really funny.
Some people really related to the threat.
And someone else went through the same thing.
"Greatness!" said another person. "This is just good parenting."
The dad said that the physics teacher was grateful — but he's not looking to babysit his son in the future. "I pray it was a one-time thing," he said. "I don't think I'd ever do it again."