In January, Tatianna Saunders, a 19-year-old student at Western State Colorado University, tweeted this:
"In high school guys didn't want to take you anywhere, they just wanted to watch Netflix," she added.
Since then, the response to her statement about "college boys" has not stopped. Many people are replying to the tweet with counterarguments.
"College boys..."
Saunders said that the tweet will "sporadically get popular." "Every few months or so people will respond to it and it will be series of responses," she said. Here's a response to her tweet about a date that sounds...not ideal.
Saunders responded herself in August with receipts to support her point.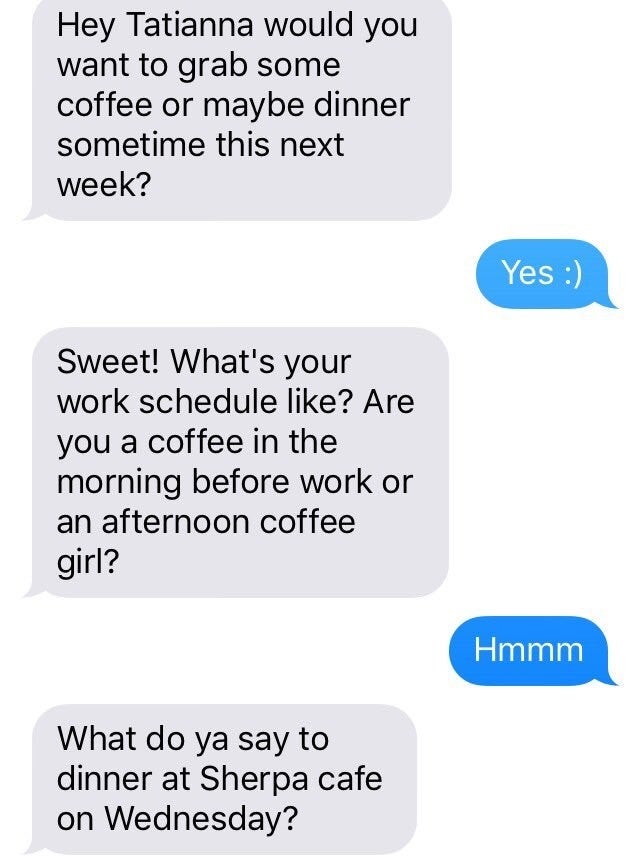 Others responded with screenshots of their own text conversations, which were slightly different in tone.
Someone reported needing help.
This person requested an academic refund.
"Farris wheel."
Saunders, who is now in her second year of school, added: "I'm really sorry guys are being so horrible across the US."