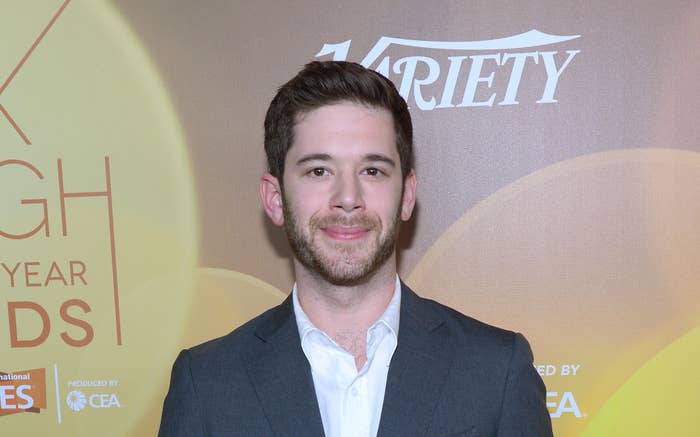 Colin Kroll, the CEO and cofounder of HQ Trivia has died. He was 34, according to the New York police department. In addition to HQ Trivia, Kroll also cofounded the much-beloved video platform Vine.

Kroll was pronounced dead at 12:18 a.m. Sunday, a spokesperson for the NYPD told BuzzFeed News.

NYPD officers responded to a 911 call from a woman, the spokesperson said, who called authorities for a wellness check to Kroll's apartment.
A spokesperson said that an "alleged drug overdose" was the cause of death. As of Sunday morning, the department was waiting for a medical examiner's report. They added that there is an ongoing investigation into the cause of Kroll's death.

"We learned today of the passing of our friend and founder, Colin Kroll, and it's with deep sadness that we say goodbye," a spokesperson for HQ told BuzzFeed News on Sunday.

Rus Yusupov, who cofounded HQ Trivia with Kroll, wrote that he would "forever remember him for his kind soul and big heart. He made the world and internet a better place. Rest in peace, brother."

Kroll saw success as an entrepreneur when he co-created the hit video-looping app Vine. When Twitter acquired Vine in 2012, Kroll joined that company. His roles at Twitter included general manager and CTO before he was let go in 2014.

Kroll went on to work on the live trivia quiz app HQ Trivia, which launched in 2017. The game became a massive internet sensation, attracting more than 1 million players per game earlier this year. The game's host, Scott Rogowsky, drew a passionate following of players, who quickly dubbed him "quiz daddy."
Citing anonymous sources, Recode reported in December last year that some investors were wary of funding HQ Trivia because of rumors that Kroll behaved inappropriately with employees while he worked at Vine. In a March statement to Axios, Kroll denied sexually harassing employees, but acknowledged being let go from Twitter for "poor management."

"I now realize that there are things I said and did that made some feel unappreciated or uncomfortable," Kroll said in that statement.
This year, HQ launched HQ Words, a Wheel of Fortune–style game for the phone, and raised $15 million in venture capital funding.
Appearing on the app Sunday night, Rogowsky, dressed in a black suit, paid tribute to Kroll, calling him a "true visionary."
"Colin was a good friend and colleague," the host said. "A person of compassion and generosity and his sudden loss leaves all of us here at HQ HQ shocked and deeply saddened."
He added that HQ would not host its nightly show "out of respect" for Kroll's family, and would instead donate Sunday's $25,000 prize to the Humane Society in memory of the app's animal-loving founder.
"We appreciate the messages of condolence that we've received from many of you in the HQ community," Rogowsky said. "Together we will get through this. The show will go on, and it will do so forever indebted to the man and the mind who helped create it."