30 People Were Injured After The Floor At This Party Collapsed
"At this time there is no knowledge of any life-threatening injuries," authorities said.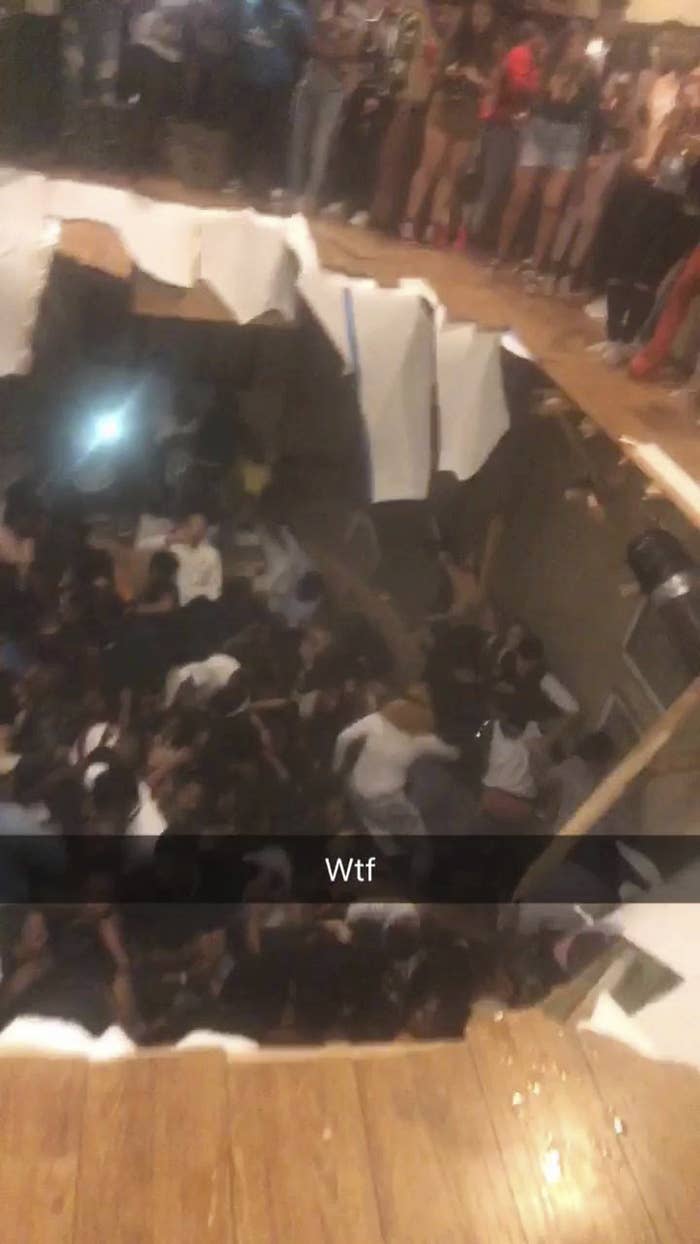 Thirty people were injured after the floor collapsed at a party on Sunday morning near Clemson University, in Clemson, South Carolina.

The Clemson Police Department is unaware of any life-threatening injuries from the event, according to a press release emailed to BuzzFeed News on Sunday. The police are investigating the event.

At roughly 12:30 a.m. Sunday, someone called the Clemson police to report that a floor had collapsed in the clubhouse at the Woodlands apartment complex, according to the release.

"The annual homecoming weekend party sponsored by Kappa Alpha Psi fraternity was attended by students and non-students alike and was hosted, like many events organized by affiliated student organizations, at a private reception hall in the Clemson community," the university said in a statement to BuzzFeed News Sunday.

Several videos on social media appear to show the dramatic moment when the floor collapsed, with people tumbling down with it and screaming.

"Yo, what the fuck! The floor broke. The floor broke," a woman said in one such video, looking directly into the camera after the floor's collapse. The footage was captioned "Clemson HOCO." BuzzFeed News has reached out to this individual for comment.

The university said on Sunday that 23 people were transported from the scene and that those injuries are not life-threatening. Additionally, "a number of other partygoers also arrived at area hospitals via personal transportation" and, in total, roughly 30 people went to the hospital.

The collapse occurred on homecoming weekend at Clemson University, hours after the school's football team beat North Carolina State University on Saturday, 41–7.
The clubhouse space at the apartment complex had been leased for the party, Clemson police confirmed.

"We're continuing to gather information, and are encouraged by the initial reports of no life-threatening injuries," Clemson University tweeted on Sunday morning.

Larissa Stone, a sophomore at Clemson University, told the Independent Mail that people at the party were jumping before the floor collapsed.

"The beat was about to drop and literally the whole floor collapsed," Stone told the outlet. "It happened so quickly."

"I stood up, and everyone was trying to climb out," she continued. "People are under other people. People are hurt. People are bleeding. I had blood on my sneakers. It was really bad."

Other footage from the incident shows people surrounding what is left of the floor, looking down at the people beneath them.
"This shit was crazy," someone else said of the moment on Twitter.
"Hoping everyone that got injured is ok," this person said, sharing footage of those surrounding the collapsed floor.