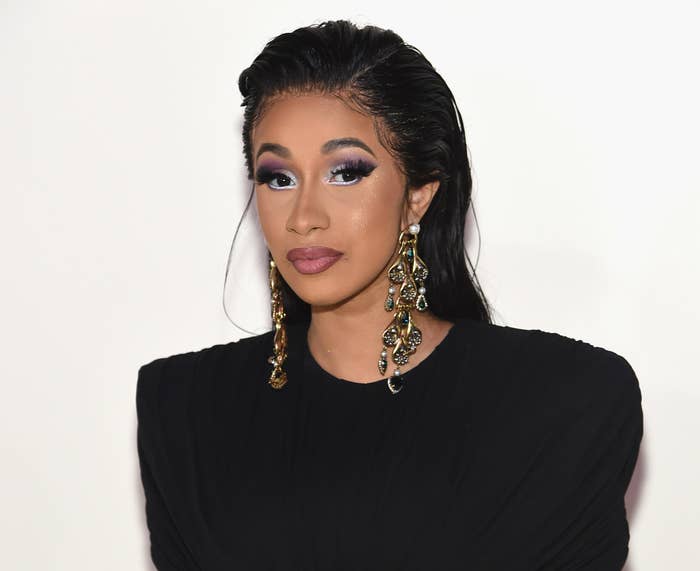 Over the weekend Cardi B said that she was not responsible for posting a meme people called anti-trans to her Facebook page.
According to Billboard, the meme appeared on her verified Facebook account. BuzzFeed News has reached out to Cardi B's reps for comment.
The rapper said Sunday afternoon: "For the past year and a half a FORMER team member has been the only one with access to the account."
At the time on Sunday when Cardi B addressed the meme, Billboard reported, the meme had not yet been removed from the Facebook page.
The meme in question has since been deleted from the page, but apparent screenshots of the post are circulating on Twitter.
According to screenshots, the meme was of a cartoon figure, above which it read: "I hope nobody see this tranny leave my house."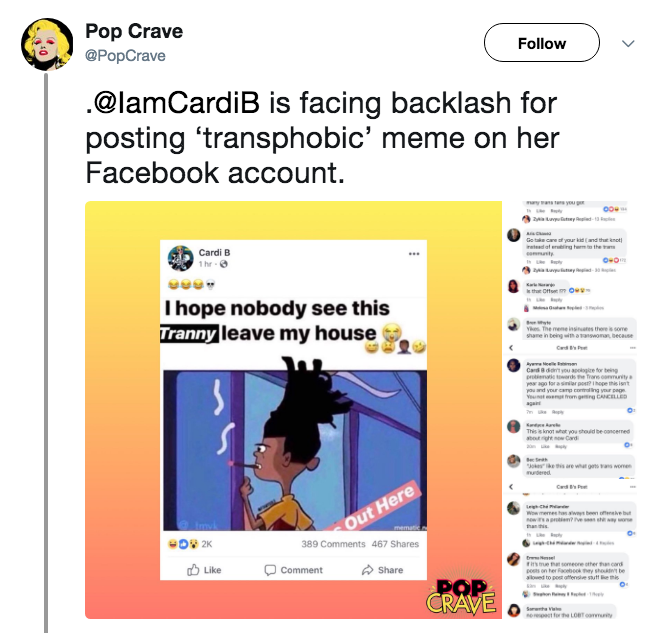 There was a wave of backlash to the meme.
"I love you. I want you to thrive. I implore you to take that FB post down and take some time away," one person tweeted in response.
Following the rapper's explanation for the Facebook post, the adverse reactions continued.
"Damage control without an apology?" someone said of Cardi B's Sunday afternoon tweet. "INTERESTING."
Cardi B has faced similar criticism previously. In January she defended her husband Offset in a livestream, following people taking issue with his lyric "I cannot vibe with queers."
According to Billboard, Cardi B also addressed her past understanding of the word "tranny" in that video, saying she, at one point, did not realize that the term was a slur.
"Like, I didn't know that that was a word that you cannot use, especially because my trans friends use it, and growing up, my parents never told me that that was a bad word," the rapper said, according to the outlet.
"You know, there [are] bad words that your parents teach you that you're not supposed to say. Nobody taught us that. Nobody taught us that in our school."
The star also apologized in May for using offensive terms, saying that she has "learned."
"I know i have use[d] words before that i wasn't aware ... are offensive to the LGBT community," Cardi B tweeted. "I apologize for that."