Chastain is a two-time Olympic gold medalist and two-time World Cup champion.
The plaque that honored the iconic soccer champion was really...something.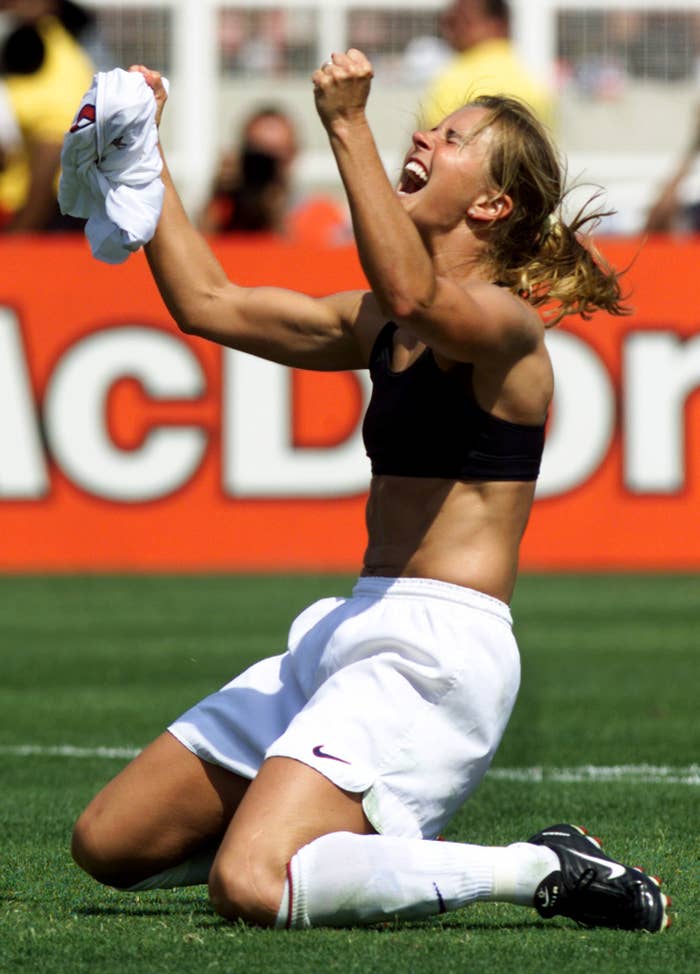 Just look at it and look at her smiling next to it! Thumbs-up and all.
People on Twitter compared the plaque to a ton of guys — like Mickey Rooney.
Austin.
Jerry.
Gary.
Babe Ruth making Chrissy Teigen's iconic expression.
Mostly, people compared the plaque to elderly men.
The soccer champion responded graciously to the plaque. "It's not the most flattering," she said. "But it's nice."
Kevin O'Brien, president and CEO of the Bay Area Sports Hall of Fame, told BuzzFeed News on Tuesday that a new plaque was being planned, adding that he didn't see the finished product until the eve of its unveiling Monday night.
"I thought it was poorly done and I told her I wanted to redo it," O'Brien, said. "I just think the artist had a bad day that's all."
He added that the nonprofit Hall of Fame, which displays the plaques at the San Francisco International Airport, would hire a new artist to make the new plaque.
UPDATE
This post has been updated with O'Brien's remarks regarding plans for a new plaque.