This past week the Washington Post reported allegations that Roy Moore, a Republican candidate for Senate in Alabama, initiated a sexual encounter with a 14-year-old, and pursued three other teenage women, when he was in his thirties.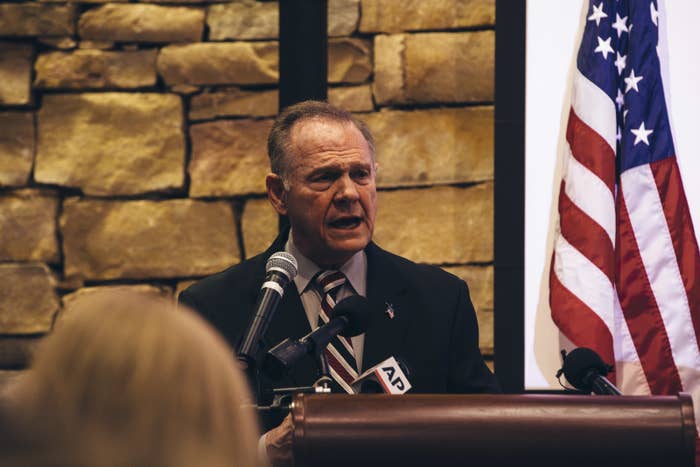 Sean Hannity's coverage of the news has drawn criticism, with people claiming that the Fox News host has been too soft in his treatment of the allegations against Moore.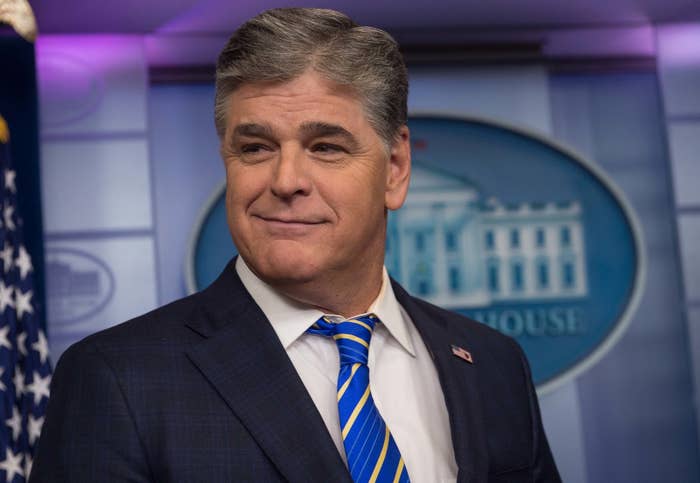 Responding to the backlash, several companies said that they would pull their ads from Hannity's show.
On Sunday, people on Twitter were upset about the advertisers pulling out, and focused specifically on one of those companies — Keurig, which had announced Saturday it would no longer run ads on Hannity's show.
People are posting videos of themselves destroying their Keurig coffee makers. In the below footage, a machine drops to cement and shatters. "Hope you're happy, Keurig," says a voice, after the machine is destroyed.
@AngeloJohnGage called it the "Keurig Smash Challenge." He used a hammer to destroy the coffee maker.
Here's a look at the wreckage: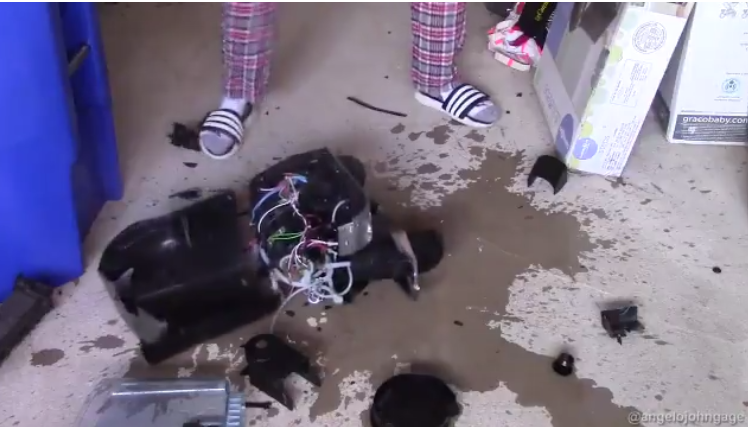 In this footage, a Keurig is destroyed with what appears to be a baseball bat. "Piece of shit," the voice in the video says.
Someone else apparently used a brick to obliterate the appliance.
Another person used a golf club.
People are reporting that they have thrown their Keurig machines in the trash.
Another account tweeted a photo of the pods for the machine. "You can bet we won't be making any future purchases after pulling your ad from Sean Hannity," the tweet read.
Others seem to be happy with Keurig's decision to pull advertising. This person implied that Christmas was going to be full of Keurig gift-giving.
Keurig did not immediately respond to a request for comment from BuzzFeed News, but in an email to employees, the CEO of parent company Keurig Green Mountain seemed to imply that their initial Twitter response was mishandled.
The Washington Post reported on Monday that Chief Executive Bob Gamgort addressed the Twitter response in an email to Keurig employees.
"The catalyst for the current situation was commentary made by Sean Hannity on his TV and radio programs last week, which sparked a significant number of consumer complaints directed to us as advertisers on his TV program," the email read.
"Hannity himself later apologized for his comments in his own tweet: 'As I said on TV tonight, I apologize when I misspoke and was not totally clear earlier today.'"
Gamgort called the choice to share the advertising decision on Twitter, "highly unusual."
"This gave the appearance of 'taking sides' in an emotionally charged debate that escalated on Twitter and beyond over the weekend, which was not our intent," the email read.
"I want you to know the decision to communicate our short-term media actions on Twitter was done outside of company protocols. "
As for Hannity, he seemed to be pretty amused by the gestures from his fans.