People Are Calling This Pupper A Hero After Her Forever Family Wrote The Shelter This Heartbreaking Letter
"Thank you, Peanut."
This is Peanut. She's had a ruff life.
Peanut was adopted in July and she now lives in the Rapid River area in Michigan with her family. On Friday, the shelter received this letter from Peanut's furever home:
The shelter shared the letter on Facebook and people are pretty grateful for Peanut's apparent heroism.

A spokesman for the Delta County Sheriff's Department told BuzzFeed News that they responded to a call around 11:15 Friday morning in the Rapid River area. A 3-year-old girl was found "lying naked in a small gully behind the caller's house," the spokesman said.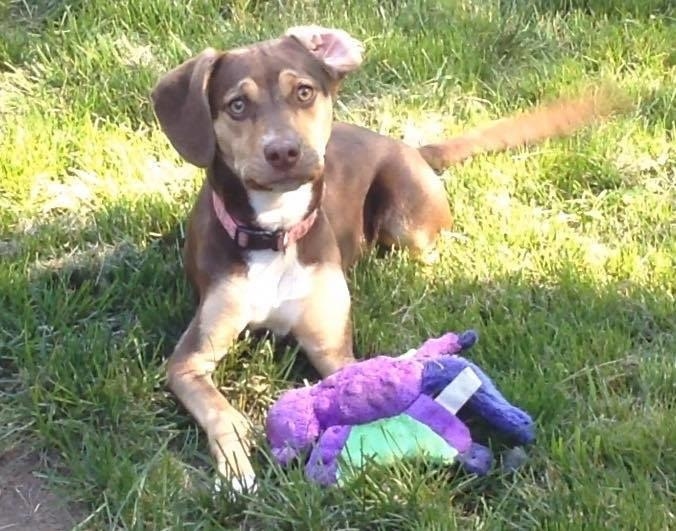 Good girl, Peanut!