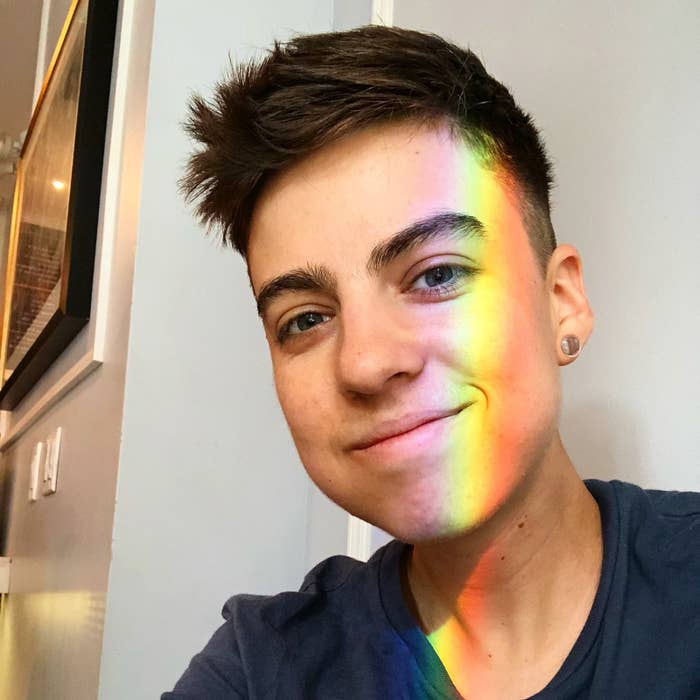 New York City Mayor Bill de Blasio's spokesman criticized the mayor's favorite gym for kicking a transgender person out of a locker room — twice.
BuzzFeed News reporter Branson LB published a first-person account on Thursday about two incidents in which they were asked to leave the locker rooms at the Prospect Park YMCA in Brooklyn's Park Slope neighborhood, which purports to be a progressive bastion of the city.
De Blasio, who said he "has begun a new progressive era" in the city, lived right near the gym before he moved into Gracie Mansion on the Upper East Side. He's come under criticism for still regularly traveling with a police escort to the gym, raising questions about its impact on the environment. De Blasio has vigorously defended his trips.
"What Branson's described is clearly unacceptable and inconsistent with the values of our city," de Blasio spokesperson Eric Phillips said Thursday.
He did not answer whether de Blasio would continue to patronize the gym.
When asked why de Blasio wasn't providing the comment, Phillips said that he was "answering the question on behalf of him and the city."
The mayor "obviously doesn't personally comment on every single thing that happens in the city," Phillips said.
When Branson initially asked the Mayor's Office for comment, they were directed to the city's Commission on Human Rights. Branson has since filed a formal complaint.
"CCHR's job is to work with businesses to ensure things like this don't happen," Phillips said. "That's precisely what CCHR will do here."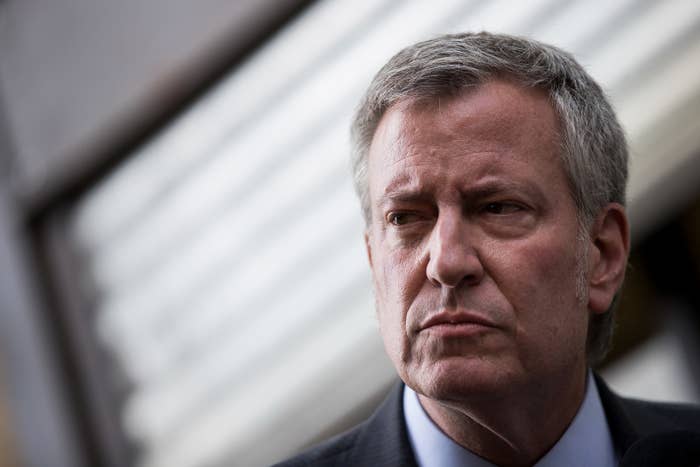 Branson wrote that earlier this month, a woman approached them in the women's locker room and asked them if they knew what locker room they were in. Soon after, a YMCA staff member asked Branson to leave it.
"Listen, I'm trans, but I was assigned female," Branson said to the staffer, explaining their choice to use the women's locker room. "I don't know where else to go." But Branson was escorted out.
"The staff member told me again that I had to leave and use the men's locker room," Branson wrote. "At this point I felt helpless, alone, and humiliated."
Ultimately, Branson changed in the family locker room at the staffer's suggestion.
When Branson returned and tried to use that same locker room the following week, they were again asked to leave — this time, by a different staff member.
"Since I felt I couldn't go back into the women's locker room after getting escorted out the week before, and I wasn't comfortable going in the men's locker room — because I don't feel as though I 'pass' as male either — I left," Branson wrote.
Outside of the Prospect Park YMCA there is a sign that reads: "We welcome all sizes, all colors, all genders, all beliefs, all religions, all types, all people."
Prohibiting "a transgender or gender non-conforming person from using the single-sex program or facility consistent with their gender identity or expression" is a violation of the New York City Human Rights Law.
The YMCA told Branson in a statement: "The YMCA deeply regrets that a member was made to feel unwelcome at one of our branches. The Y is here for New Yorkers of all genders, ethnicities, and backgrounds, and to ensure everyone feels welcome and safe, we offer transgender individuals the opportunity to use the locker room that matches their gender identity. We will reiterate our protocols with our staff and contractors to ensure this does not happen again."