This is Raymond and Trisha Brown. The Florida couple has been married for 30 years.
On Sunday night, while admiring Oscar red carpet looks with her family, Trisha had an idea.
Years ago she bought a "Best Husband" oscar souvenir for Raymond in Los Angeles.
"I thought this was the perfect opportunity to present him the award properly," she told BuzzFeed News.
Trisha retrieved the statue, a tux, some hair gel, and then proceeded to create the purest award ceremony of all time.
She even quickly sewed on more material to the bow tie, which was her son's, to make sure it fit Raymond.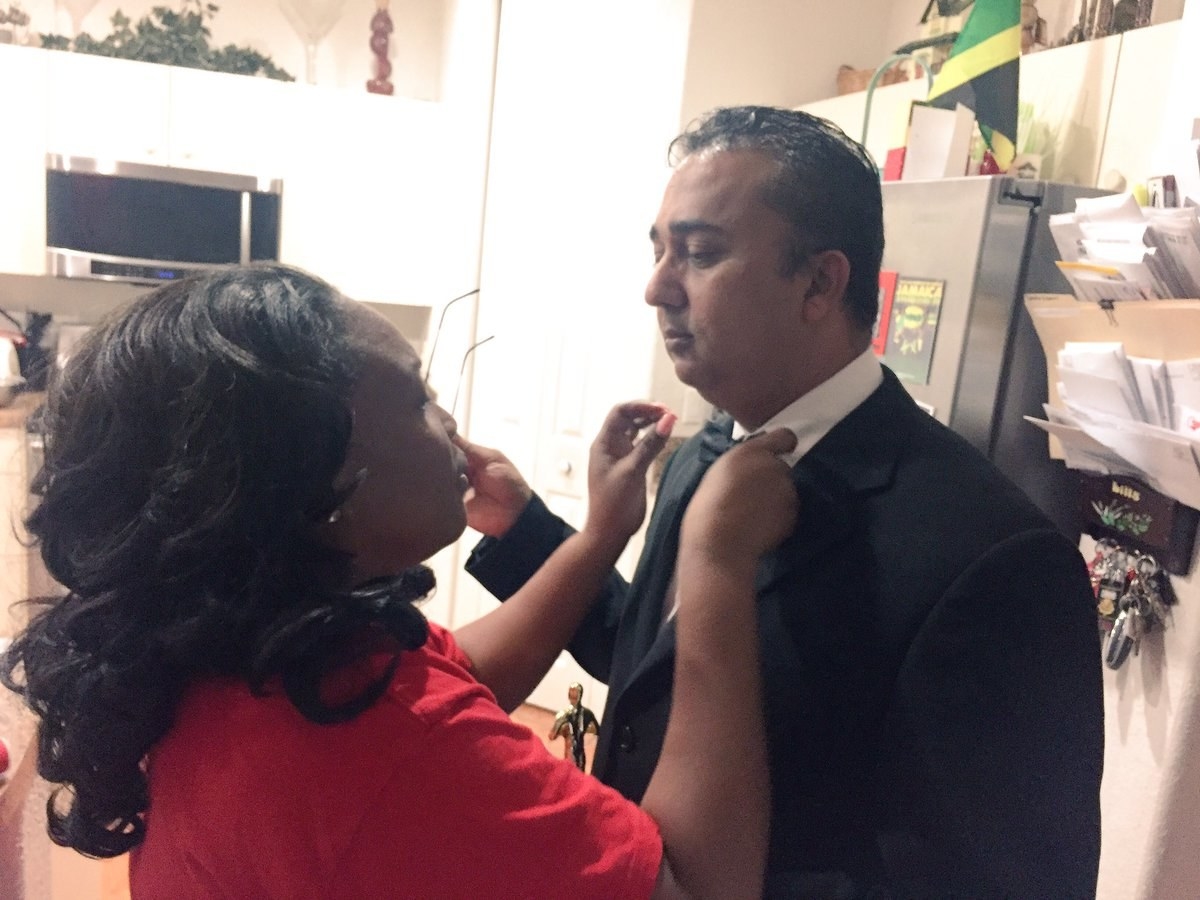 Raymond gave an acceptance speech, but his wife said that the family was laughing too hard to record it. Trisha said that he began by thanking God.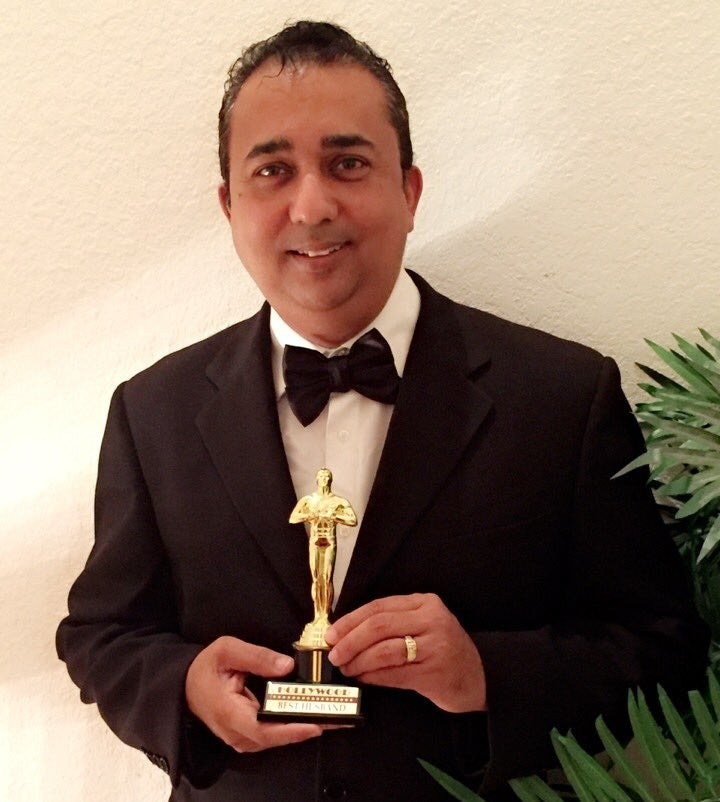 The couple's daughter Regine, 18, said that this DIY ceremony was typical of her parents.
"They're like the old school romantic type and always keep their relationship alive and spontaneous," she said.
The teen posted photos of the moment and people cannot handle the spontaneous sweetness. The Twitter hype has made Regine happy. "It's nice because people can see the aspect of old love, true, genuine love," she said.
For many, Raymond's outfit was the best part. Trisha said that her husband didn't want to put on the full outfit because he was comfortable in his shorts.
Who needs the Academy?