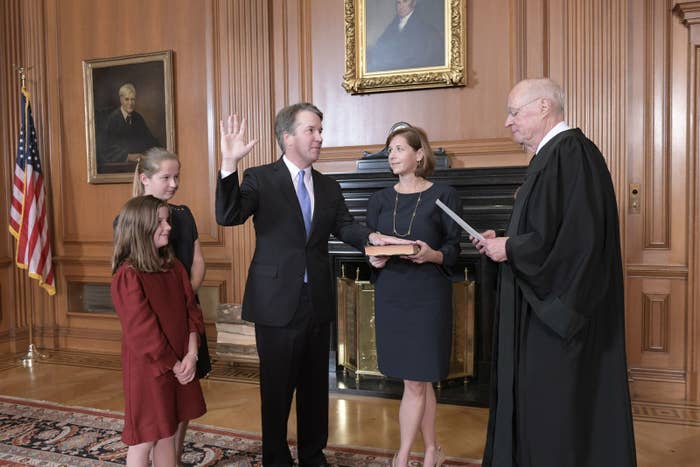 People are celebrating Brett Kavanaugh's confirmation as a justice on the Supreme Court by posting photos and videos of themselves drinking beer, using the hashtag #BeersForBrett.

On Saturday, in an extremely close 50–48 vote, the Senate confirmed Kavanaugh to the highest court in the US after he faced multiple allegations of sexual misconduct.

At a Senate hearing ahead of the vote, Kavanaugh responded to allegations that he sexually assaulted Christine Blasey Ford, a professor from California, while the pair were in high school in the 1980s. In answers to questions, and in his opening statement, he mentioned beer roughly 30 times.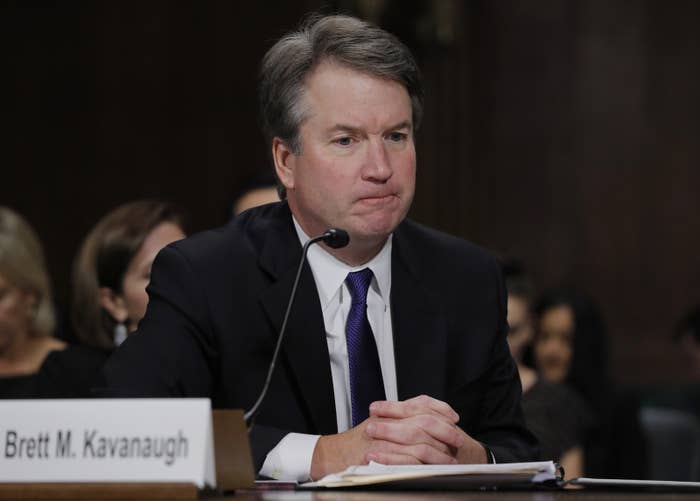 Ford had testified that Kavanaugh was drunk at the time he allegedly assaulted her.

High school calendars that Kavanaugh submitted in his defense included references to gatherings where alcohol would be consumed.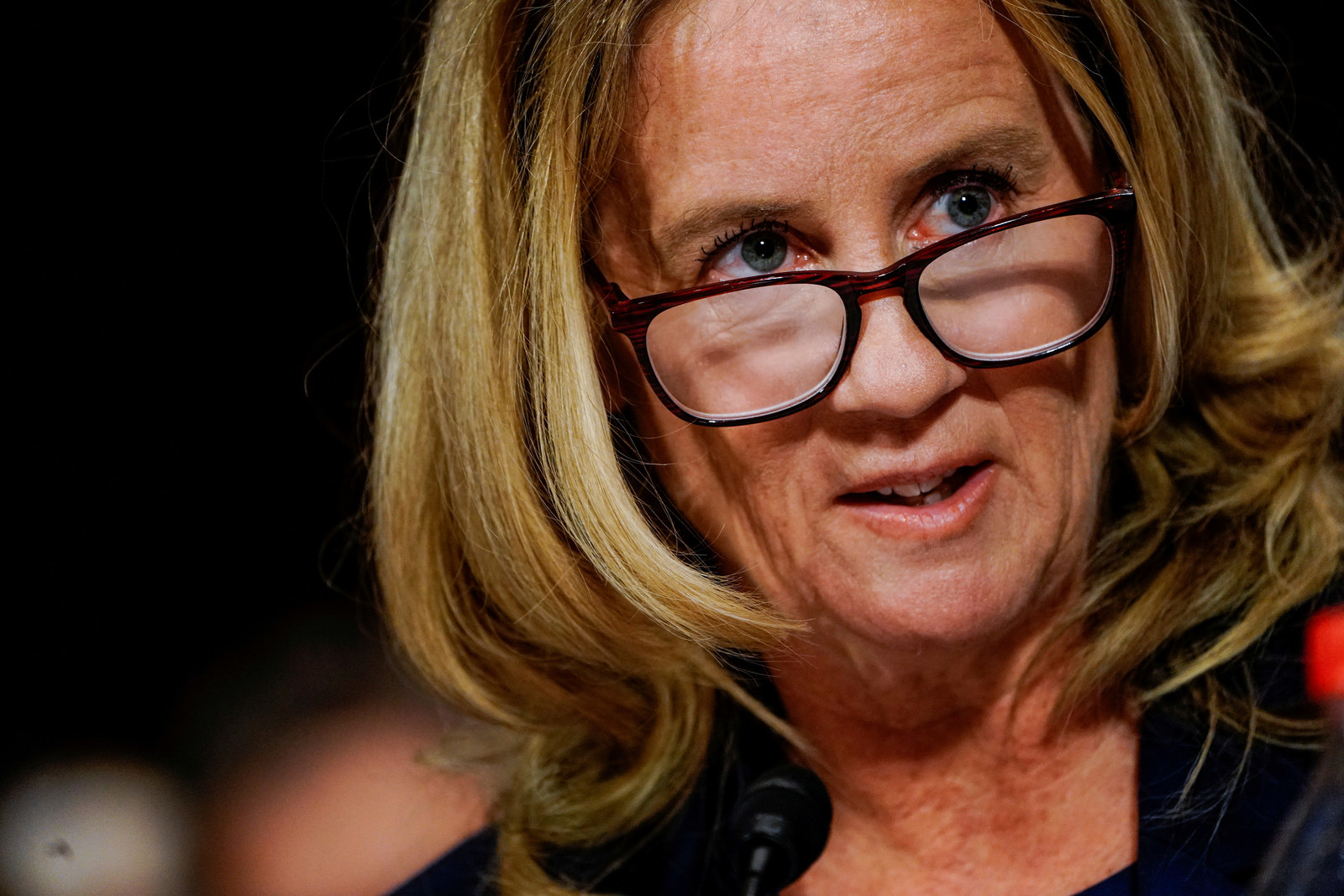 During the testimony, senators and an outside prosecutor questioned Kavanaugh about his drinking habits.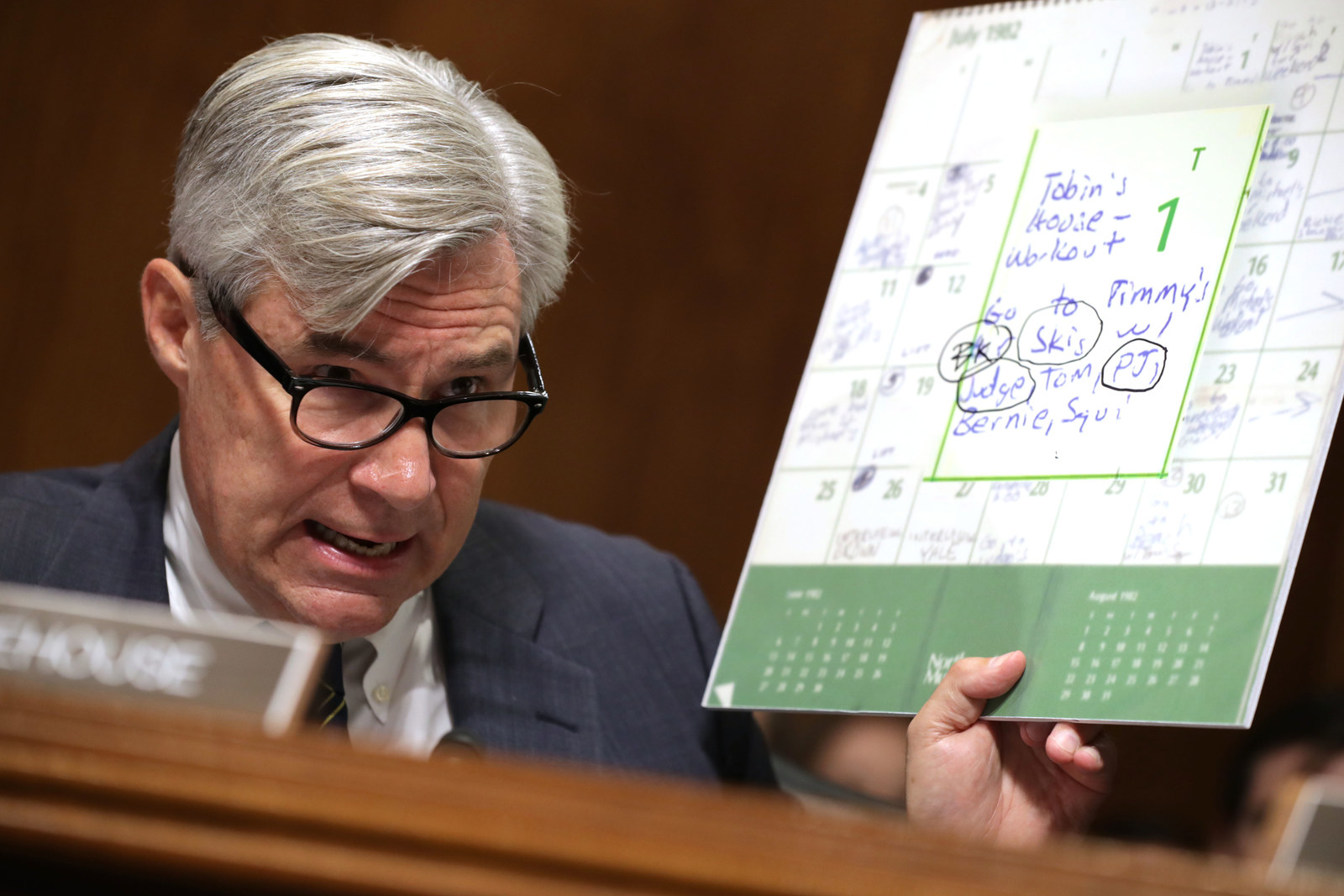 "Yes, we drank beer," Kavanaugh said, in response to questions about drinking in high school posed by Rachel Mitchell, an outside prosecutor brought in by Republicans on the Senate Judiciary Committee.

"My friends and I. Boys and girls. Yes, we drank beer. I liked beer. Still like beer. We drank beer," Kavanaugh said.

Sen. Sheldon Whitehouse questioned Kavanaugh about a yearbook entry's relation to alcohol. "Did it refer to alcohol? Did it relate to alcohol?" the senator asked him.

"I like beer. I don't know if you do. Do you like beer, senator, or not? What do you like to drink? Senator, what do you like to drink?" Kavanaugh said.

He also apologized to Sen. Amy Klobuchar after he said to her, "You're asking about, you know, blackout. I don't know. Have you? ... I'm curious if you have."
Ahead of Kavanaugh's confirmation vote on Saturday, demonstrators lined the steps of the Supreme Court and flooded the Capitol. One Hill veteran described the multiple days of public opposition as unprecedented.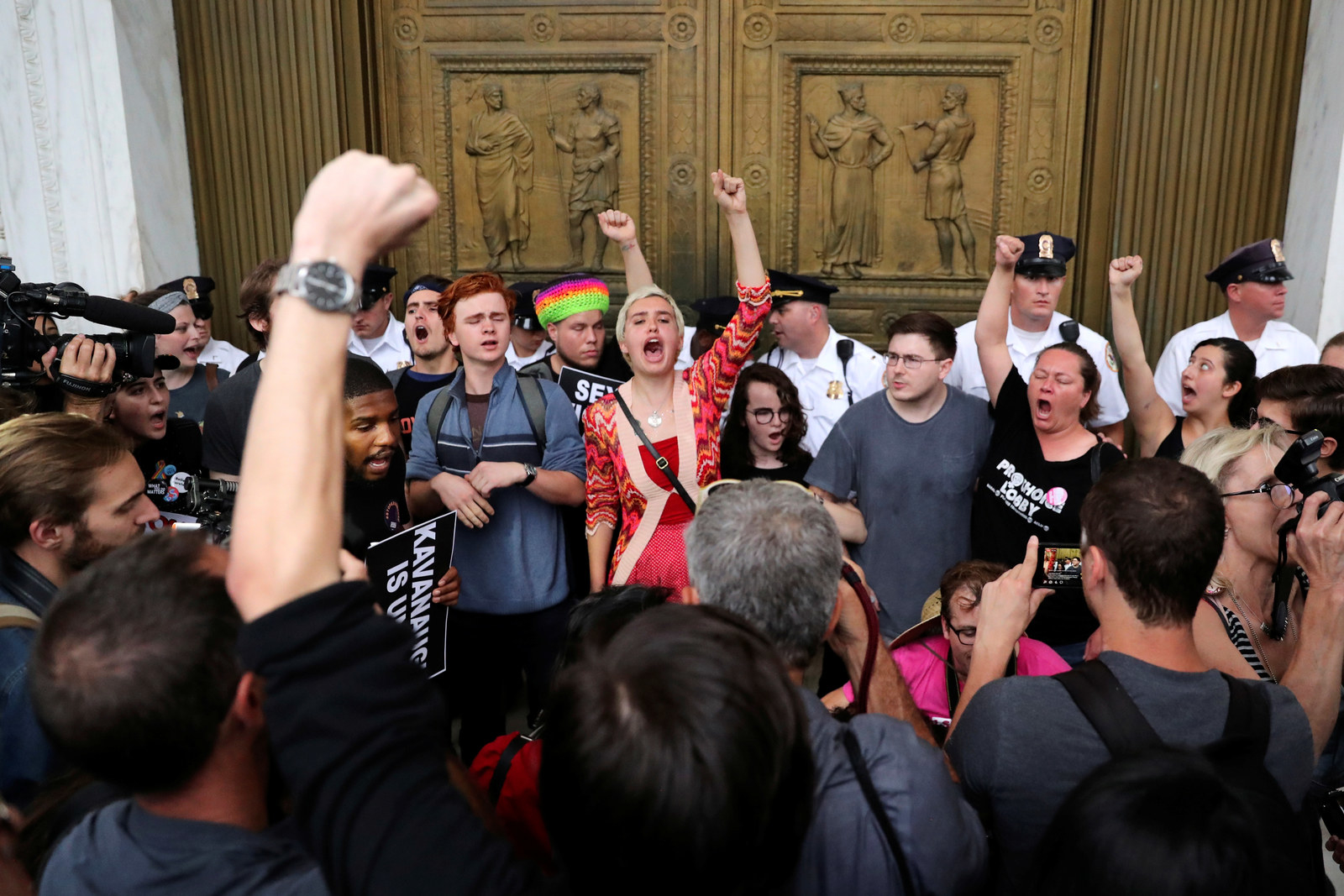 After Kavanaugh was sworn in, many people, including one college club and a senator, showed themselves drinking to celebrate the new justice, using the hashtag #BeersForBrett.

The College Republicans at the University of Washington posted these photos, which show apparent members with pints of beer, on its Facebook page. According to the post, it was the club treasurer's first beer.

Republican Sen. John Cornyn participated too, but he posted a photo of "bubbly" instead. Roughly 15,000 people responded to the photo, and more than 5,000 people liked it.

Under the tangential hashtag #BubblyForBrett, people posted their alternative choices. This person photographed an unopened bottle of champagne.

And someone else posted a pic of a bottle of prosecco.

This guy posted footage of himself swallowing a gulp of a brew from a tall glass.

And this guy tweeted this photo of his swig of Golden Light.

Some people just posed with their beers, like this guy holding up a Corona Light in front of an American flag and some books.

One woman held up a glass, saying that "Justice is served!"

This person said "cheers" to the confirmed justice, sharing a photo of an open Stella Artois bottle, on Saturday night.

Pete Hegseth, a Fox & Friends weekend cohost and Fox News analyst, posted a photo of a Budweiser bottle in front of some trees.

This group, all smiles in a bar, held up beers like Busch Light and Coors Light.

These two smiling women held up red Solo cups full of beer, and one of them gave a thumbs-up.
Some people took issue with the hashtag, like this person, who called it "utterly gross."
Someone else said that the hashtag might trigger survivors of sexual assault and rape.
On Sunday, people continued to drink "beers for Brett."