1.
This Russian Facebook filter by Snapchat.
2.
This fake phone screen crack from Yelp:
5.
This in-flight cycling studio:
6.
This "ZipAll" outfit from REI: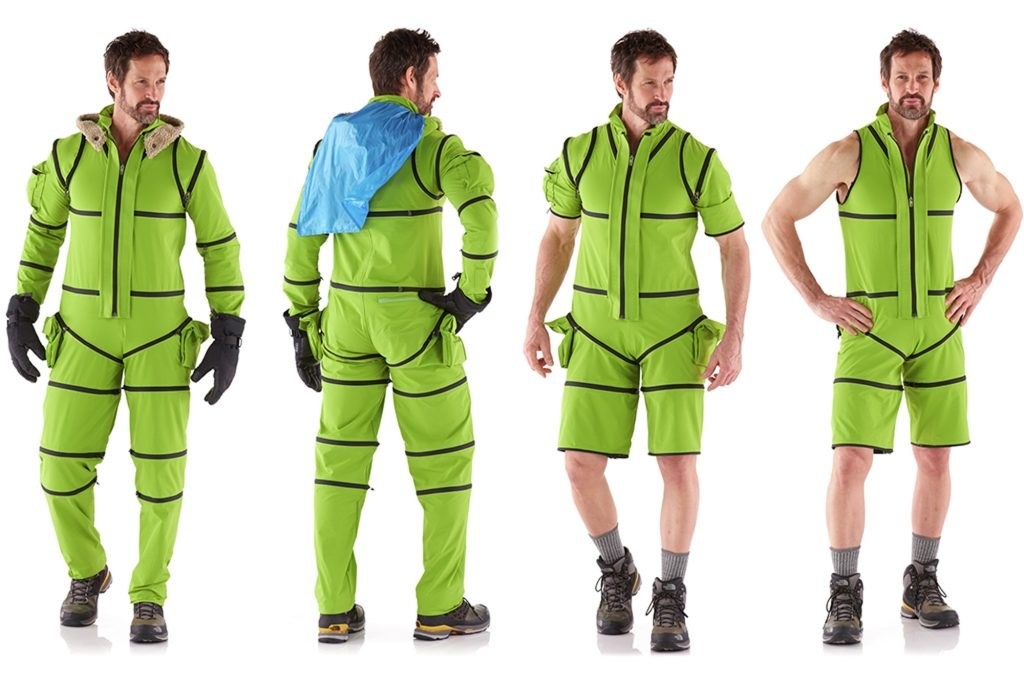 The company proved it's totally not a cop by referring to him, in part, as a "prolific marijuana-doer."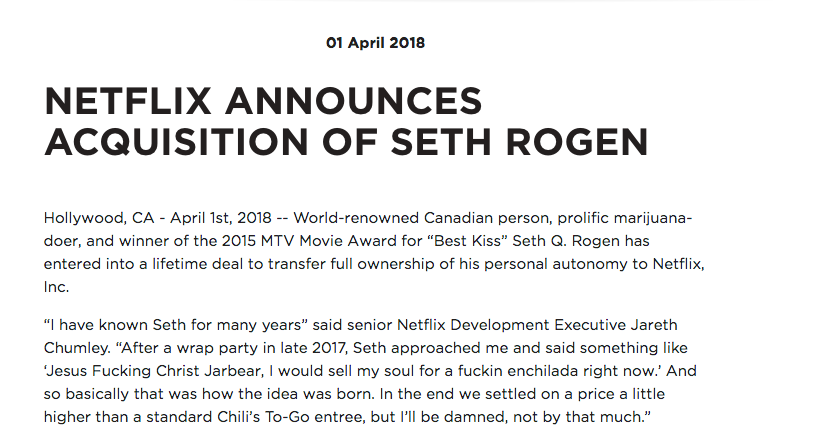 8.
Amazon "will deliver your favorite authors to your front door":
9.
"Roku Happy Streaming Socks," which, according to this fake advertisement, will let you navigate the video service without a remote. "Motion sensors allow you to swipe your foot to browse your home screen," the ad's narrator says:
10.
This vacuum for easy Lego sorting:
11.
A "Beer Bath Bomb" by Lush.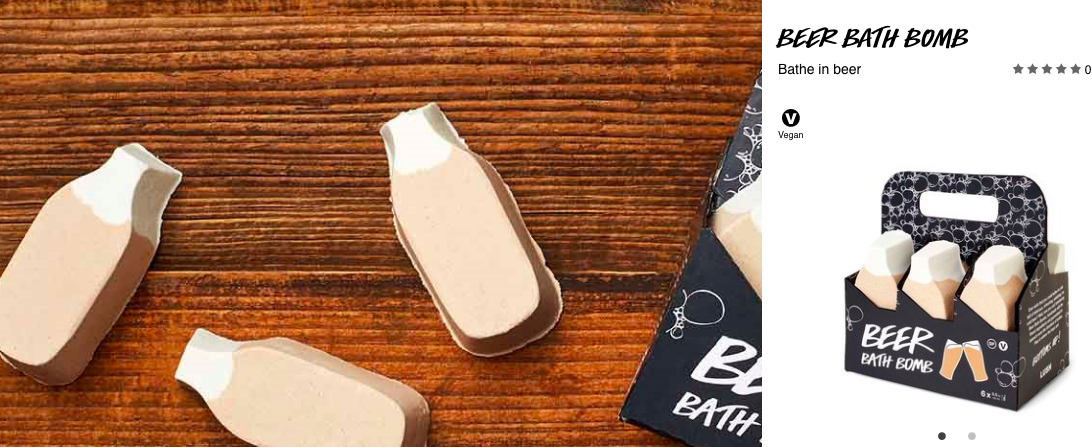 12.
Then there's "Knees & Toes," a new product from Head & Shoulders:
13.
The "SodaSoak" from SodaStream, so you can bathe in seltzer: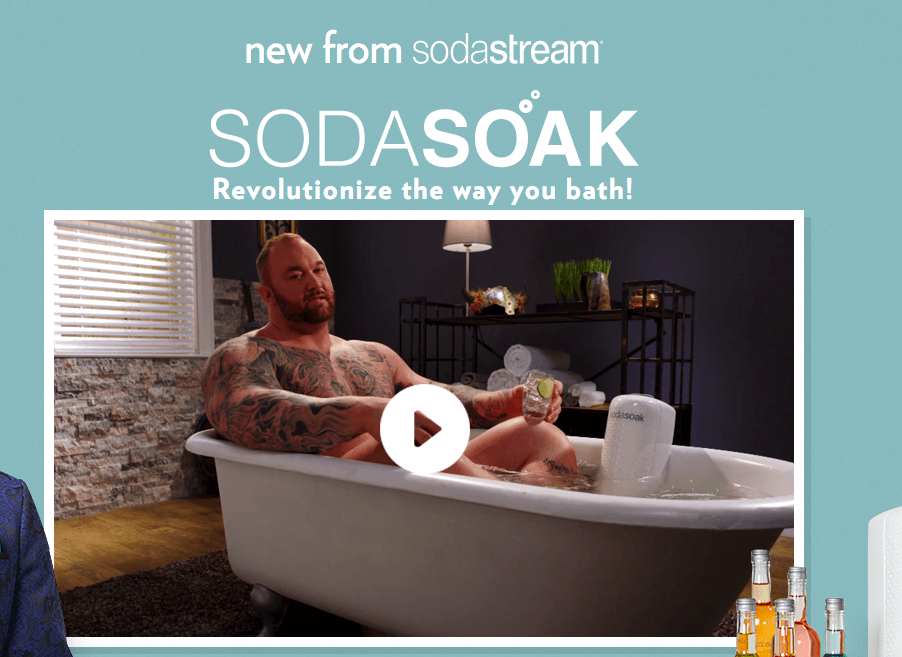 14.
This "NEW chocolate Whopper" with a "chocolate cake bun" and "raspberry syrup" topping:
15.
This snack, which has listed "organic unicorn" and "organic vegetable oil" among its ingredients:
16.
These Hidden Valley Ranch beauty products like "Uh Huh Honey BBQ eyeshadow."
"Shine like a freshly baked chicken breast in our Valley Girl Glow Up highlighter, and be anything but basic in our Bae-con eyeshadow."
17.
Kale churros at Disney World:
18.
Some "White Castle whey" so you can get ~swole~:
20.
This "Where's Waldo?" game on Google Maps: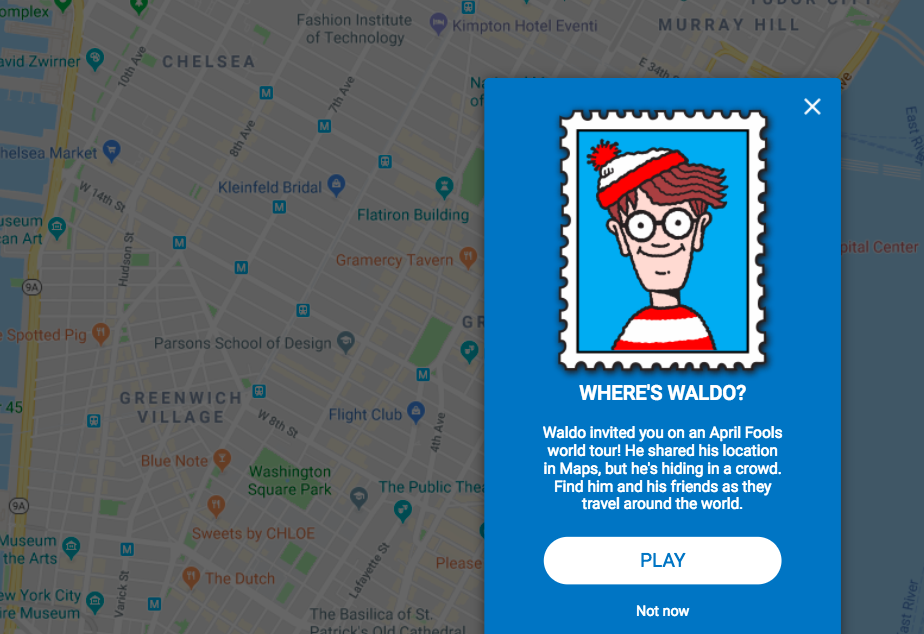 21.
Elon Musk, who is Tesla's CEO, tweeted that the company had gone bankrupt.
23.
Also, this impossible Easter Egg hunt:
24.
This mom who put googly eyes on a bunch of stuff:
25.
This mom with a pun prank:
26.
This mom who "goes hard" on the holiday.
27.
And these kids, who were apparently pranked with some chocolate sprouts:
28.
And then there's Sam's Club's cryptocurrency "bulkcoin," which it announced in a "press release" with a quote that included the word "hella"....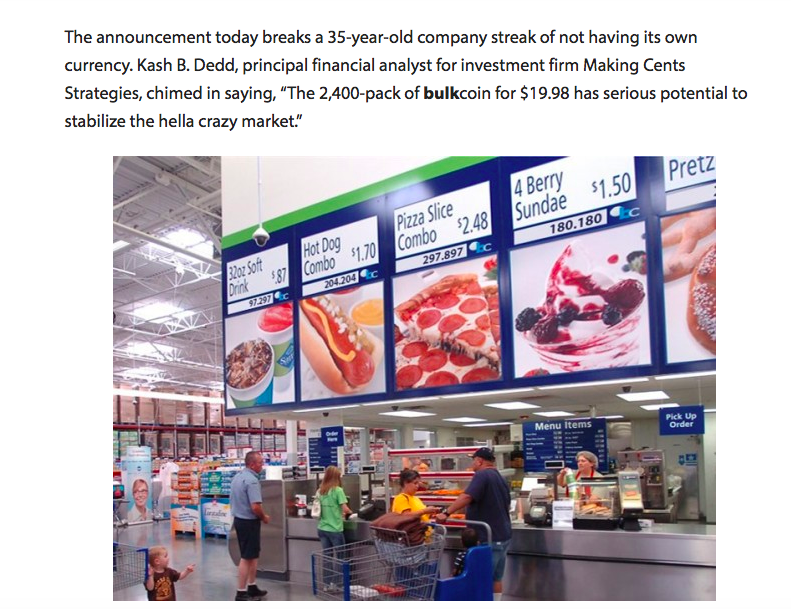 29.
...and Tumblr's attempt to get in on the *eyeroll emoji* hilarious *eyeroll emoji* cryptocurrency prank as well:
30.
Furever Love, from eHarmony, to help pets find love: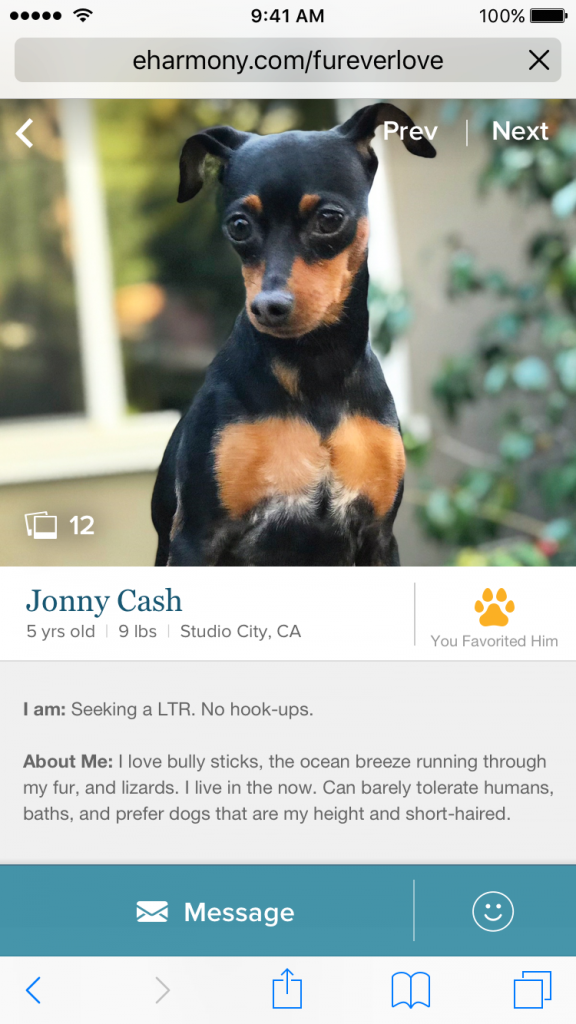 32.
And Rent the Runway posted a fake ad for "Rent the Runway for Dogs," which promises that "now your furry friend can access the entire dream closet too — for every day, special occasions or just because":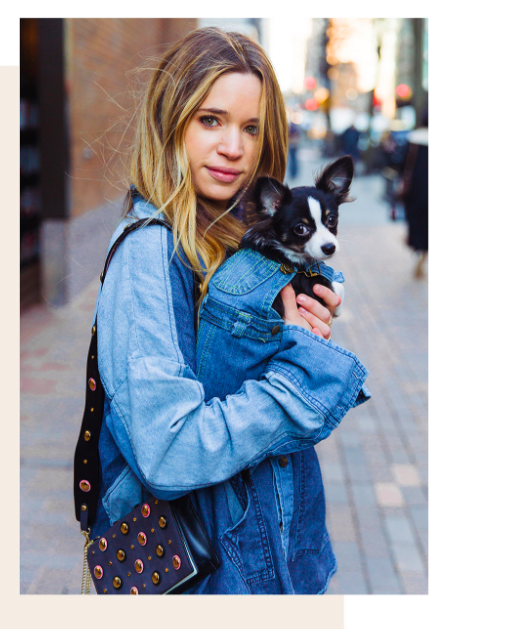 33.
Then there's "rabbit-foraged herbs" from FreshDirect: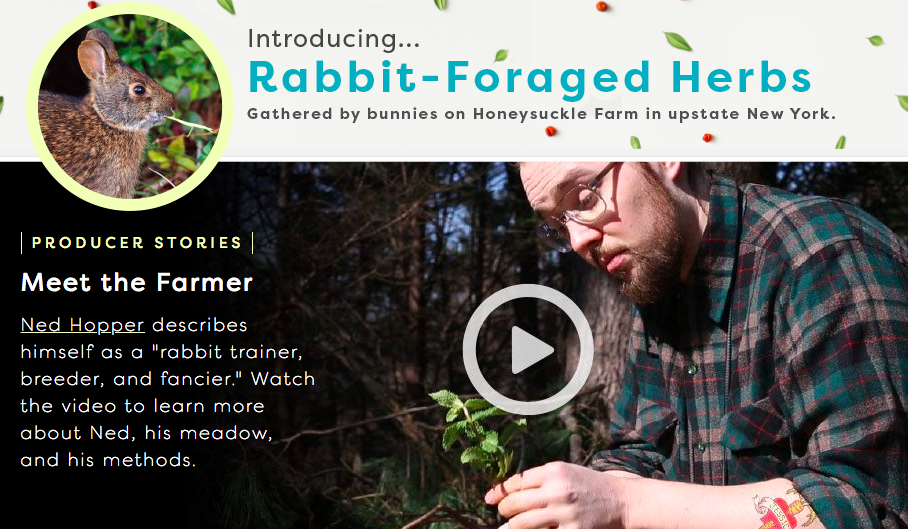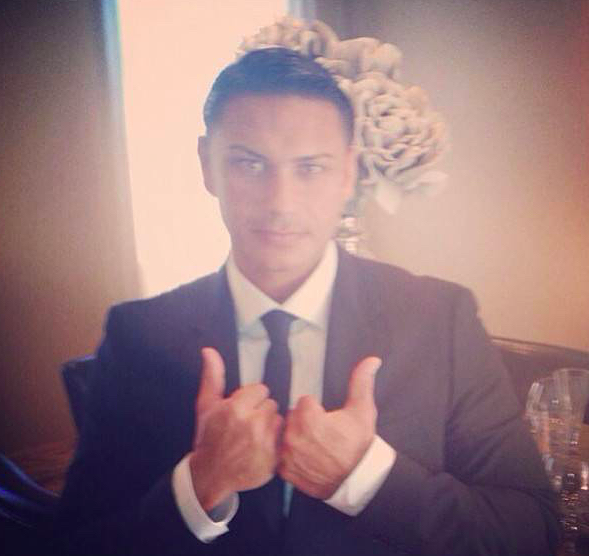 35.
And finally, a bright spot — a sadly fake BBC News kids show called Newshound, hosted by a dog, Pebbles, and featuring segments like "Where are the best digging spots?"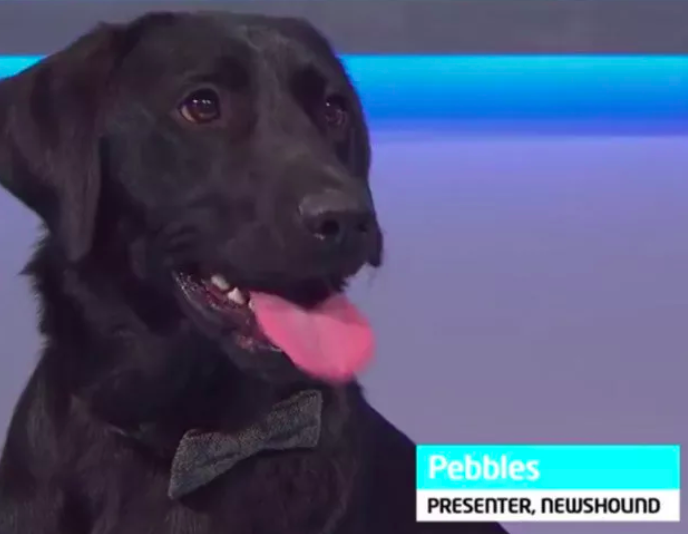 A dog can dream.