An Anxious Dog Went To A Friend's House And The Pics Are Adorable
She had her own backpack with her.
Layza, an 8-year-old miniature schnauzer, is very loved and very anxious.
Her sibling, Marice Vargas, 17, told BuzzFeed News that Layza does not like it when her humans leave the house.
"Her vet told us that she was going to get anxious with age," Vargas said.
"She's really family-oriented, very attached. She whines when we leave and makes a mess," she added.
On Wednesday, the family was going out to a long dinner, and they did not want to leave her home alone. So, they took Layza to a friend's house, equipped with her own backpack.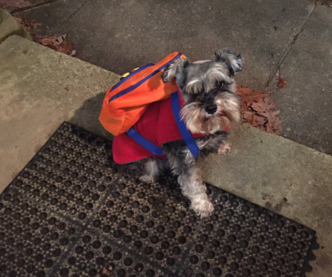 And it's...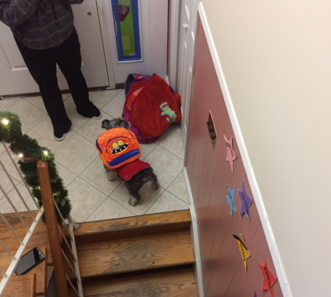 ...too much.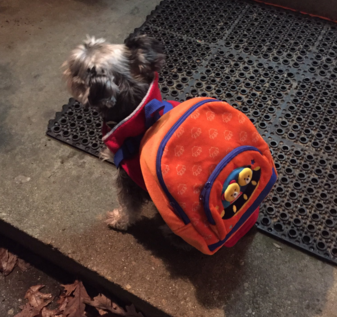 "In the bag were some of her mini dog bones, her sweater, and her leash," Vargas said.
Vargas added that when Layza brings a backpack whenever she leaves the house for a prolonged period of time.
When the teen shared photos of the moment on Twitter, most people just cried.
They can't handle the cuteness.
One person couldn't decide who was more adorable, the dog, or the mom who packed the bag.

Some said that they also have anxiety-ridden schnauzers.

And this person even shared a photo of hers.
Hang in there, Layza.
Love dogs? Sign up for our "Dog a Day" newsletter and we'll send you an adorable pup every day!
If you can't see the signup box above, just go here to sign up for BuzzFeed's "Dog a Day" newsletter!