This "Shirtception" Is Really Something
A shirt, within a shirt, within a shirt...
Meet 27-year-old Jeremy Pledger from Tuscaloosa, Alabama.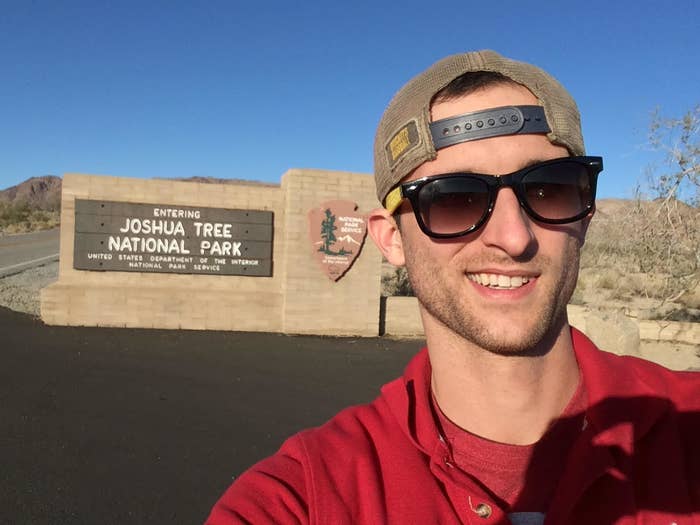 Pledger told BuzzFeed News that when he found a company that makes custom t-shirts—he asked himself a question:
"What is the dumbest thing I could put on a shirt?"
His answer: my own face.
Using the above pic, he ordered the most ~extra~ shirt imaginable.
Here he is wearing it, matching the shirt's image with his sunglasses and slightly opened smile. "It's so faux narcissistic and stupid," he said.
That year, his younger brother Zach, 24, decided on a hilarious Christmas present.
He ordered a shirt of that picture of his older brother wearing the extra shirt.
Resulting in this SHIRTCEPTION.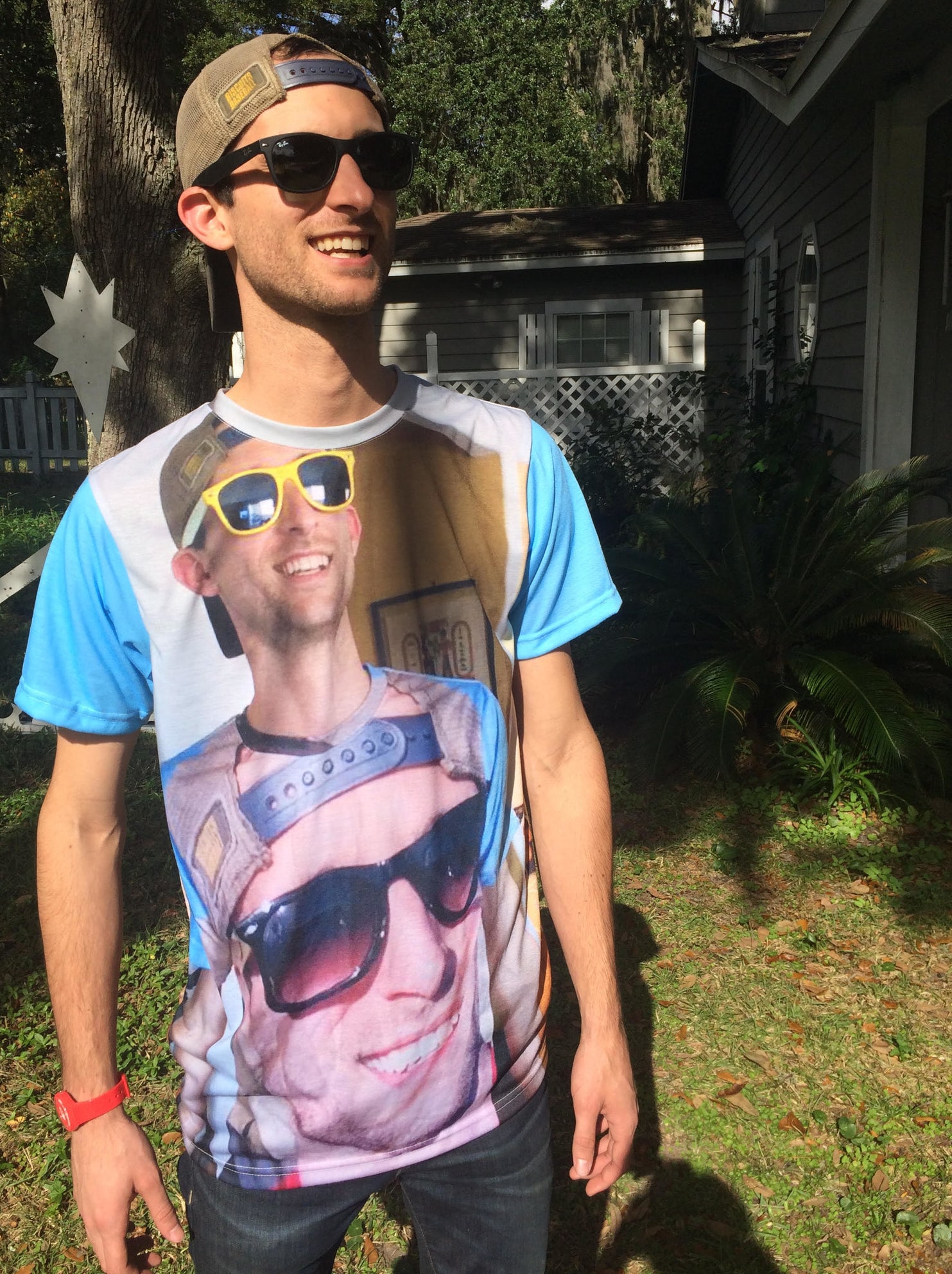 This Christmas, things got even MORE complicated.
Pledger's received ANOTHER shirt from his younger brother. Level 3 of "shirtception" was achieved. It is now a shirt, within a shirt, within a shirt.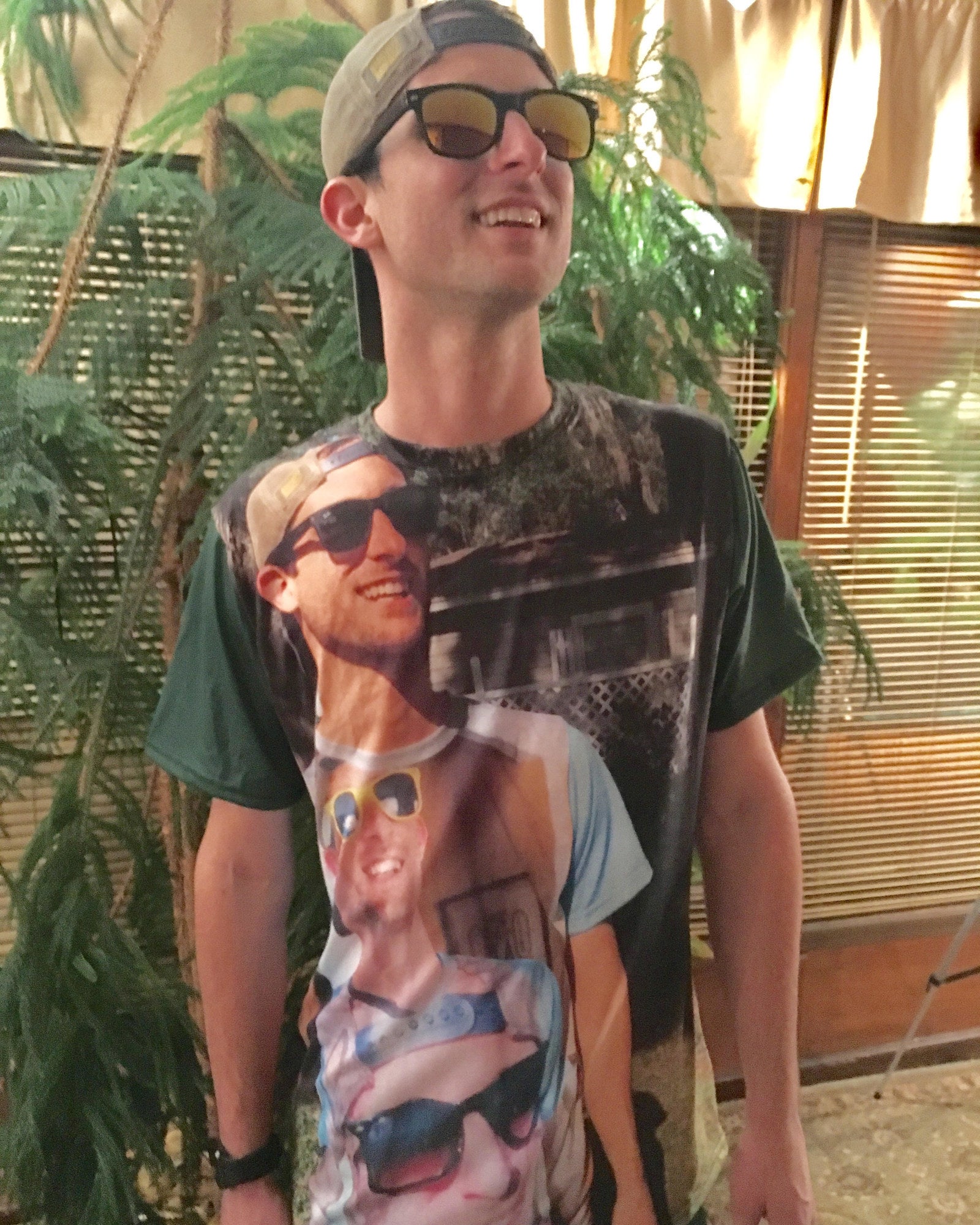 When Pledger posted the photo on Reddit, people expressed their approval. Some thought of the future, hoping to see what the shirt will look like decades from now.

A few people thought that it was fake, pointing to what appears to be a closed-lip smile on the OG image.

However, Pledger claims that the lighting and white balance were messed with on the latest version.
"I think that made my teeth appear as a closed lower lip," he said.
Mostly, people made references to the movie Inception. "You can't go deeper than 3 layers or you'll end up in the limbo," this person jokingly warned.

This third level won't be the last. The younger brother plans to continue the tradition. "I mean at this point," he said, "I feel like I have to."