On Wednesday, Michelle Obama gave a 9-year-old a top grade for her school project. The former first lady's strong endorsement made people on Twitter insanely happy.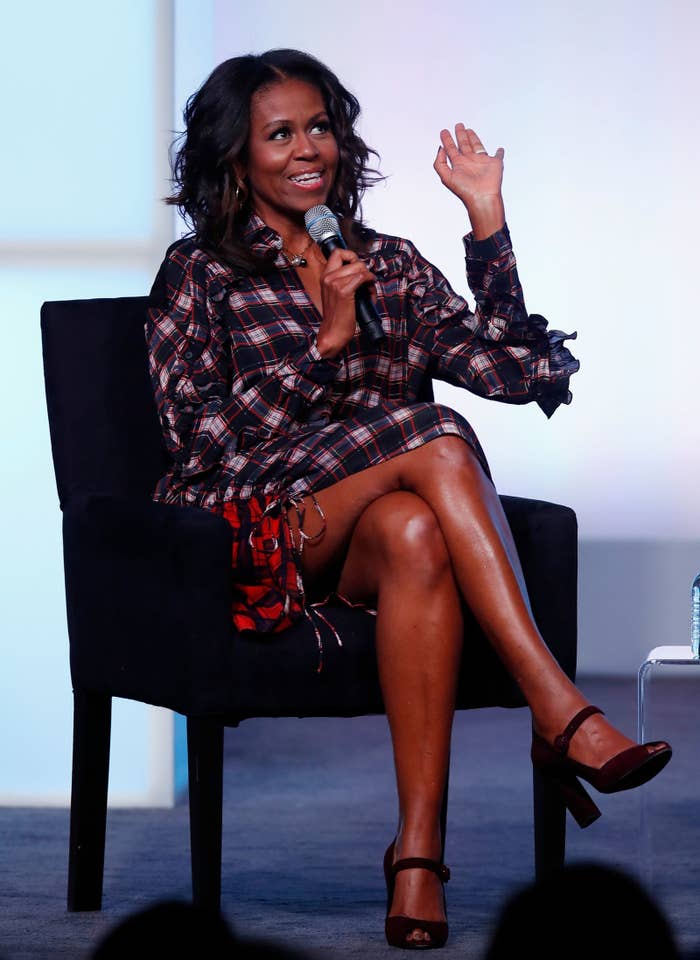 Alexandra chose to do her third-grade Open House project on the former first lady, according to her mom Audrey Dow. She even matched one of the first lady's outfits!
"She was inspired by her work to make sure more kids go to college & #ReachHigher," Dow wrote on Twitter. "She loves that Mrs Obama is brown & has hair like hers #ISawMyself."
Let's take a closer look at this poster:

Cursive!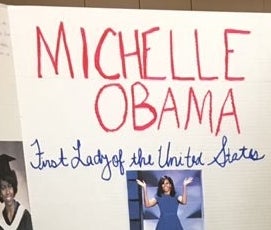 On Wednesday Michelle Obama responded to the project, giving the 3rd grader an "A+."
People loved that Michelle Obama responded to the little girl and her poster. One person said that the teacher now has to give her the exact same, great grade.
Someone else suspected that mini-Michelle might be pretty excited about having heard from Michelle herself.
"Watch this child," one person instructed about the 9-year-old. "She's going places."
Mini-Michelle, aka Alexandra, was stunned by Obama's response, Dow told BuzzFeed News.
"Alexandra was shocked and a bit overwhelmed," she said. "She got really teary-eyed and said she could not believe the First Lady would write to her. She was so happy and said she cannot wait to tell her friends and teacher tomorrow at school."