Meet Tink. She was the runt of a stray cat family. Danielle Lopez, 17, and her Florida-based family rescued her and nursed her back to health.
"If we didn't take her home she would have died. She was all bones," Lopez told BuzzFeed News.
About three months later, Tink spent her first Christmas with the family. Now, Tink is all grown up and a new mom.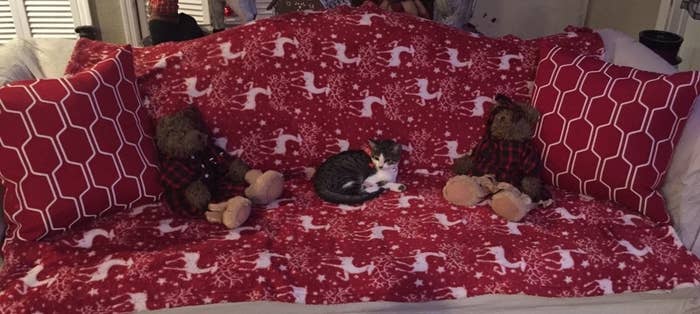 The family's other cat, Sagwa, is the father. Check out Daddy's piercing blue eyes.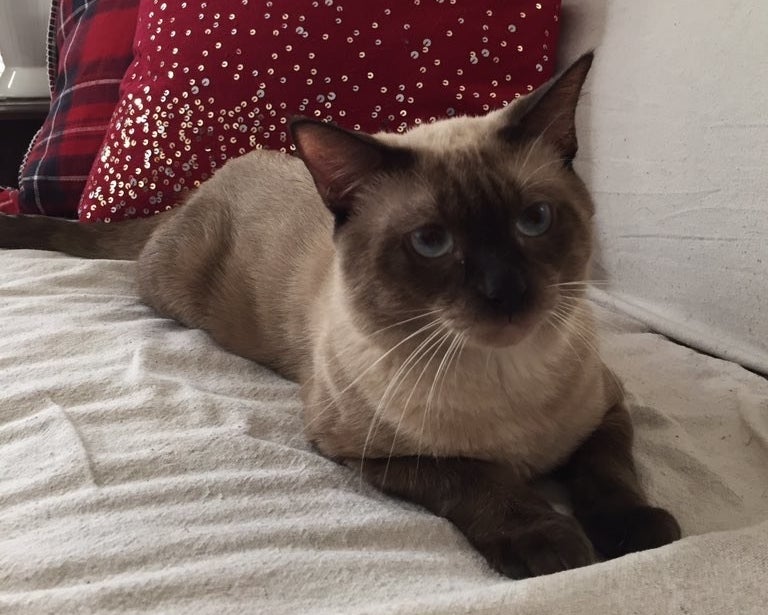 On Tuesday, the teen found Tink giving birth under the family's Christmas tree.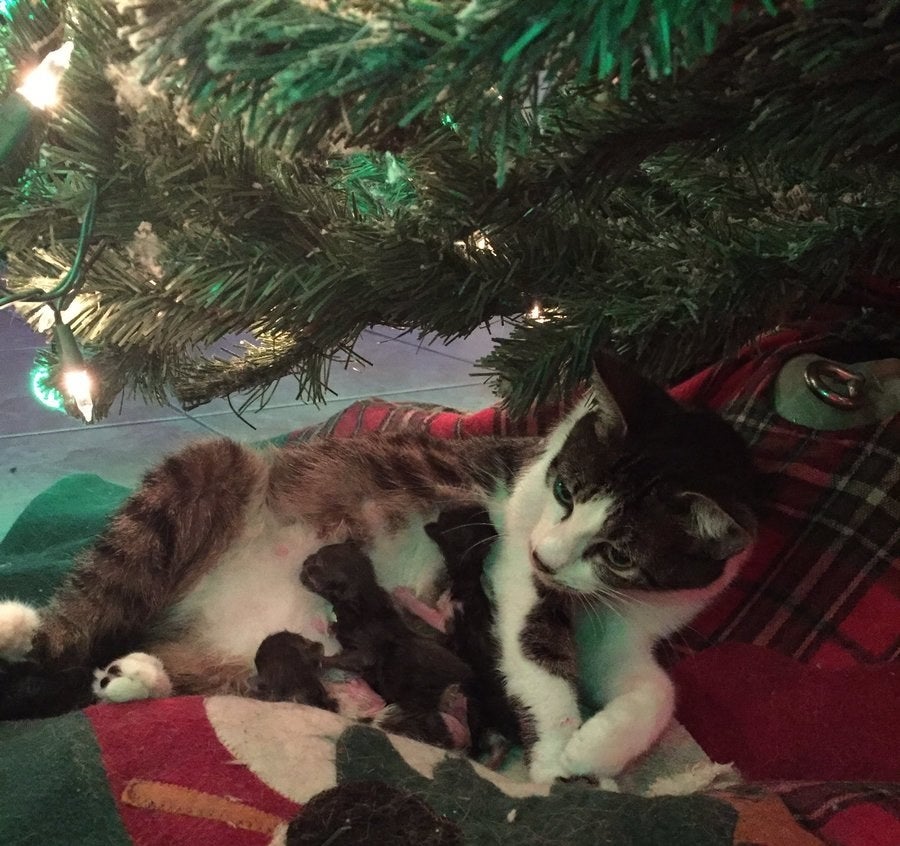 "I heard a soft meow and thought it was our other kitty and then saw the firstborn crying," Lopez said.
"I was in shock," she added. "I started running around the house to lock up [Sagwa} and grab towels to help her."
Tink, with the help of Lopez, then gave birth to three more kittens on the tree skirt.
The family named the little ones Noel, Joy, Christmas, and Faith.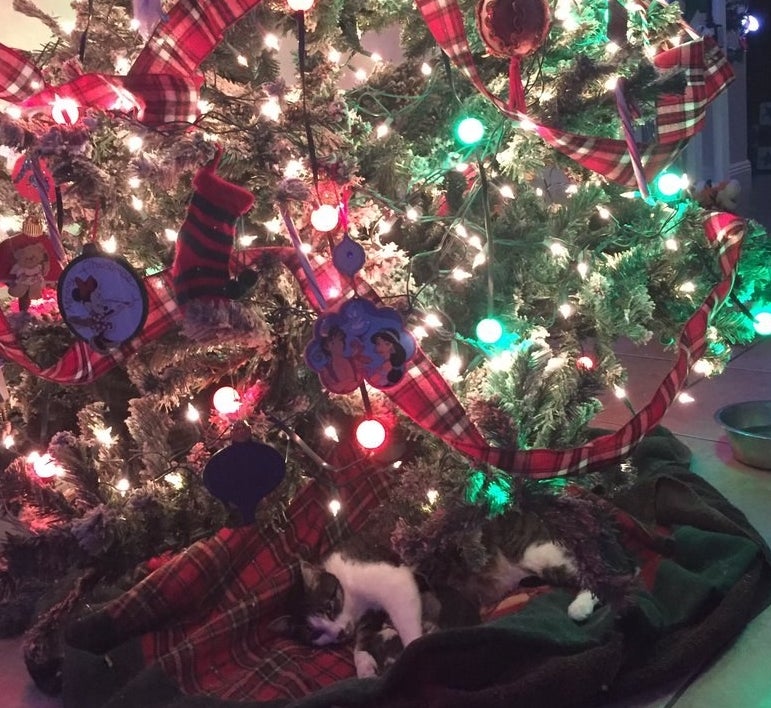 Lopez said it made the whole family "so happy," and that they will keep the kittens.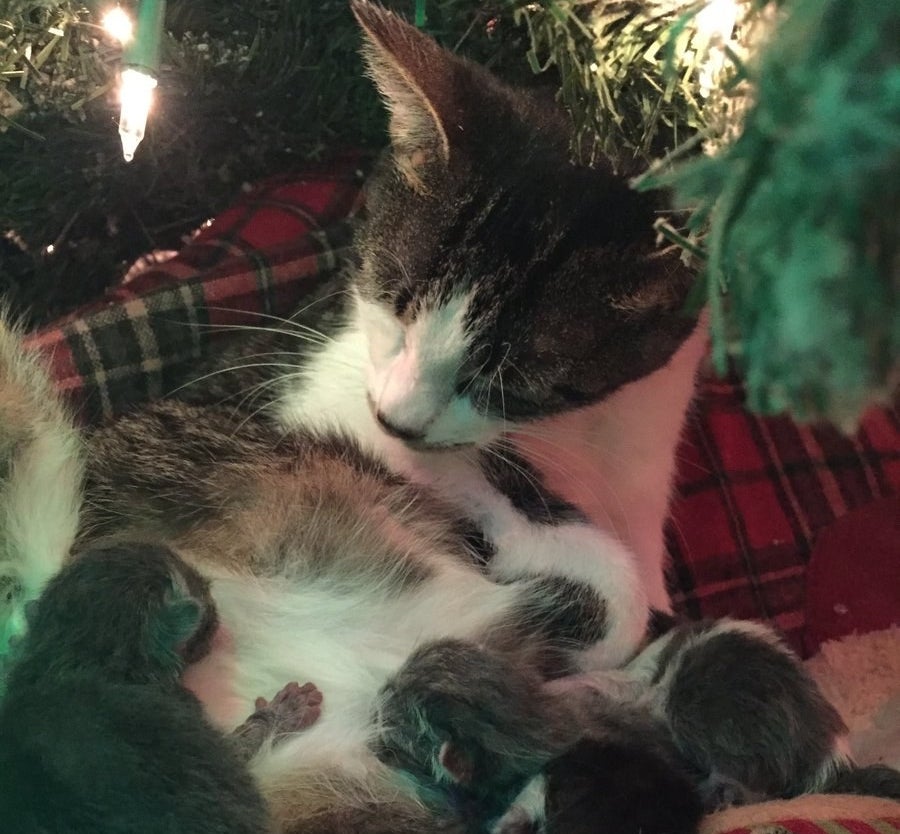 The event made people on Twitter super happy too, and the teen's photos have been shared thousands of times.
"A Christmas miracle," this person tweeted.

"The ultimate Christmas present," another added.

"This is magical," someone else said.

Meow-y Christmas!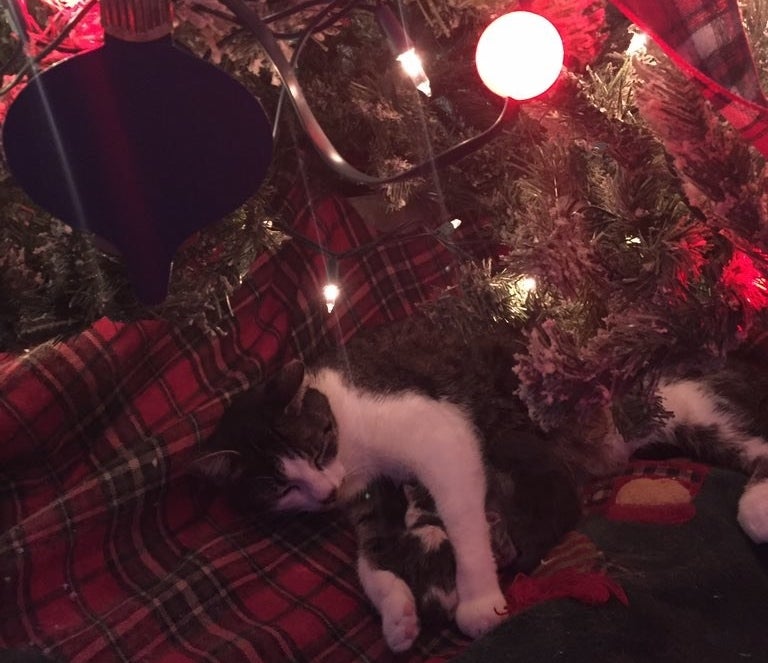 Can't get enough cats? Sign up for BuzzFeed's "This Week in Cats" newsletter and you'll get all the cutest kitty news every Friday!
If you can't see the signup box above, just go here to sign up for BuzzFeed's "This Week in Cats" newsletter!