Here's Lorenzo Cain, admiring the new addition to the outfield.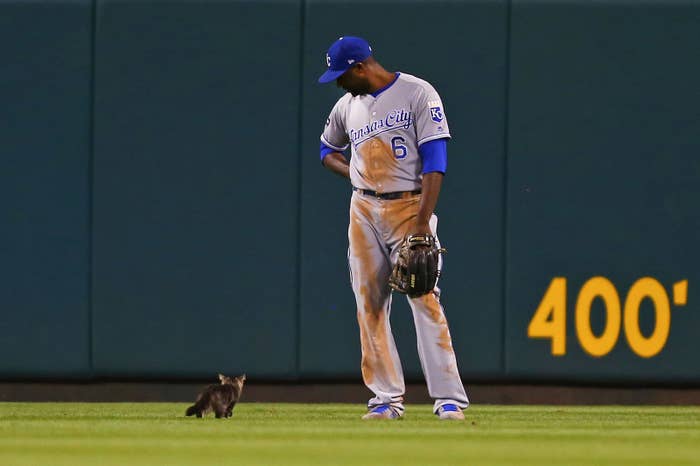 HELLO HUMAN SPORTSPEOPLE! IT IS I! CAT!
Shortly after sauntering past Cain...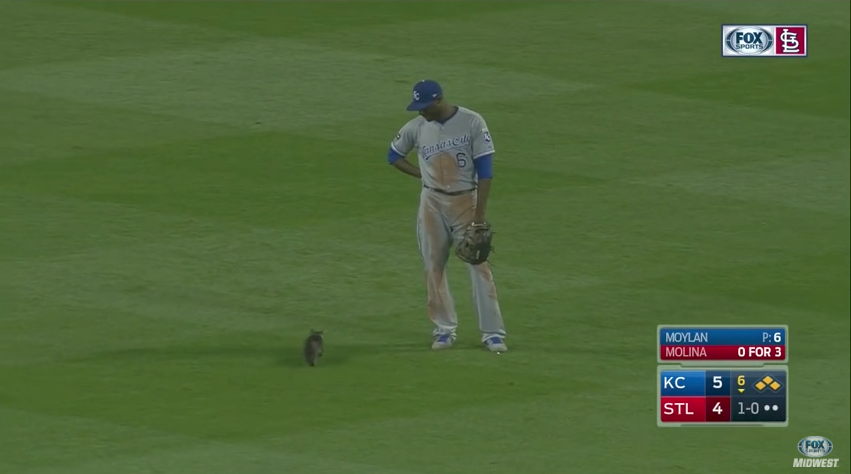 DON'T MIND ME!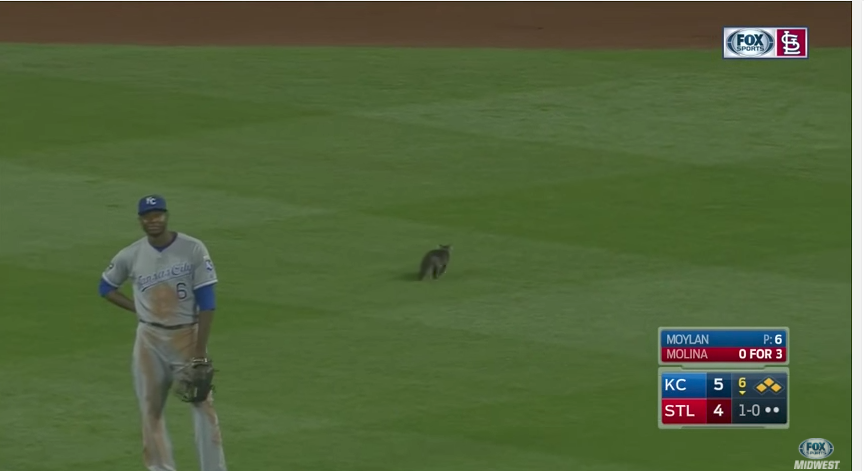 ...the fun came to an END.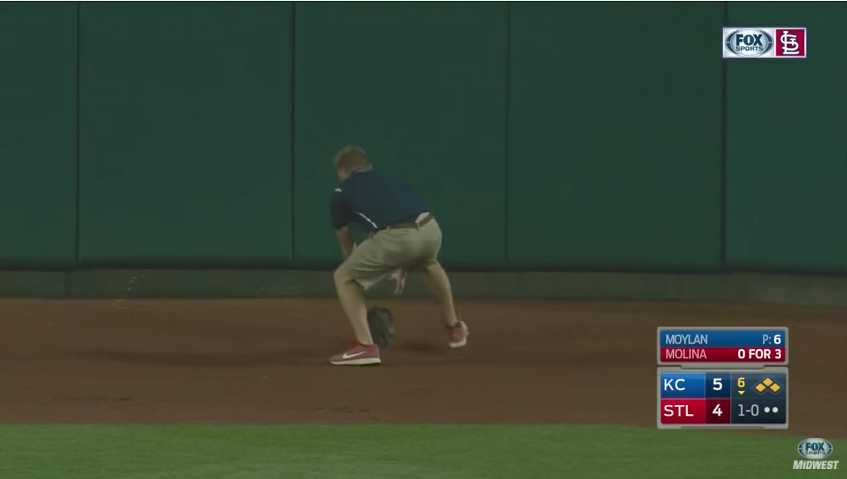 A messy one.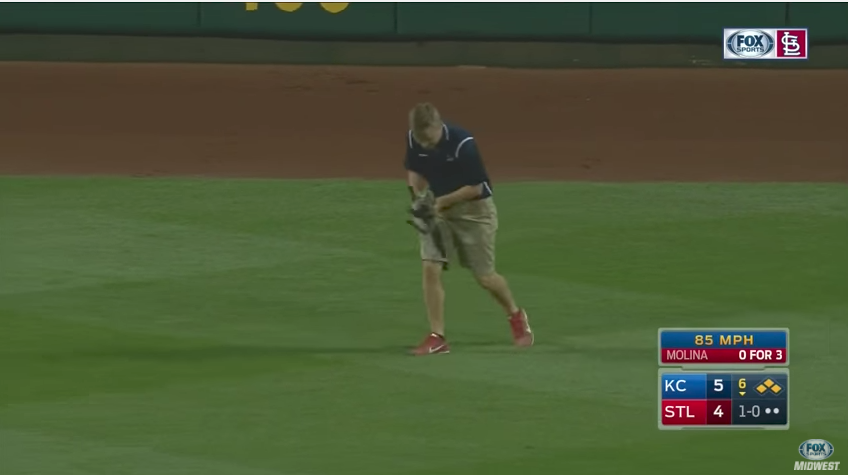 The cat did not seem so ~keen~ on leaving the outfield.
"Ouch." —This Poor Guy, 2017.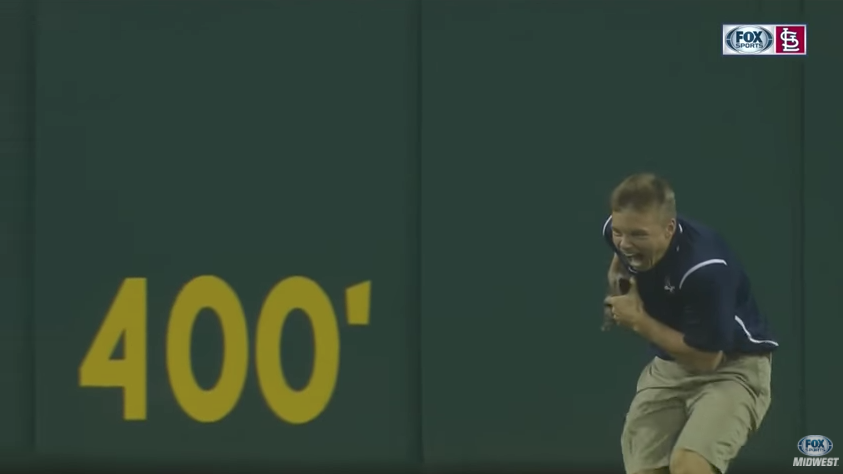 (Don't worry, he'll live.)
But the cat was successfully removed.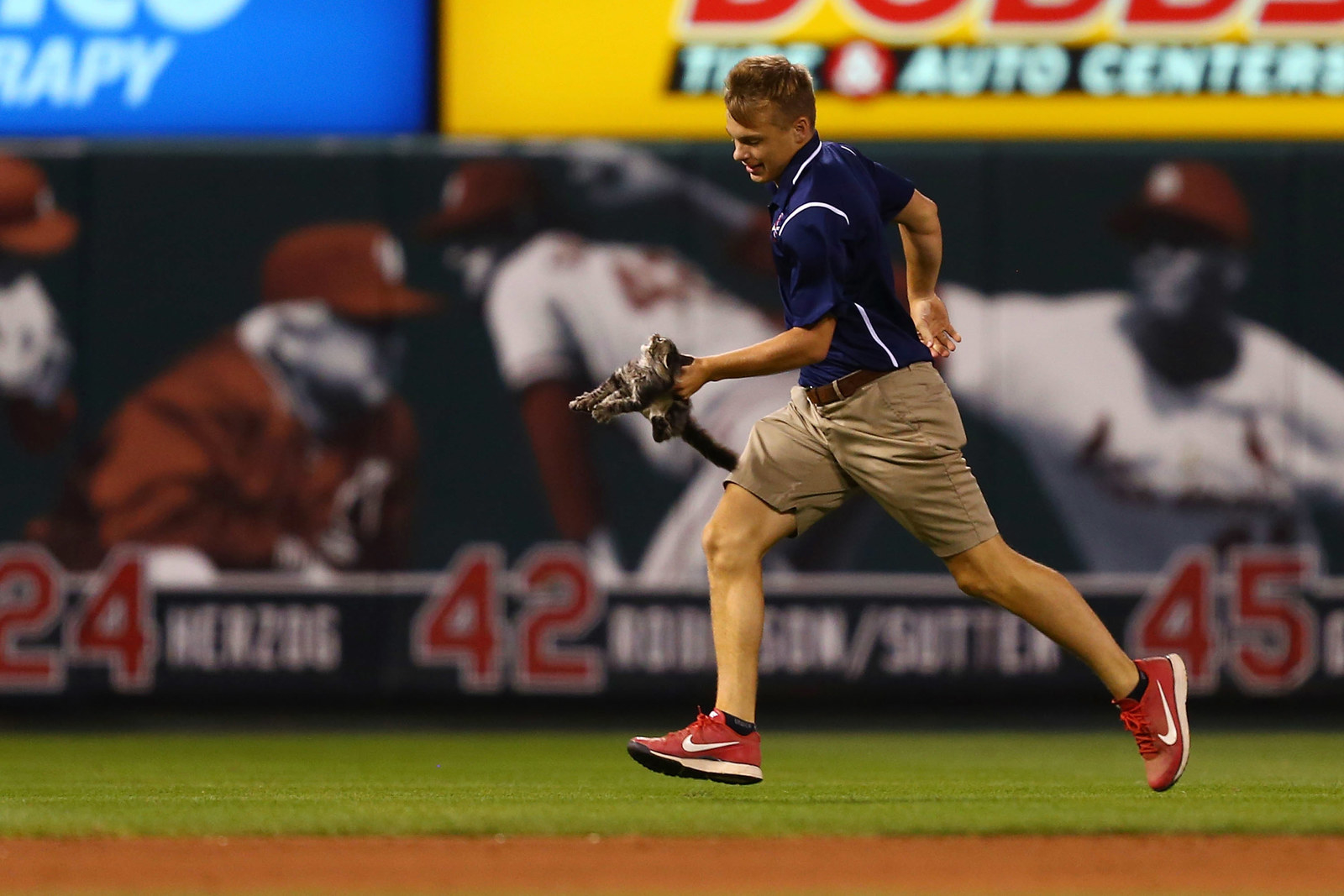 Yadier Molina hit a grand slam after the incident and the Cardinals ended up winning 8–5. OBVIOUSLY, because of the good luck cat.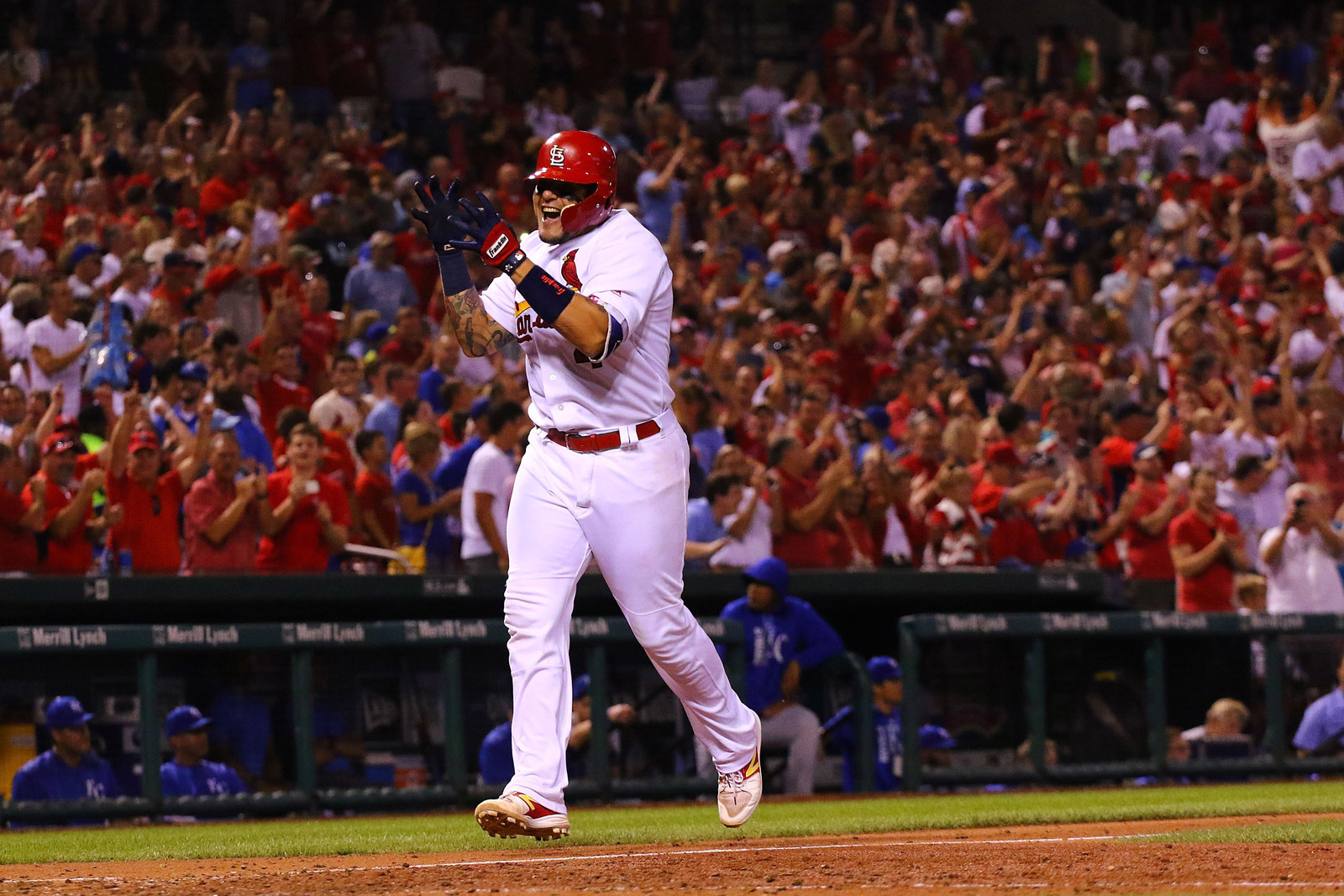 "We are feline pretty good!" the team tweeted. The Cardinals honored the cat's responsibility for the win with an emotional video.
"Rally Cat - Forever in our hearts," the footage concludes.