"Uptown Funk" Gets Five New Songwriters After Copyright Claim
The hit funk revival anthem was accused of sounding too similar to The Gap Band's '70s classic "Oops Upside Your Head."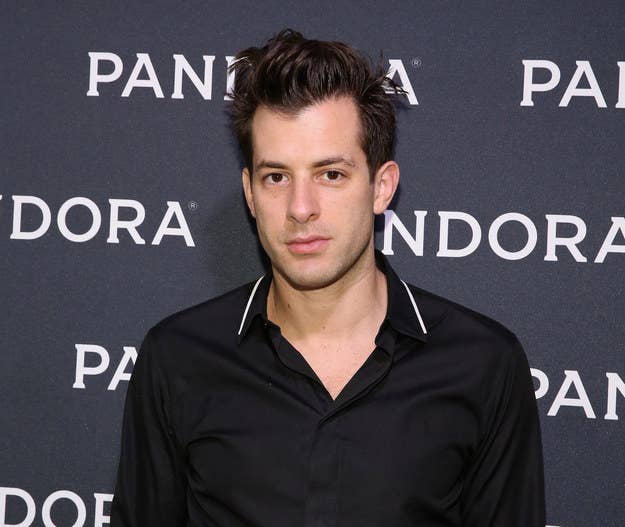 When it was released last November, "Uptown Funk," the Mark Ronson hit featuring Bruno Mars, had six songwriters. But earlier this week, the song's writing credits grew by five, according to report in Billboard, with members and producers of The Gap Band joining Ronson's merry funk brigade.
The additional writing credits, which will give The Gap Band a reported 17% share of the song's publishing royalties and reduce the shares held by the original six songwriters (including Ronson, Mars, Jeff Bhasker, Christopher Gallaspy, Phillip Lawrence, and Trinidad James), were added as the result of a copyright claim filed by The Gap Band's U.K. publisher Minder Music, according to Billboard. The publisher argued that "Uptown Funk" contains similarities to "Oops Upside Your Head," a 1979 hit by the pioneering funk band fronted by brothers Charlie, Ronnie, and Robert Wilson.
Since its release, many critics have noted the potpourri of '70s funk allusions in "Uptown Funk," which tied the record for second-longest running No. 1 last month after 14 weeks atop the Billboard Hot 100. After the high-profile "Blurred Lines" copyright case in March, in which Robin Thicke and Pharrell Williams' were ordered to pay $7.3 million to the family of Marvin Gaye for infringement, some openly wondered whether "Uptown Funk" could suffer a similar fate.
The retroactive addition of songwriters isn't that uncommon in the music industry. In January, Sam Smith added Tom Petty and his songwriting partner Jeff Lynne to the credits of his 2014 hit "Stay With Me" after allegations that the song borrowed from Petty's 1989 song "I Won't Back Down."
Representatives for Mark Ronson and and Charlie Wilson of The Gap Band hadn't responded to a request for comment at publication time.