Taylor Swift's "1989" Will Not Be On Apple Music
The technology giant could not secure the rights to Swift's latest blockbuster, which will remain unavailable on any streaming service, BuzzFeed News has learned. UPDATED: Swift spoke out against Apple Music's payment policy, prompting the company to change course.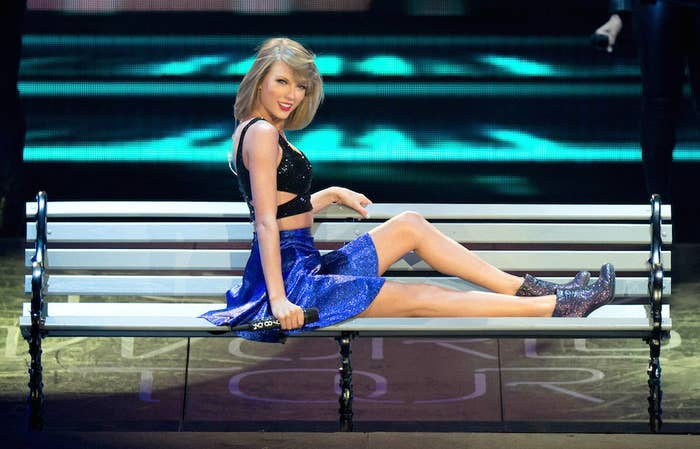 UPDATE — June 22, 8:28 AM EST
Following this report, Taylor Swift wrote a blog post Sunday morning explaining that her decision to withhold 1989 from Apple Music was a reaction to what she called the company's "shocking" and "disappointing" policy of not paying artists and rights holders for music streamed during a 3-month free trial period. Late Sunday night, Apple's Eddy Cue said the company would reverse the policy. Cue told BuzzFeed News that a deal to stream 1989 on Apple Music has still not yet been reached, however.
Original post.
Apple may have a number of carrots with which to lure users to its forthcoming streaming service, but the biggest-selling album of the past two years isn't one of them.
Taylor Swift's 1989, which has not been released to any streaming services, will not be available at launch on Apple Music, either, representatives for both Swift's label Big Machine Records and Apple confirm to BuzzFeed News. Only Swift's back catalog, which is currently available on many streaming services that require users to pay for a subscription — including Rhapsody and Tidal — will be found on Apple Music, the Big Machine rep said.
Swift has famously regarded streaming services with skepticism, saying last year that she believes "music should be consumed as albums." In November, she removed all of her music from Spotify, the most popular on-demand streaming service, arguing that its free version devalues the art form.
The Big Machine rep said there are currently no plans to release 1989 to any streaming service in the near future, a strategy which forces consumers to either pay for the album in stores or procure it through other means. The strategy has certainly not harmed Swift's commercial prospects. 1989 has sold nearly 5 million copies since its release last November, making it the best-selling album of both last year and this one.
In 2013, Beyoncé similarly withheld her self-titled album from streaming services initially, but made it available as a deluxe edition 11 months later.