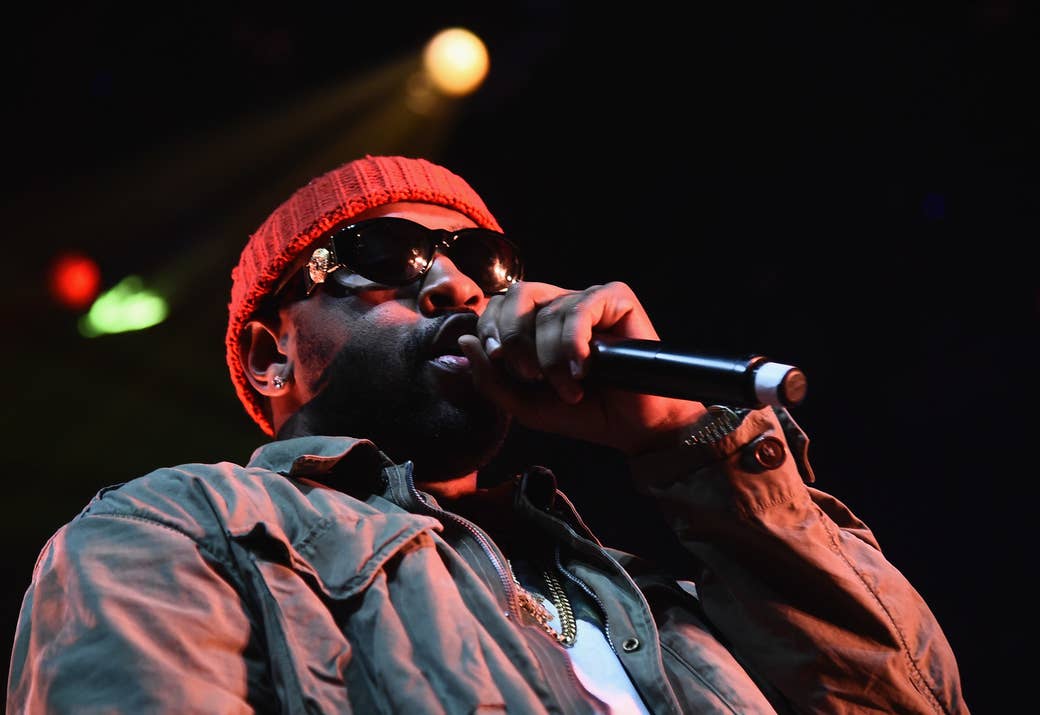 Last week, Mike Will Made-It (referred to as "Will" for the rest of this story) notched his second No. 1 hit on the Billboard singles chart so far this year. "Humble.," the three-minute riot he produced for Kendrick Lamar, follows "Black Beatles," Rae Sremmurd's strip-club anthem turned viral sensation, which descended the chart's peak in January. One of the most continuously in-demand hitmakers of this decade, Will is a strong bet to summit again (he's a rumored collaborator on Katy Perry's fifth album, among other percolating projects he'd rather not talk about), but his achievement with Lamar is a special milestone. Will produced three songs on Lamar's widely acclaimed new album, Damn. — two of which, "Humble." and "DNA.," have reached the top five on Billboard — in a culmination of a half-decade of missed connections with the rapper, spanning what he (only half-jokingly) estimates are over 1,000 unused beats.
Will, born Mike Williams, 28, first met Lamar in 2011 through the latter's label-mate Schoolboy Q. He sent beats while the rising star was working on his first two groundbreaking albums, 2012's Good Kid, M.A.A.D. City and 2015's To Pimp a Butterfly, but struck out on both occasions.
"I never got discouraged or asked him, 'Why didn't I make your album?' or 'Why this and that?'" Will told BuzzFeed News. "After hearing those projects, I could see why my beats didn't really match."
In late 2015, though, the stars finally aligned. Will — who had accumulated hits for Future, Jay Z, Kanye West, Beyoncé, Perry, and Miley Cyrus — connected with Lamar in Atlanta toward the end of the To Pimp a Butterfly tour, as the rapper was beginning sessions for what would become Damn. He spoke to BuzzFeed News previously about one product of their collaboration — the polemical, U2-featuring "XXX." Below, taken from the same conversation, are two short stories about the volcanic second single "DNA.," which illuminate Will's particular gifts as a song whisperer, and reveal the friendly rivalry (and Rick James concert DVD) that produced one of the year's breakout hits.
Strands of "DNA."
The first story is a story of creative overabundance. It concerns the first of the two distinct sections on "DNA." ("I got I got I got loyalty got royalty inside my DNA") and starts late last year, after production on the song had wrapped. Will was frantically searching his laptop for the hazy, two-and-a-half-second guitar sample that loops throughout this section and gives it a psychedelic backbone. He needed to tell Lamar's team the origin of the sample, so they could contact the songwriter and clear its usage — a prerequisite for including the song on the album. But Will's memory was failing him.
"A lot of people use beats as a crutch and try to hide behind them."
Will is a walking font of far-flung sonic ideas and musical non sequiturs: He told BuzzFeed News that he'd made between four and six other beats the night he produced "DNA." The first part of the song took him only about 10 minutes while jamming with Rae Sremmurd — who are signed to his Ear Drummer Records label — in the basement of the sibling duo's sprawling house in Encino, California.
Something about the instrumental made Will think of Lamar. He likes to think he could produce music for anyone, like a musical MacGyver with the right song for any job (his dream is to work with Adele), and he reserves a certain phylum of beat for the artist he refers to as "Dot" (a reference to K. Dot, Lamar's first stage name).
"I try to send him beats that I think could stand on their own, because I know when Dot gets on them he'll take them even further," Will said. "A lot of people use beats as a crutch and try to hide behind them, but he takes them to the next level."
Searching for the guitar sample on an old computer, Will eventually discovered the answer: There was no guitar sample. On a hot streak at Rae Sremmurd's house, he'd recorded it himself and simply forgot. "I kept thinking, did I really play this?" he laughed, still amused at the goose chase. "I don't know what kind of vibe I was on that night."
"I can't just let him outdo the beat like that."
The second story is about creative competition. While still recording "DNA.," Lamar summoned Will to his studio in Los Angeles to build the second section of the song, based on a breathlessly intense a capella in which he raps as if the roof is caving and he wants it to fall. He asked Will to add drums under the vocal track: "It don't have to be like a full beat or anything,'" Will recalled Lamar saying. "I just want you to make it knock."
But Will heard the verse's ferocity as a challenge ("I can't let him just outdo the beat like that," he remembers thinking) and started cooking up an equally formidable instrumental as Lamar looked on. "I wanted it to sound like a horse race," Will said.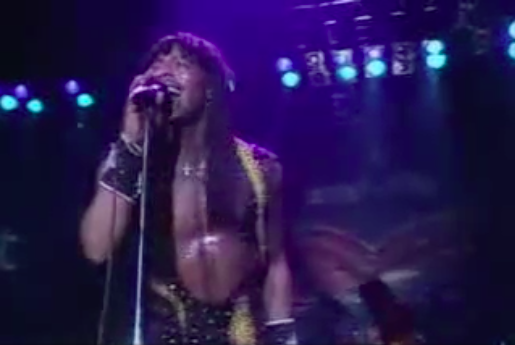 After adding some drums — snarling 808s, some triangle, and a clap — he searched a folder full of vocal samples on his laptop and pulled out a snippet of Rick James shouting "Gimme some ganja!" before a performance of "Mary Jane" from the documentary Rick James Super Freak Live 1982. He peppered the command over Lamar's raps, sporadically hammering on the word "Gimme" like a machine gun.
"I just felt like what Kendrick was rapping was like some ganja, like some piff," Will said, using another synonym for weed. "I wanted it to sound like somebody's right there standing next to him, in his ear just screaming at him, like, 'Gimme some ganja! Gimme some more bars! Go harder!'"
When he was finished with the track, he asked Lamar what he thought of the "horse race," half wondering whether he'd overstepped his bounds. But the rapper was charmed. According to Will, he said so in a characteristically understated fashion. "I like that shit."