The man's face is shrouded by shadows, but the silhouette is unmistakable: comb-over hairdo, thick neck, beefy red power tie. Two fists, bronzed and engorged like mylar balloons, pump skyward from a podium in a pugilistic dominance display. The reign of the 45th US president, as depicted in a music video released late last month by the outsider country artist Sturgill Simpson, is short-lived. It ends in an act of left-wing wish-fulfillment, with a boy in a cape destroying both the podium and a massive, barbed border wall, allowing a procession of brown-skinned immigrants to march into golden light.
The video, for Simpson's ballad "All Around You," was released the week after his dark horse triumph at the Grammy Awards (where he took home Best Country Album and performed during the telecast), and marked the latest in a series of provocations from a seasoned country music disrupter. But it was especially notable in another context, increasing by one the small club of country artists who have explicitly addressed the presidency of Donald Trump either in speech or in their art.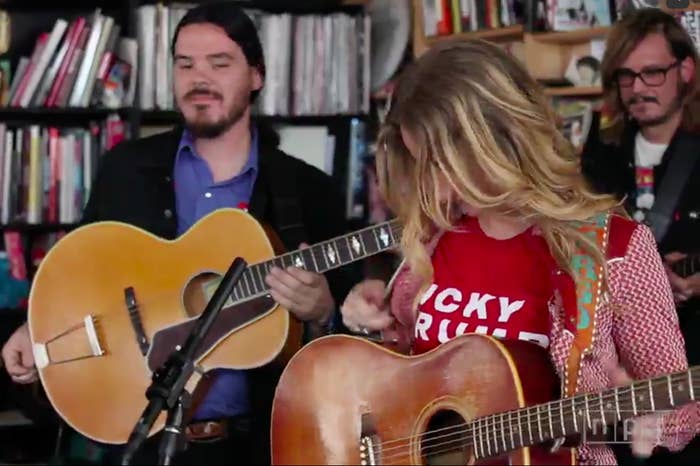 Margo Price, a fixture, like Simpson, on Nashville's progressive-minded perimeters, dedicated a performance of her acid-tongued single "About to Find Out" to the president-elect the day after the election (sample lyric: "You have many people fooled about your motivation, but I don't believe your lies"). And on Twitter, famously self-styled singers Jason Isbell and Kacey Musgraves have jabbed at Trump and his cabinet.
Meanwhile, on the vocally pro-Trump end of the spectrum are country artists like the middle-tier whiskey-and-women enthusiast Justin Moore ("I like the fact that [Trump] evokes a sense of winning, you know?") and mop-headed jester Chris Janson, as well as a cross-section of conservative elder statesmen including Charlie Daniels, Ronnie Dunn, the Oak Ridge Boys, and Kenny Rogers.
But between these two poles is a vast middle ground, inhabited by virtually every mainstream contemporary superstar in country music. Of the 87 artists currently on either Billboard's Top Country Albums or Hot Country Songs charts, only five (Simpson, Moore, Janson, Maren Morris, and the Brothers Osborne) have gone on the record with a clearly favorable or unfavorable opinion of Trump or his policy proposals from the beginning of the 2016 campaign to the time of this posting, according to an analysis by BuzzFeed News.
More so than prominent figures in other popular music genres, Hollywood A-listers, or even a growing number of multinational corporations, the dominant figures of country music have so far abstained from national conversations about the Trump administration's policy initiatives and rhetoric.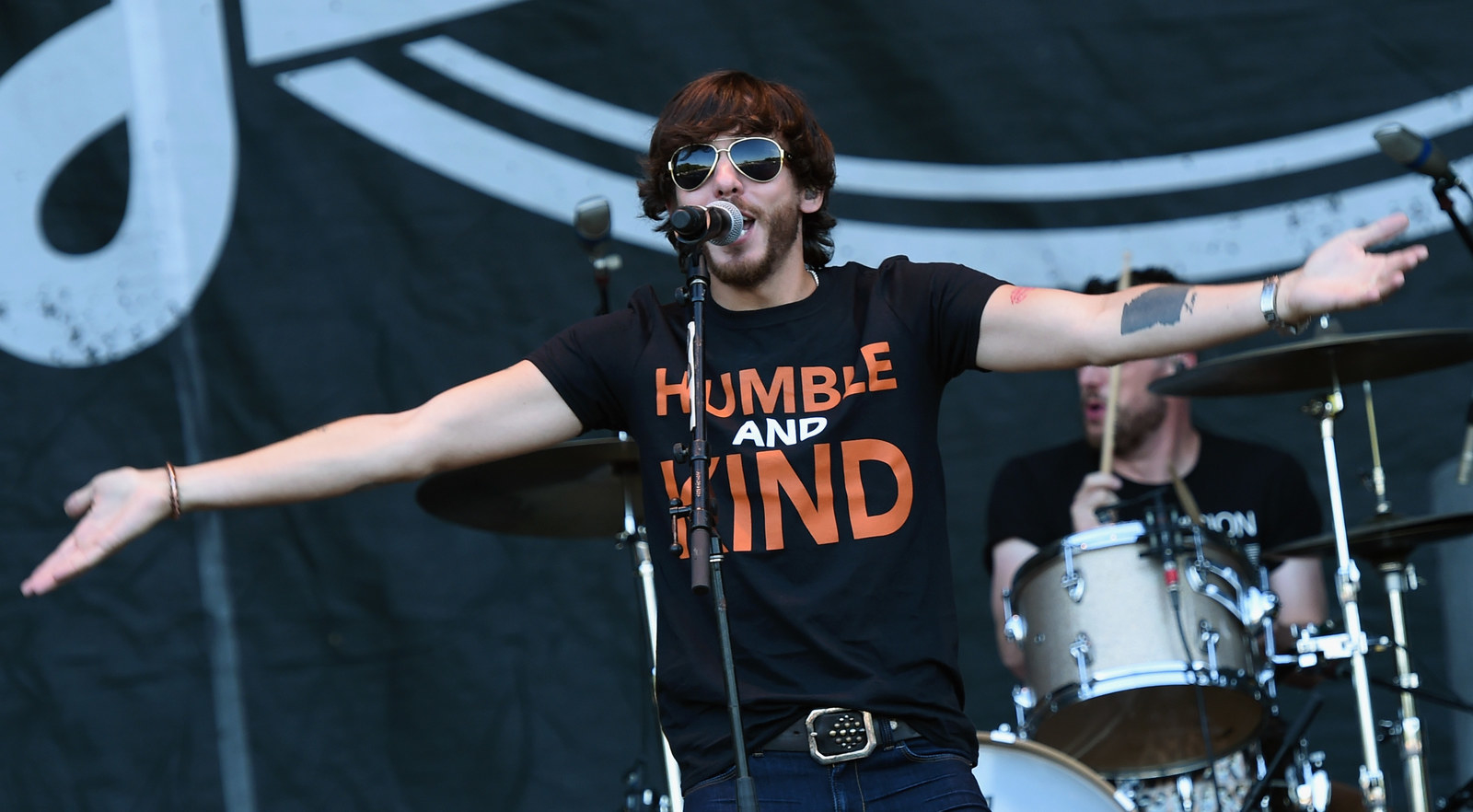 Many of these artists either declined to be interviewed by BuzzFeed News or didn't respond to requests for comment. But several veteran industry professionals and country music historians said they didn't believe that country stars — many of whom have deep roots in counties that voted heavily for Trump — are any more apathetic than entertainers from other categories. Behind the silence, rather, they described a genre facing a paradox as two generations of fans co-exist uneasily, compounded by a tangle of persistent cultural constraints including old-fashioned rules of etiquette, risk-averse programmers in radio, and a longstanding chilling effect from the Dixie Chicks' infamous political controversy in 2003.
"We wanna make friends, not enemies," Rowdy Yates, morning show host on 98.5 KVOO in Tulsa, Oklahoma, told BuzzFeed News. "I know one very, very popular artist who, in private settings, is a big Democrat … but politics is the hottest potato around right now. I think a lot of artists are saying, 'You know what, I'd rather not catch this son of a bitch; I'll pass it to somebody else.'"
Absent public statements, it's difficult to know just how popular or unpopular President Trump is among mainstream country music stars. A search of Federal Election Commission records turned up no contributions to his candidacy from artists on the Billboard albums or songs charts (there was one Hillary Clinton contributor: Nashville Democrat Tim McGraw). To the extent that the political leanings of prominent artists mirror that of their fans — not a given in a genre where songs often mean different things to different listeners — experts said Trump support among performers is likely more split than a casual observer might assume.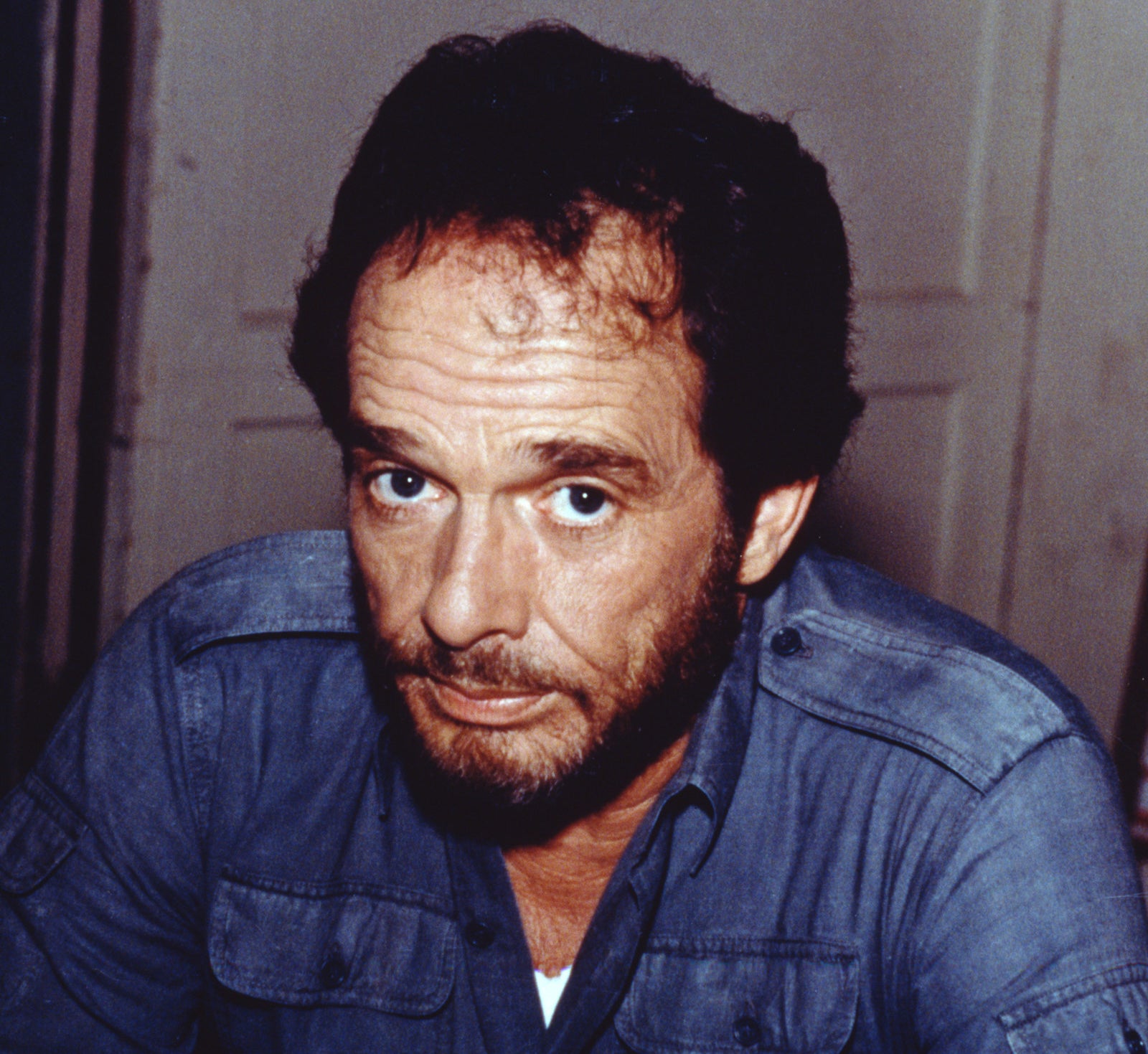 Country music fans have been pegged as politically conservative since at least 1969, when Merle Haggard's ostensibly anti-hippie hit "Okie From Muskogee" became the unofficial anthem of Richard Nixon's "silent majority." (In the aftermath of 9/11, two events — a surge in popularity for flag-wavers like Toby Keith and Lee Greenwood, and a boycott of the Dixie Chicks after their criticism of President George W. Bush and the invasion of Iraq — breathed new life into the stereotype.) But Trump is hardly a traditional conservative, and the genre's connection to conservatism, tenuous to begin with, has frayed as several generations of crossover stars and tectonic cultural shifts have diversified its audience.
"I think there used to be a belief in the country music industry that there was a particular, relatively homogenous group they were speaking to," said Diane Pecknold, a country music scholar and women's and gender studies professor at the University of Louisville in Kentucky. "That is definitely not the case anymore. There's a lot more young people in the country audience than there used to be, and there's a lot more urban[-dwelling] people."
Allusions to the changing demographics of country music can be heard in the subject matter and tone of modern hits like "Kill a Word" by Eric Church and "My Church" by Morris, which promote bipartisan, nondenominational messages of equanimity and uplift. Today's crop of megastars slyly position themselves as bridge builders rather than bomb throwers.
"I think there used to be a belief in country music that there was a relatively homogenous group they were speaking to."
But even for the shrewdest of songwriters on Music Row, the intensely polarizing nature of the Trump administration is not so easily salved. And for established acts with bifurcated fanbases, expressing either support or disapproval of the president is likely to come at a higher cost than it would for an artist in a more ideologically coherent genre.
"From what I've seen, [country music fans] seem pretty split down the middle," said John Shomby, programming director for the Nash FM radio syndicate. His own household, he said, had been divided by Trump. "If you come out and support one side, then you've got the other side screamin' at ya, and the same thing vice versa."
In a July 2016 Billboard magazine cover story, Nashville's prom king emeritus and The Voice co-host Blake Shelton said he admired that then-candidate Trump "says what he thinks," and that he had "proven that you don't always have to be so afraid." It was not a particularly bold stance, avoiding policy description and keying into one of the more stereotypically "country" aspects of Trumpism.
"There's a long tradition, particularly among male country artists, of the abject loser [character] who everybody criticizes, but he just goes along and says what he thinks," noted Pecknold. "George Jones could be like that; Hank Williams Jr., Toby Keith. And so I think Trump's persona aligns with that really well."
But Shelton's own fearlessness didn't stick. After multiple sites posted articles about his apparent sympathy for Trump, and prompted a torrent of angry responses from fans, he quickly walked back his statements. "I haven't enforced [sic] ANYBODY for president," he wrote in a series of Twitter messages, accusing the media of "spinning my words."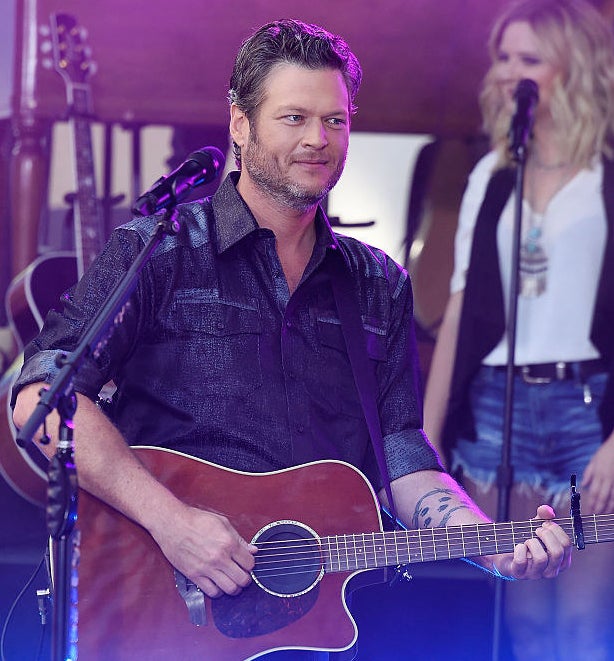 Today, if Shelton were to disparage Trump instead of compliment him, experts said, he'd run the risk of significant backlash from other constituents, including country music's most powerful audience of all: radio station programming directors. Even as a younger generation of artists has sometimes succeeded in pushing mainstream country radio in a more inclusive sonic direction, rigid gatekeepers at the kinds of stations that can make or break careers remain far more conservative, on average, than the modern country fan.
In 2003, after the Dixie Chicks' Natalie Maines delivered her critique of President Bush at a tour stop in London, country radio stations across the US stopped playing the multiplatinum band's songs entirely, with some encouraging angry fans to throw their CDs in the trash. Every source contacted for this story — including those who supported the Dixie Chicks ban and those who didn't — cited the episode as a major influence on political discourse (or lack thereof) in Nashville, more than a decade later. A representative for the Dixie Chicks didn't respond to a request for comment.
"Honest to goodness, I think a lot of artists look at what happened to the Dixie Chicks [as a cautionary tale]," said Shomby.
Added Yates: "Most people in country music probably realize that that's one slippery slope they don't wanna stick their pinky toe on."
On Twitter, Morris hinted at her own lingering anxieties, referencing a famous line from a death threat reportedly sent to Maines at the height of the controversy. "It's a shame the 'shut up and sing' mentality is still alive and well," she wrote. "I mean, DAMN. We're polarized as fuck."
Reticence among mainstream performers isn't purely an economic calculation, experts said. For decades before Trump, public demurral on political discussion had been a staple of an informal code of conduct in the country music industry. Distinct among their counterparts from more liberal sectors of the entertainment business, many mainstream country artists — and some parts of the country music audience — continue to subscribe to genteel, midcentury notions of modesty, with savvy dissenters like Haggard, Willie Nelson, and Dolly Parton among high-profile exceptions who prove the rule.

"You shouldn't talk about politics, religion, or sex in mixed company," summarized Nadine Hubbs, a professor of music at the University of Michigan and author of Rednecks, Queers, and Country Music, invoking an old adage. "That sort of old-fashioned attitude is still in circulation in Nashville and, I think, across the South. So while there are some country artists who have been very vocal about their political stances, there are very many who don't want to make that a part of their public persona."
Traditionally, occasions when conventional country stars graze the political arena are linked to expressions of national pride, or support for the military or first responders, which they distinguish from endorsements of a particular party or politician. Keith and several other country artists who performed at Trump's inauguration pointedly framed their performances as acts of national service (FEC filings show that Keith, a former Democrat, donated to Jeb Bush in the 2016 primaries).
The brand of diplomacy propagated by Nashville has recently been embodied by its most famous ex-resident: Taylor Swift. As Swift has transitioned into the pluralist world of pop music, she's been held to a pop-star standard, facing intense pressure to take a stand on urgent social and political matters. But Swift's coy gestures and practiced circumspection regarding the 2016 election are instantly recognizable to any regular viewer of election-year Country Music Association awards shows.
Trump poses a threat to one of the genre's last taboos.
"Most of the country artists that we do business with believe that you keep your political and religious views to yourself," said Jim Greene, a concert promoter and proprietor of Green Machine Concerts. "Whether you like or dislike somebody, you're better off just keeping your mouth shut."
As shock waves continue to radiate from Washington on what can feel like an hourly basis, there have been growing calls for country's centrist crowd to get off the fence, putting the industry's longstanding dogma to the test. Artists like Simpson and Morris have made it their mission to redefine what — and who — contemporary country music can represent, but it may be Trump who now poses the biggest threat to one of the genre's last taboos.
"[Country] artists are very much aware of who their listeners are and what their listeners are feeling and thinking," said Jocelyn Neal, a country music scholar and professor of American Studies at the University of North Carolina, Chapel Hill. "As time progresses, and the Trump administration continues to make decisions that affect the lives of working-class and middle-class people, I think we may hear more from the country music world who decide speak out."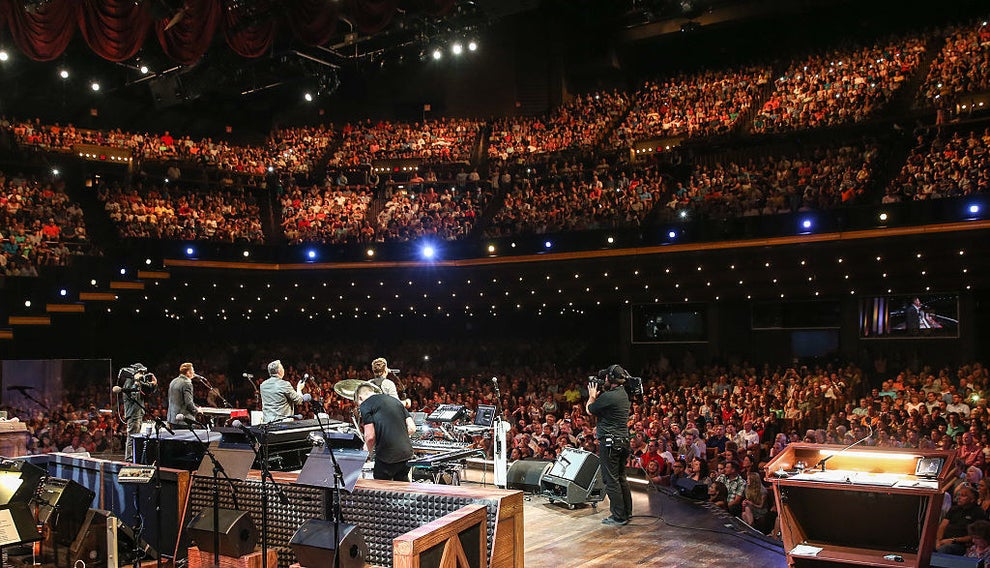 Outside Your Bubble is a BuzzFeed News effort to bring you a diversity of thought and opinion from around the internet. If you don't see your viewpoint represented, contact the curator at bubble@buzzfeed.com. Click here for more on Outside Your Bubble.