Beyoncé's Dad Had A Garage Sale To Sell Her Old Stuff
Bey paraphernalia in a box to the left.
Beyoncé's estranged father, Mathew Knowles, was found Tuesday selling old Destiny's Child paraphernalia outside his Houston office for cheap — three T-shirts for $10.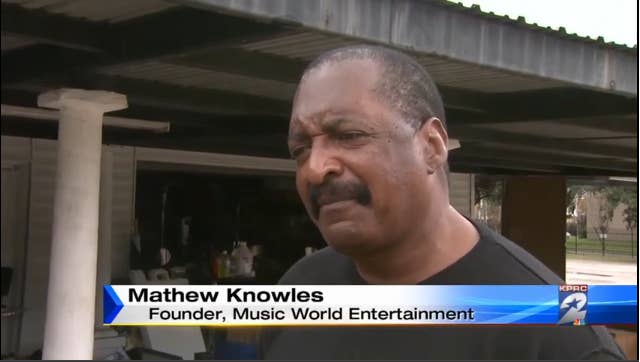 The goods — boxes and boxes of early DC, Beyoncé, and Solange apparel, posters, and other merchandise — were up for the taking in what Knowles said was a bid to clear space... and make a few extra bucks.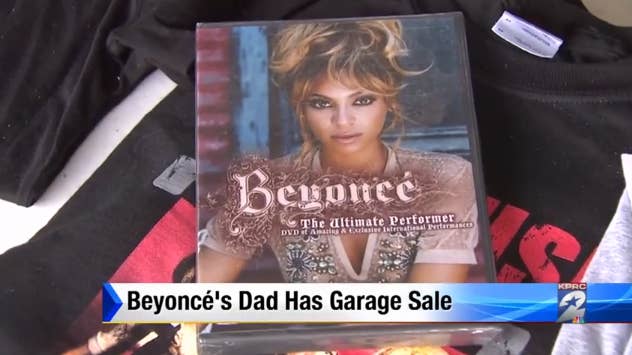 Knowles, who said he thought he could make up to $2,000 from the garage sale, denied that he was hard up for money. "If I needed money, I wouldn't sell a $5 T-shirt," he told KPRC Houston. "I'd sell a Grammy or an MTV award."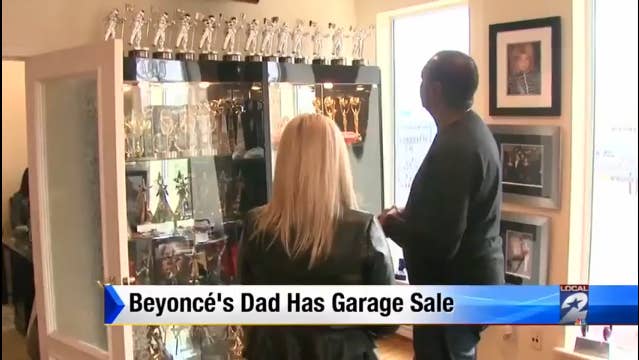 Though he kickstarted Beyoncé's music career, Knowles was fired as her manager in 2011 and split from wife Tina amid rumors of infidelity that same year. Earlier this month, leaked Sony emails showed that he'd been shopping a Destiny's Child biopic.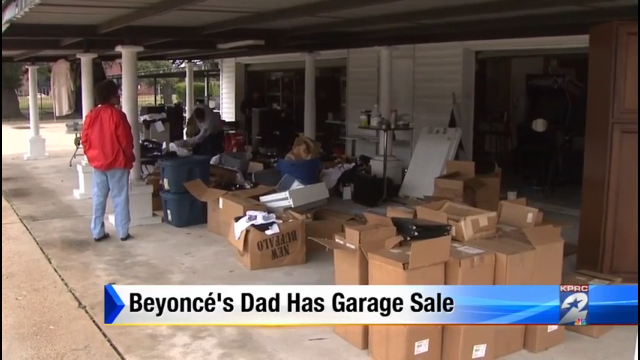 A representative for Knowles hasn't returned a request for comment. Watch video from the garage sale at Click2Houston.