In her emotional speech after winning Album of the Year — the Grammy Awards' top honor — Adele stunned the audience by saying she "couldn't possibly accept this award" and it should've gone to Beyoncé.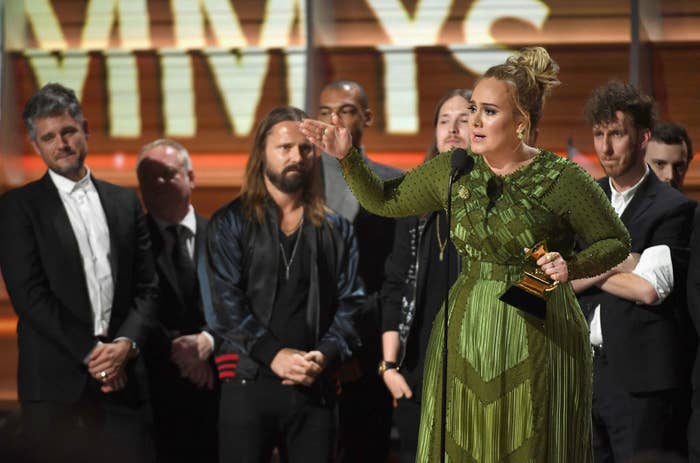 After the speech, when the cameras had stopped rolling, Adele put her money where her mouth was and broke the actual Grammy award in two, as a gesture to her idol.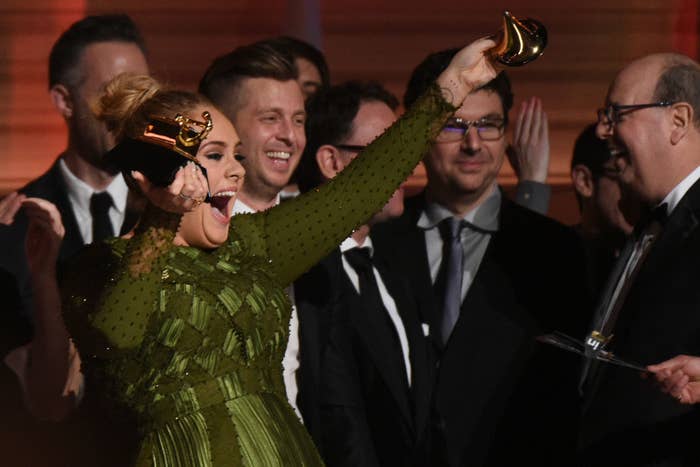 She really went for it.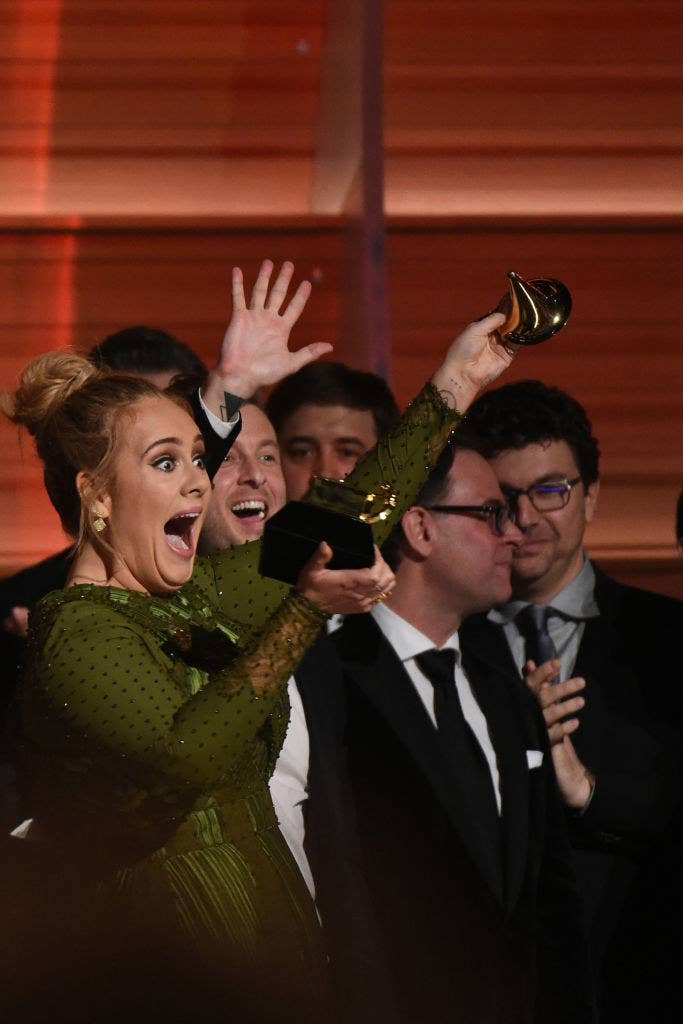 Speaking to the press after the ceremony, Adele said, "I felt like it was her time to win."
"What the fuck does she have to do to win Album of the Year?"
Regardless of how they felt about the award, a lot of people were impressed by the gesture.
No word yet on which half goes to Bey.