A circular being shared widely on social media suggests that all Indian internet providers were instructed by the Department of Telecom to block access to a list of 32 URLs, including those for Vimeo, Dailymotion, Github, and archive.org.
The circular, dated 17 December, cites Section 69A of the Information Technology Act (2000) as the reason for the blocks. The section in question empowers India's central and state governments to intercept and monitor information generated, transmitted, or stored digitally if it is "necessary or expedient so to do in the interest of the sovereignty or integrity of India, the security of the State, friendly relations with foreign states or public order or for preventing incitement to the commission of any cognizable offence".
While the authenticity of the circular has yet to be verified, several Indian internet users took to social media to complain about their inability to access the websites listed on it.
Here's a magnified image of the list of URLs, taken from the tweet above: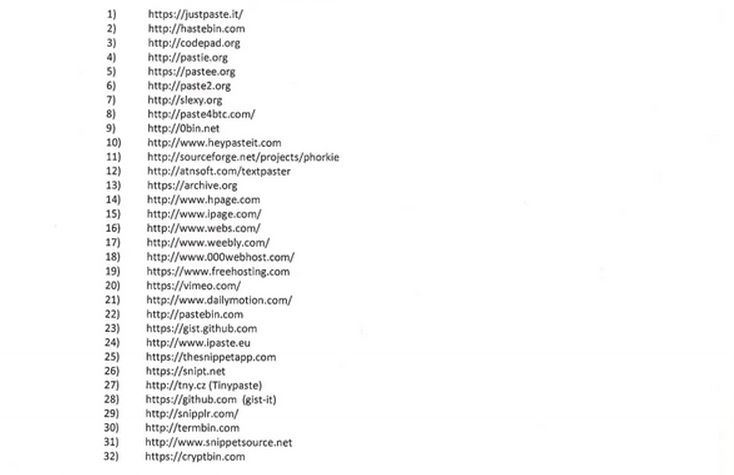 Arvind Gupta, a national head of the ruling BJP's IT cell, said the blocks are an anti-terrorism measure and that websites complying with instructions to take down anti-India content posted by the Islamic State of Iraq and Syria are being unblocked.
Gupta does not hold a formal government post.
Regardless of the reasons for the blocks, nobody is happy about them: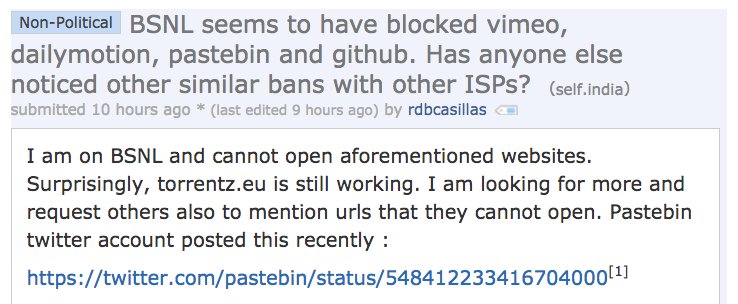 At the time of writing, some are reporting on social media that the process of unblocking sites that have complied with the government's take-down requests is under way.