How Romney Is Winning The Money Race In 10 Charts
Republicans lead the fundraising march going into the conventions. Obama maintains edge with small donors.
Mitt Romney's campaign reported raising $101.3 million in July, outpacing President Barack Obama by over $26 million. This is the third month in a row that the Republican candidate has topped the incumbent in fundraising.
However, as charts created by BuzzFeed reveal, the Republicans are maintaining this edge by attracting big money donors to their joint fundraising committees, rather than to Romney's principal campaign committee, which has a lower donation cap.
Obama's principal campaign committee, Obama for America, led Romney's $49.1 million to $40.3 million in July fundraising. It closed out the month with nearly $60 million more in cash on hand than Romney for President did.
The following charts are based on the campaigns' overall finance reports, the finance reports for principal campaign committees Obama for America and Romney for President, and those for the Democratic and Republican National Committees.
1.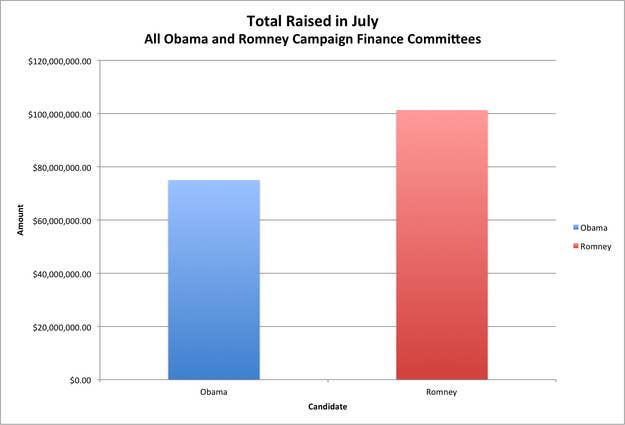 2.
3.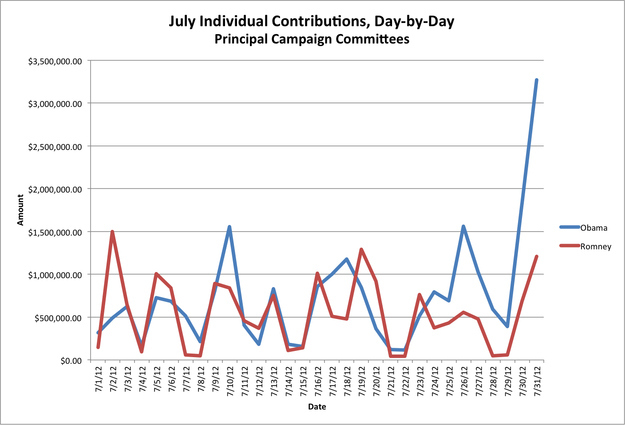 4.
5.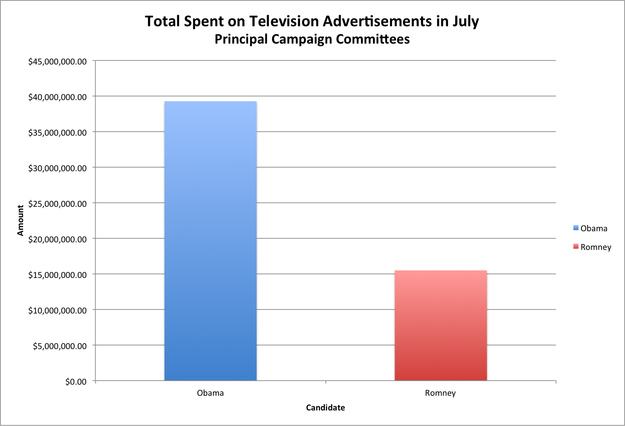 6.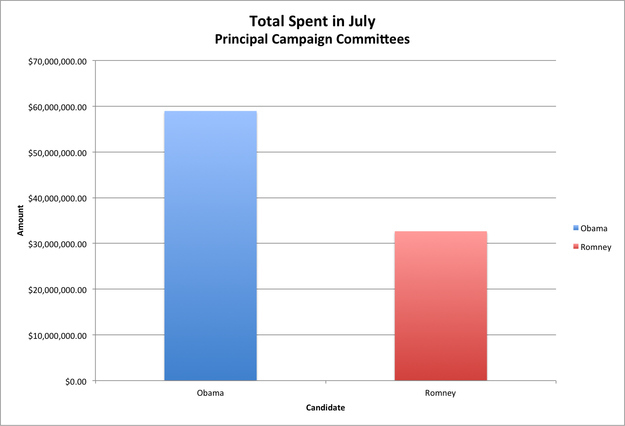 7.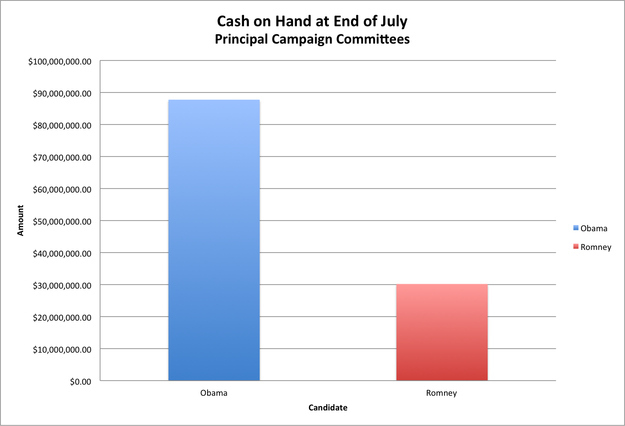 8.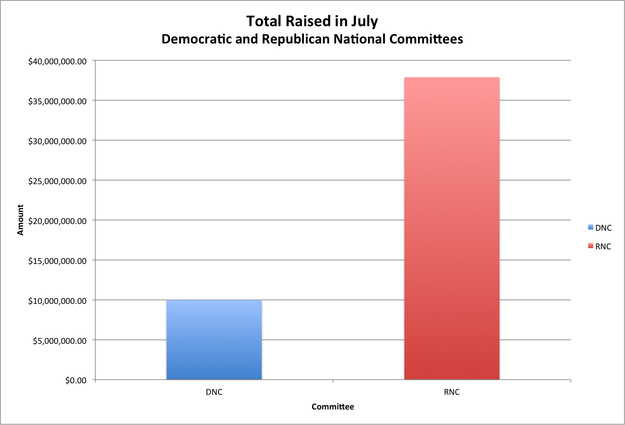 9.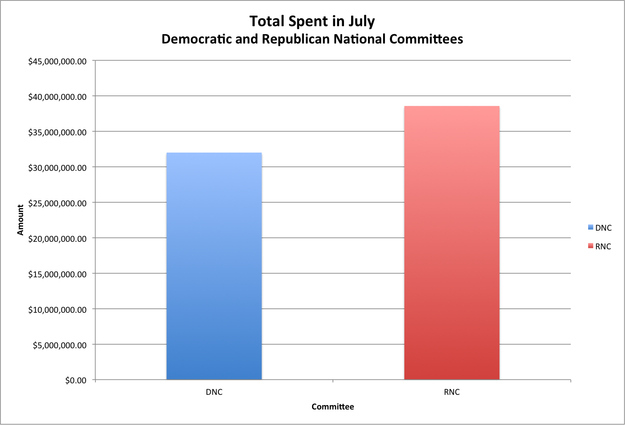 10.