What Americans Think About Gay Marriage In 7 Charts
A Gallup Poll showed that 54% of Americans view same-sex "relations" are morally acceptable. Fewer think gay marriage should be legalized, and this percentage drops dramatically when civil unions are an option.
The majority of Americans thinks gay sex is okay.
They're a bit less convinced about marriage.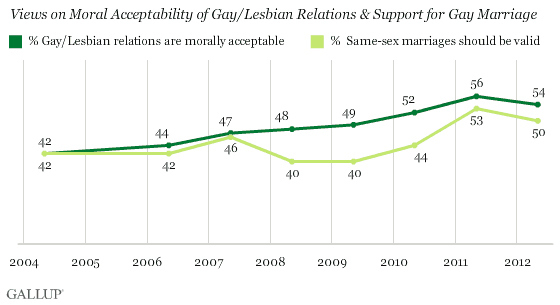 Those who oppose gay marriage are just about as passionate as those who support it.
More whites favor it than blacks do.
But when you give people the option of civil unions...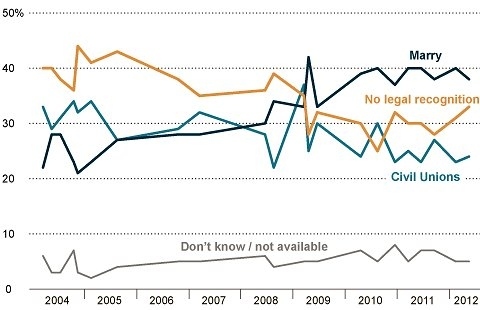 Support for gay marriage drops to 38%.

Democrats and young people are more likely to favor same-sex marriage.
Sixteen states have put gay marriage on the ballot. Ten voted to ban it.