For Jewish Voters, Congressman Photoshops In His Jewish Mother
Rep. Brad Sherman, in a fierce fight for re-election in his Los Angeles district, got caught photoshopping his mother into some versions of a mailing. A source provided BuzzFeed the extended version of the mom-added mailing, which offers a likely explanation: It was part of a package aimed at Jewish voters.
Left: Sherman's basic campaign mailer; Right: The version sent to at least one homeowner with a Jewish surname.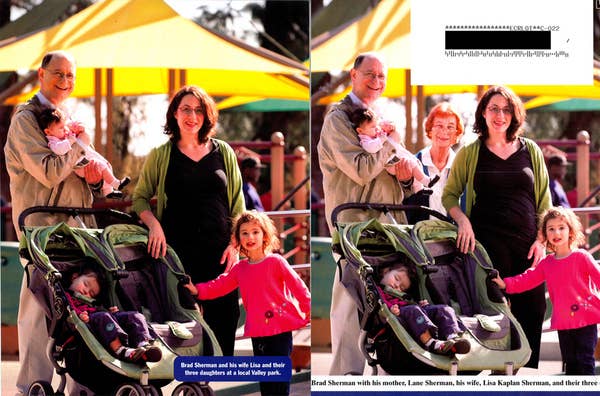 Inside the mailer: Other things Jewish voters are thought to love, if not quite as much as their mothers.