"Beasts Of The Southern Wild" Has Roots In Obama '08
Field organizing in 2008 helped inspire this season's surprise hit. For three producers, "an adventure on par with electing the president."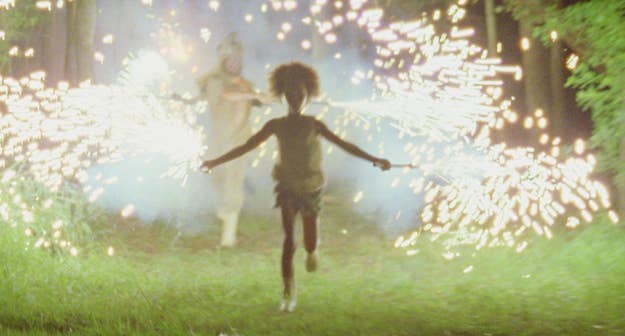 Josh Penn was wandering the streets of San Francisco last week when he got a text bearing "the best news in the world:" President Barack Obama had seen the film Penn had just co-produced. Obama had loved it; and the president had recommended it to Oprah Winfrey.
The independent film, "Beasts of the Southern Wild," follows a six-year-old girl, Hushpuppy, and her father Wink through their struggle to survive illness and natural disaster on an island off the coast of Louisiana. The film's vivid cinematography and magical realism had already received high praise and top awards at both the Sundance and Cannes Film Festivals.
But Obama's nod meant something special to the film-makers because, they told BuzzFeed, the movie was born from their experience working on his 2008 campaign and inspired in some sense by his candidacy.
"It still sort of gives me chills every time I think about it," Penn said, recalling the moment when he heard Obama had liked the movie.
All three of the film's producers, Michael Gottwald, Dan Janvey, and Penn, worked on the 2008 campaign. And though the film does not deal directly with political themes, this campaign experience helped inform the film's philosophy and execution, they said.
Gottwald, Janvey, and Penn worked as grassroots organizers during the 2008 Presidential primaries, spending long days and busy nights at campaign locations from Pennsylvania and Ohio to Michigan and Chicago. They focused on developing the organizing skills employed in door-to-door voter registration and volunteer mobilization, as well as developed the President's digital outreach technology.
"You're in the middle of nowhere, you're working insane hours, and you're kind of in a bunker," Gottwald recalled of his time spent of the campaign. "You hope you like the people,"
For Gottwald, this political environment was intoxicating. "There was generally a crazy excitement around the campaign."
After Obama successfully won office, Gottwald, Janvey, and Penn, all under 30, wanted to do something equally invigorating and inspiring. "I was looking for an adventure on par with electing the President," Gottwald recalled.
Faced with a choice between pursuing careers in government and returning to New Orleans to produce a film that their long-time friend Benh Zeitlin had just written, the three men chose the latter.
Early on, they saw similarities between the production environment in post-Katrina Louisiana and the Presidential campaign.
"We purposely had everybody stay in the bayou in housing that was provided by locals: fishing camps, mobile homes," Gottwald said, comparing the living environment to that experienced by campaign organizers. "Instead of having it be very distant, we purposefully had a headquarters where everybody could come, where we had meals every day, where everyone wanted to be. We had this shared kind of spirit."
When it came to casting the film, the three producers shied away from traditional casting methods and the film school wisdom that told them to seek out big name actors. Penn saw this as a direct extension of the naïve, hopeful approach he needed while he was working for Obama's campaign. In 2008, he believed in the impossible, and he was doing so again with this film.
"We had a major grassroots casting operation where we saw 4,000 little girls for the Hushpuppy part. We went across Louisiana basically canvassing to get people to try out," Penn said.
"In the end it was postering in barber shops," Gottwald said. "We would go to schools, we would give little speeches in front of the class, they would get very excited, we would hand out flyers. That's how we got it done."
"We really adopted a bottom up strategy," Gottwald added. "The same way that we went about finding these people to be in and work on the movie is sort of the way campaign structures go out and find their voters or volunteers."
And the producers said the film's message mirrors that of Obama in 2008.
"That universal enthusiasm about it coming from very different angles—there's just a sense amongst people that this is bigger, this is not your standard trip to the theater," Gottwald said. "It's so many different things to so many people, and that universality is a common bond."
As "Beasts of the Southern Wild" gained attention, Gottwald, Janvey, and Penn began plotting how to get the film an audience with Obama. Gottwald recalled running through lists of people on the campaign that the three of them still knew, ones who might be high enough up in the campaign hierarchy to pass the word along to the President.
The scheming proved fruitless, but something better happened: the President encountered the film organically. Gottwald glowed, saying that this chance viewing and appreciation was "even cooler."
He said he'd like Obama to meet the film's stars, Dwight Henry and Quvenzhané Wallis. Henry is a New Orleans baker who owns and operates The Buttermilk Drop Bakery & Café, Wallis a charming, playful third grader. Neither had previous acting experience.
"In electoral politics there's a lot of talk about America and what makes an American great," Gottwald said. It's so rare that you actually find a man who embodies that person, but with Henry it's real."