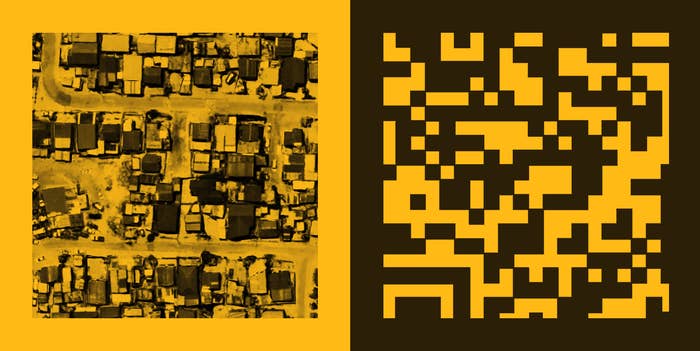 Cape Town, South Africa's second wealthiest city, is piloting a new plan for the 146,000 households in its informal settlements: QR-coding their homes.
City officials say the plan is to help residents get access to government services like welfare and provide an alternative to a formal street address so they can more easily get packages delivered or hail a taxi. But privacy experts warn that the city isn't being clear about how the data will be stored or used, and the digital identification of poor Black residents could lead to retreading Cape Town's ugly history of discrimination.
Cape Town's government says it has marked 1,000 cabins in unofficial settlements with QR codes and made sure every individual's information is checked, vetted, and saved by its corporate geographic information system.
"This information will be used to issue a certificate of residence for the structure owner," Malusi Booi, the Cape Town councilor and executive leading the project, explained to BuzzFeed News. The paper certificate documenting the cabin's owner and location will include a scannable QR code, the city says, and the certificates will be stored digitally in the city's central database.
The program is being piloted in Mfuleni, a poor and majority-Black informal settlement of Cape Town where enforced removals and high unemployment are an oppressive reality. "Informal settlement" is South African parlance for the urban areas of unauthorized dwellings where 23% of South Africa's 60 million residents, most of them Black, still live. There are nearly 437 informal settlement pockets in Cape Town, open source mapping by prominent social justice foundations shows, and one in five people in Cape Town and Johannesburg live in informal settlements, according to the 2021 State of South African Cities report released by the South African Cities Network.
According to Booi, residents will be able to scan their QR codes and send them to the city via WhatsApp for responses to issues like blocked drains and flooding. Booi also said that in the future "it will be easier to link residents to other state entities such as SASSA [the South African Social Security Agency]," the certificates can "act as proof of residence in the event of the resident interacting with banks ... and GPS coordinates can be used for e-hail services and/or deliveries." Because the dwellings in informal settlements are often ignored in digital map tools like Google Maps, services like UberEats and Didi Apps currently refuse to serve them.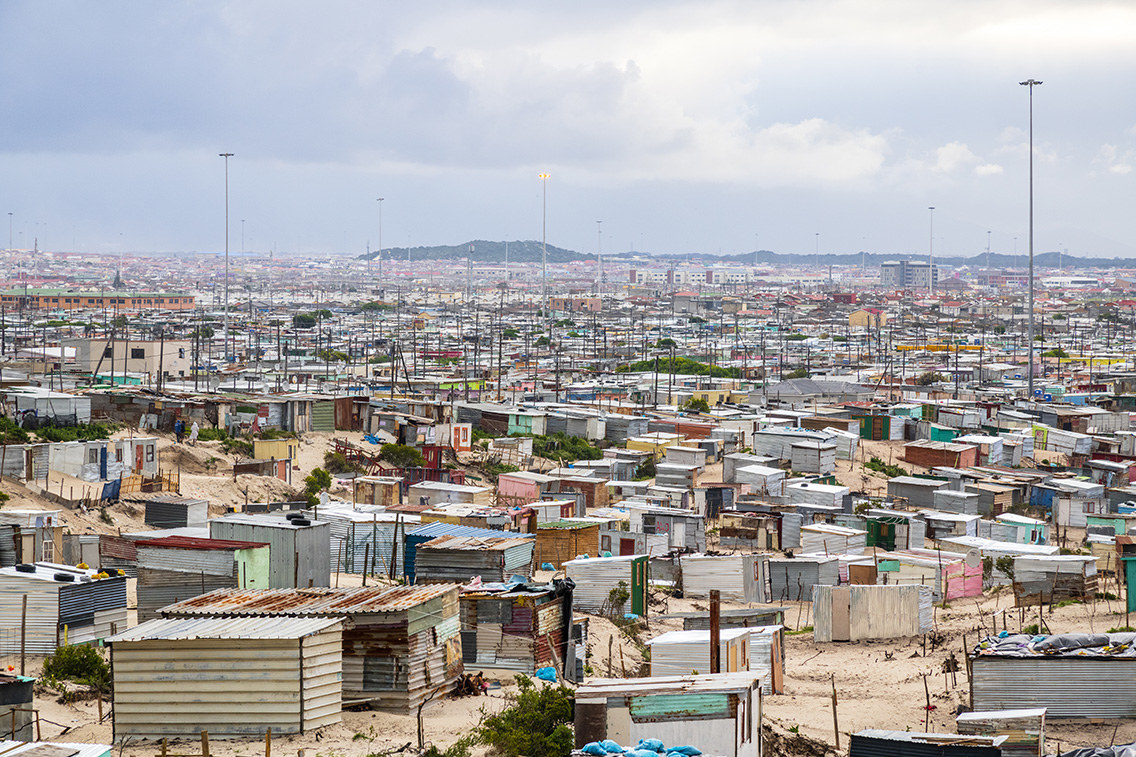 But despite the potential benefits of having an official address, some retain suspicions about the city's project. Academics and some locals caution that the government has not adequately addressed concerns that the real-time data of some of the city's poorest inhabitants will be safeguarded and not abused for the aggressive bylaw enforcement that Cape Town is known for when dealing with unhoused residents and those who live in informal settlements.
"We told them, 'Don't pass our data to police.'"
Xolani Mahlaba, a formerly incarcerated, unemployed 39-year-old cook living in the Mfuleni informal settlement, said his cabin is to be QR-coded in future phases. Mahlaba is intrigued by the current exercise. "We don't fully understand the confusing gears of technology," he said, "the internet and codes and the effect on our housing structures, to be honest. We would be glad if the dazzling tech things can bring us food markets, piped water, mobile clinics, but we told them, 'Don't pass our data to police.'"

"It's very, very difficult to know what information is being collected, how, and for what purposes, from the city's very vague announcement of this project," Ziyanda Stuurman, a Cape Town–based digital privacy expert and former parliamentary researcher, told BuzzFeed News. "The language in the press release is quite ambiguous in detailing how much communities have been consulted. Asking survey questions with data that may identify them or other people in their households, or data that may be used to track or surveil them, [would] be deeply problematic."
Written consent was obtained from each dwelling's owner before QR-coding it, no personal information will be shared with unauthorized users, and the data is encrypted, Booi told BuzzFeed News.
"We are very excited," Booi said, promising that the process strictly adheres to South Africa's new Protection of Personal Information Act rules. "We are adapting [to] use of new technologies, even in the most vulnerable of communities."
To the best of the council's knowledge, this is the first tech project of its kind for a metro city in South Africa, Booi told a local radio station.
In 2015, Cape Town became the first city in South Africa to launch an open data portal and make the gathered data sets available to residents and stakeholders. In 2018, it became the first city in South Africa to digitally map traffic routes and usage of both informal minibus taxis and regulated public buses. The goal was to gather big data about the evolving patterns of urban transit flow in Cape Town.
"Cape Town loves data, it likes to map, number, enumerate," said Fiona Anciano, an urban governance professor at the University of the Western Cape who has conducted field studies in informal settlements. "[It's] not wrong to go there and see how different households work."
Anciano told BuzzFeed News that most people in deprived informal settlements across South Africa, including some of her master's degree students, live on streets that don't have proper title deeds or property addresses. If they want to open a bank account or get a loan, they need to prove an address. What most dwellers do is visit a local authority, usually the head of the ruling party branch, and get a stamped letter. "One speculation is this [QR-coding] takes out the middleman," Anciano said. "The city can say, 'We are officially linking your ID to the structure.'" This could prove more convenient for people.
At the heart of the criticism is how millions of residents in South Africa's informal settlements live and how digitization interacts with rights.
"You have an ID linked to a structure via QR code, and that's not how people live in informal settlements. There's a lot of fluidity."
"The big question is the assumption that people are static in an area," Anciano said. "They are not. You have an ID linked to a structure via QR code, and that's not how people live in informal settlements. There's a lot of fluidity."

Anciano points out that, in informal settlements, often someone owns multiple shacks and rents them out, and most undocumented migrants from outside South Africa are renting from an owner.
If authorities QR-code a cabin and tether the owner's ID to a central database, the registered person may not be the person living there. "Are you going to be creating stigma and fear in informal resident settlements who don't have other options? Now you are going to tell them, 'We are watching you, we labeled your home'?" Anciano asked. "The City of Cape Town is also a controlling city, they love data, and they like the data to be able to control, so they want to know who is going where and doing what."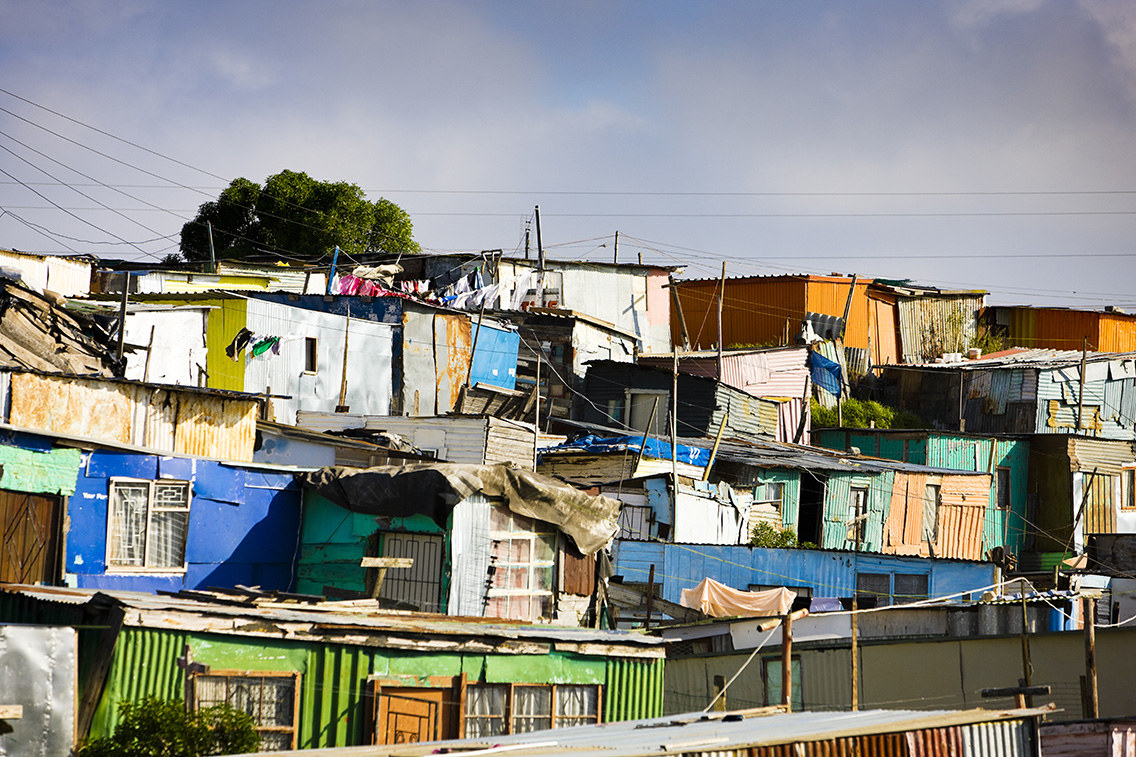 Although the city stressed that no data will not be weaponized against the people who live in informal settlements, critics point out that Cape Town is notorious for punitive bylaw enforcement regimes like allegedly confiscating tents, HIV medications, and homeless residents' IDs, rendering them unable to vote.
South Africa is the world's most unequal country, according to the World Bank, and Cape Town is considered the country's most segregated city. The country has a history of racist urban zoning and of Black residents being arrested or worse for loitering outside their racially defined precincts. Cape Town's urban architecture is still very racially segregated. Officially tying residents to an informal settlement via a centralized database could enable the flagging of poor residents who are in other areas of the city.
But Stuurman told BuzzFeed News that, in 2022, that would be far-fetched. "It is a leap in logic to imagine that residents will be pinged for being in the 'wrong place,'" she said.
Stuurman pointed out that the current racial profiling and surveillance of Black and Coloured South Africans in suburban neighborhoods is not based on government databases but the suspicions of private citizens and private security companies.
"The city [Cape Town] doesn't track the movement of individuals aside from security concerns," to the best of her knowledge, Anciano told BuzzFeed News. ●