People Are Declaring #WeWillNotBeSilenced After A Brutal Murder
The hashtag #NoNosCallarán (#WeWillNotBeSilenced) is being used after a journalist was killed in Mexico City last month.
Mexican photojournalist Rubén Espinosa — who took a picture of the mayor of Veracruz Javier Duarte for the magazine Proceso — was tortured and killed on July 31, and his corpse was found along with four murdered women.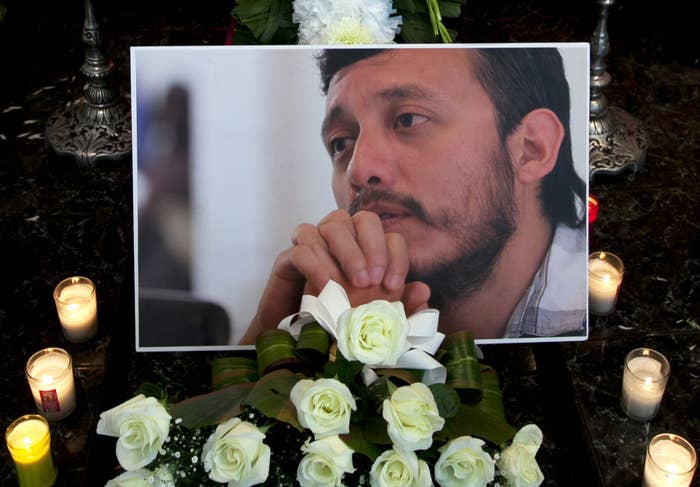 He had fled Veracruz fearing for his safety, after having received several threats, he said. Since 2011, 14 journalists have been murdered in the state of Veracruz, El País reported.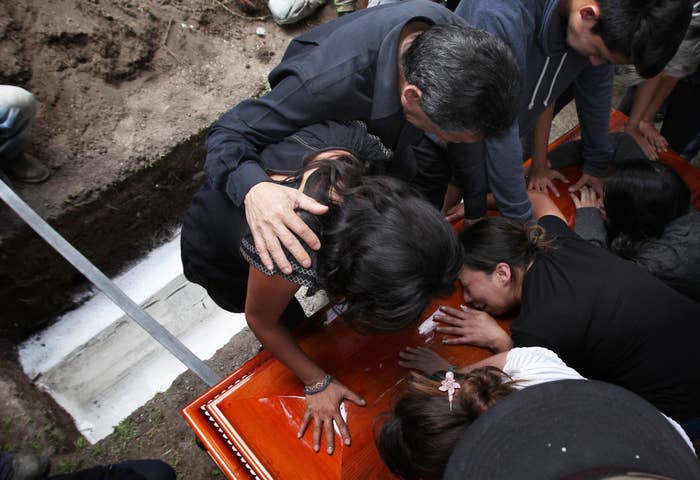 A month after his death, three international organizations — PEN, Avaaz and the Commitee To Protect Journalists — have helped launch the #NoNosCallarán (#WeWillNotBeSilenced) initiative to help pressure the Mexican government to respond to the killings.

Last Saturday, friends and family of the homicide victims where gathered by Avaaz to help invite people to join them.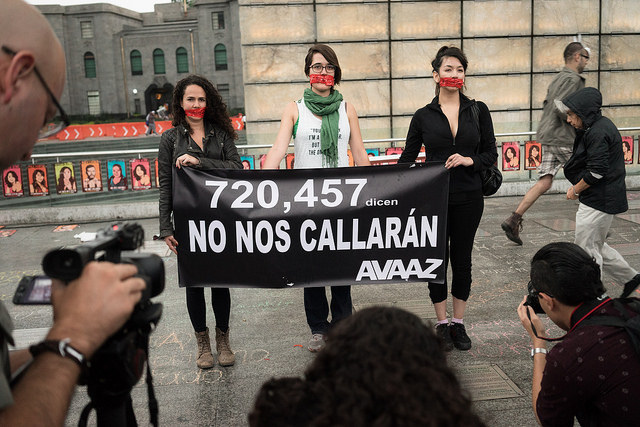 Earlier this week, Mexican newspaper El Universal ran a cover page all in black declaring solidarity with the campaign.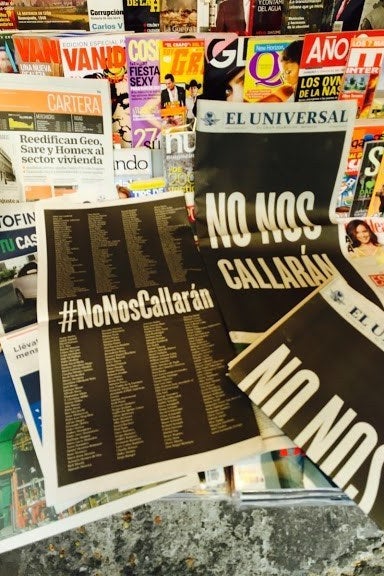 Lydia Cacho, Mexican journalist and spokesperson of the movement, wrote about the cover in her column published in the news site Aristegui Noticias.
"Because my fellow reporters shouldn't have disappeared or died, or suffered from persecution until their last days #WeWontBeSilenced," she wrote. "Because the last word on how the Mexican political system should be is not said yet, and nobody will censor us #WeWontBeSilenced."
Inside the paper ran a letter to Mexican President Enrique Peña Nieto demanding free press and human rights, with signatures from more than 600 intellectuals and journalists from 192 different countries.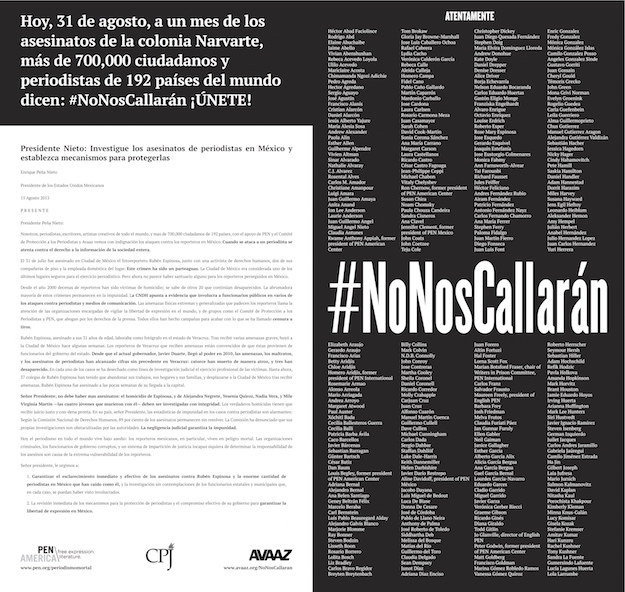 "When a journalist is attacked the entire society's right to information is violated," reads the letter, which was endorsed by famous names like Salman Rushdie, Alfonso Cuarón, and Noam Chomsky.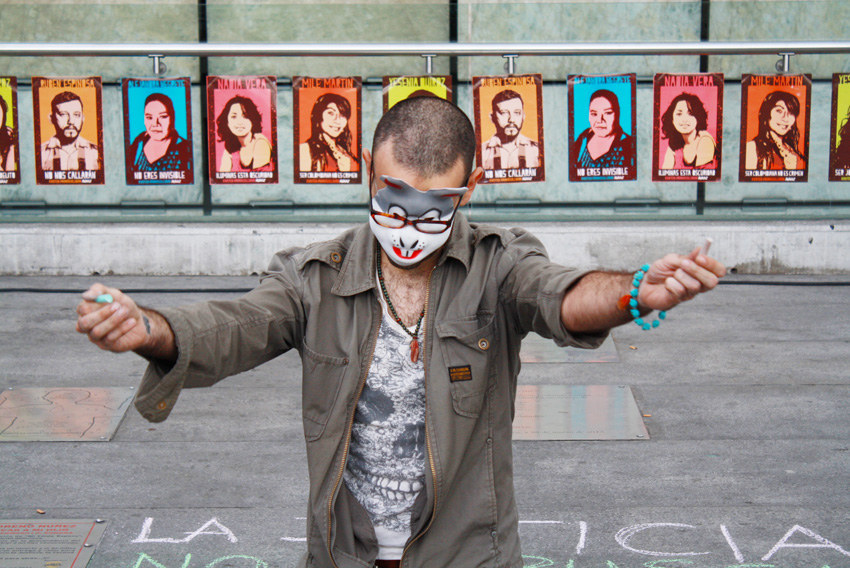 "This crime is a benchmark," it continues, and then declares Mexico as "one of the least safe places to practice journalism."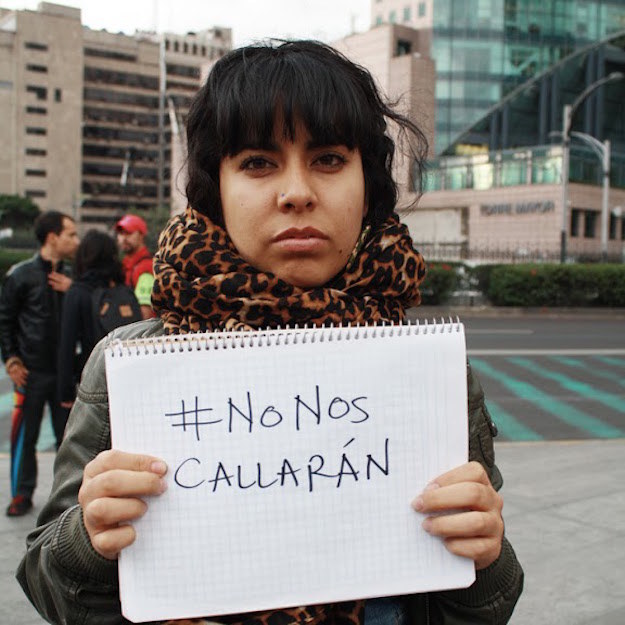 "The National Commission of Human Rights (CNDH) has exhibited evidence involving public officials in several of the attacks to journalists and the media."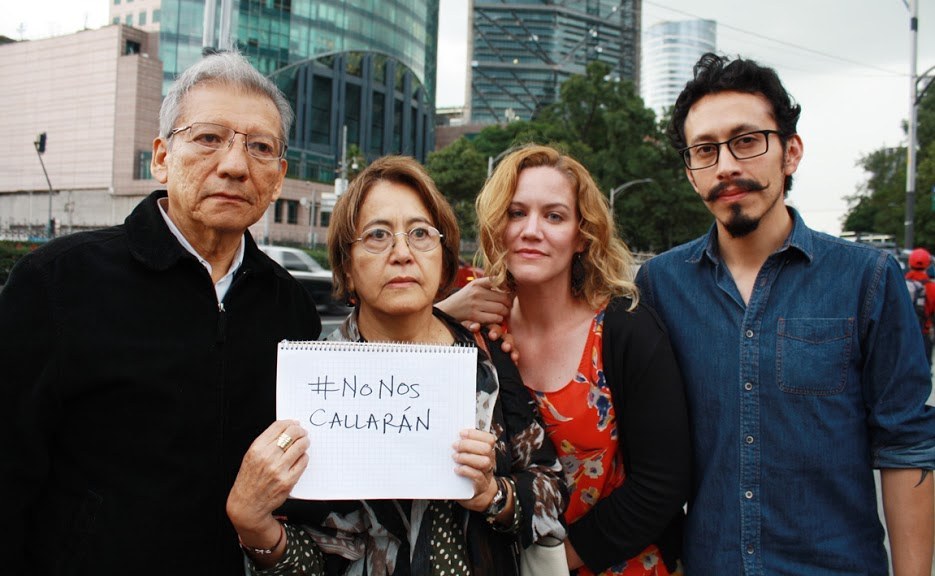 People around the world are posting selfies on Twitter tagged with #NoNosCallarán showing their support. Here's a small sample: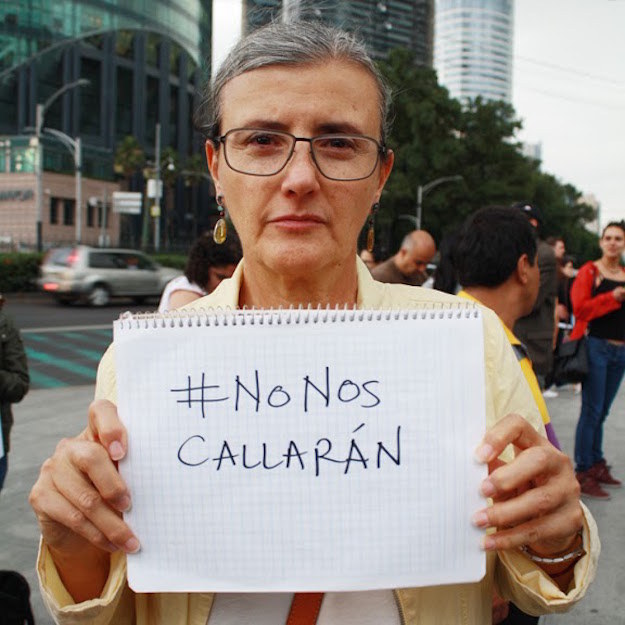 Alejandro Meléndez, photography deputy editor of the Mexican newspaper El Financiero.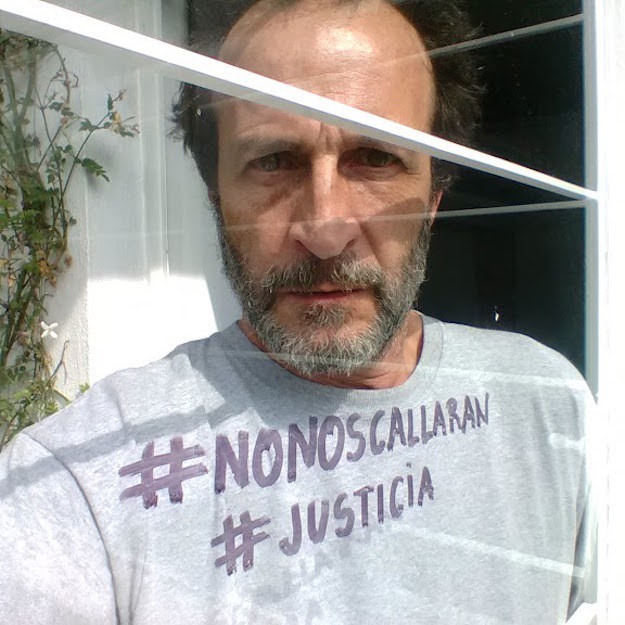 John M. Ackerman, a law professor/investigador at Mexico's state-run university IIJ-UNAM, Editor-in-Chief of the Mexican Law Review, and columnist.
Actress Ilse Salas.
You can read the full Avaaz petition here.