Let's be real: The best part of the Olympics is by far the Olympic torch, which is lit in Greece every four years and then travels to its final destination in the host country over the course of months.
It's always seriously entertaining and often completely mental. And the Rio 2016 Olympics have been no exception. So let's take a trip along with the torch throughout Brazil:
1.
First, a "human-torch" popped up, stealing the show on the first day of the relay.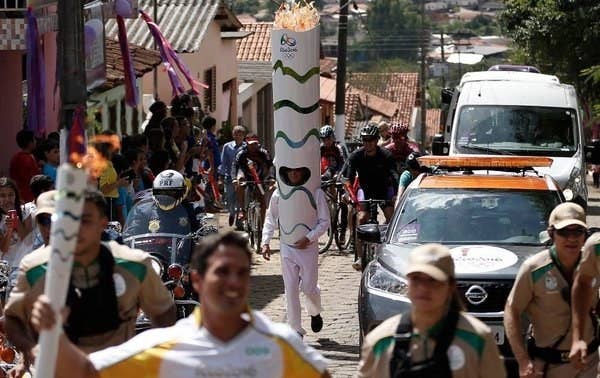 2.
After that, the torch showed up on Mercado Livre, which is sort of like Brazilian eBay, at MODEST prices.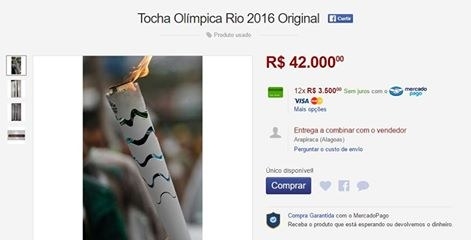 3.
It was carried on just one foot.
6.
There was a bit of Samba happening on the way through Amapá.
7.
And the flame took part in this grand tribute to Luis Gonzaga, one of Brazil's most famous musicians.
8.
Model Suzy Cortez did a body-painted torch cosplay.
10.
And, of course, the torch was the target of an attempted robbery. Performed by a guy dressed up like Robin.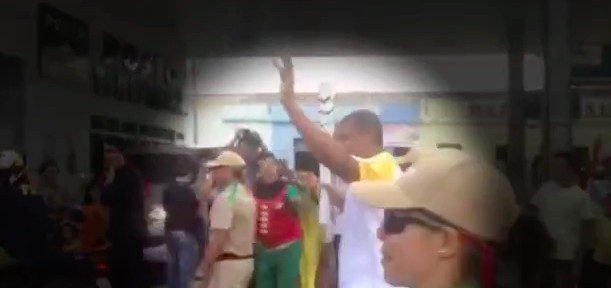 12.
The Olympic flame was ~magically~ transformed into a guitar!
This engineer, upon receiving the torch for his lap, couldn't resist rocking out. \m/_
15.
In Roraima, the torch even caught a lift on a paraglider!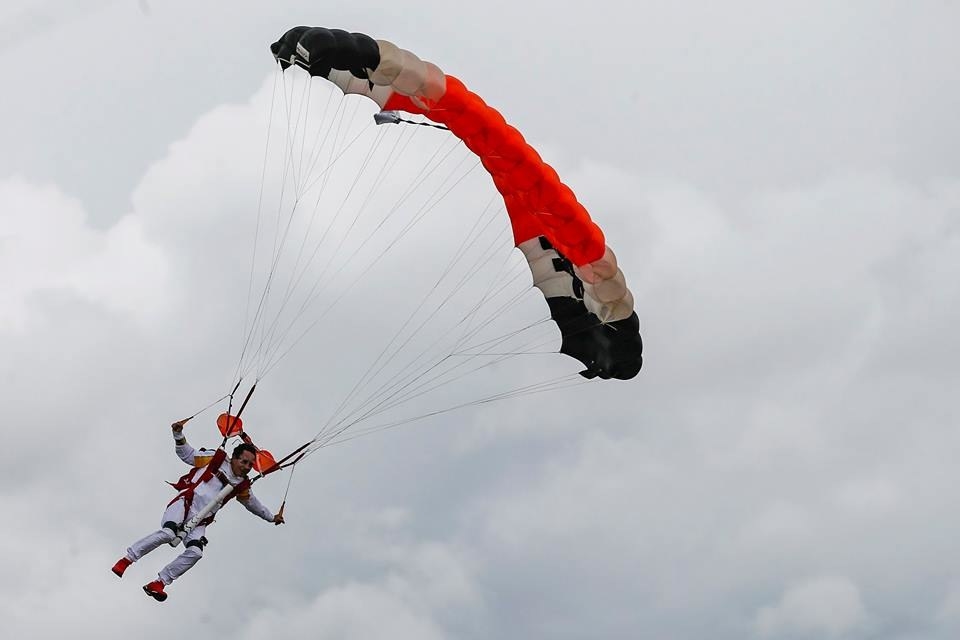 16.
But the relay has also had its less than great moments, like when a jaguar escaped after an event and had to be put down.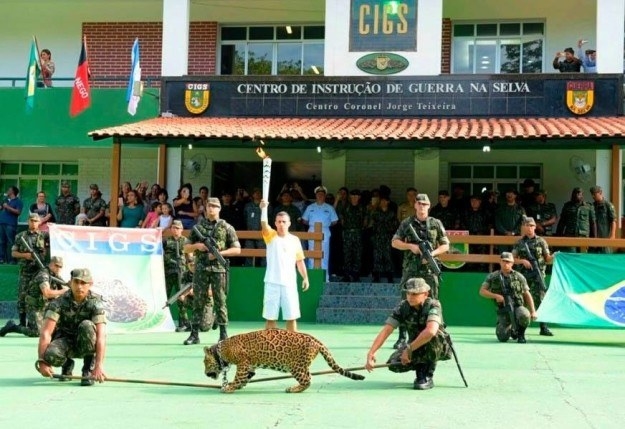 There's still more than a month left until the torch completes its travels and lights the Olympic flame in Rio, so who knows what else it'll come across in that time.