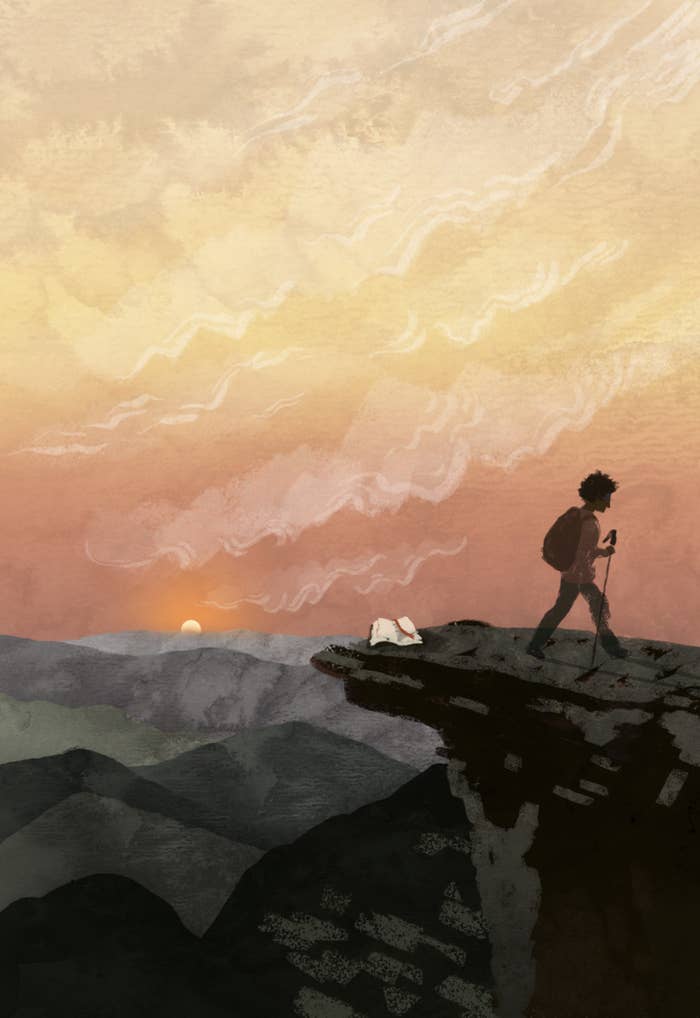 For many, the Appalachian Trail is a footpath of numbers. There are miles to Maine. The daily chance of precipitation. Distance to the next campsite with a reliable water source. Here, people cut the handles off of toothbrushes to save grams. Eat cold meals in the summer months to shave weight by going stoveless. They whittle medicine kits down to bottles of ibuprofen. Carry two pairs of socks. One pair of underwear. Abandon enclosed shelters entirely and opt for a tarp. Everything pulls double duty when you are hauling it 2,189 miles over mountains whose trails consist of slick roots and sharp rocks. Pants zip off into shorts. (That second pair of socks can be worn as mittens.) Floss today is thread tomorrow for stitching deteriorating shoes when the next town with a decent outfitter is 80 miles away. Few nonessentials are carried on this trail, and when they are — an enormous childhood teddy bear, a father's bulky camera — it means one thing: The weight of this item is worth considerably more than the weight of its absence.
Everyone had something out here. The love I carried was books. Exceptional books. Books by black authors, their photos often the only black faces I would talk to for weeks. These were writers who had endured more than I'd ever been asked to, whose strength gave me strength in turn. I wanted to show them beauty from heights that a history of terror had made clear were never intended to be theirs. I sought out these titles wherever I could. It sounds easy enough, but bookshops were virtually nonexistent in Southern trail towns, post offices were open only for a handful of hours each week, and fewer establishments held mail for hikers the farther north we ventured. The pursuit of traveling with at least one book a week rapidly devolved into a game of "Where can I ship the contents of my blackness? How much of it can I permit myself to carry at a time?"
"Where can I ship the contents of my blackness? How much of it can I permit myself to carry at a time?"
Pack: 40 ounces. Tent: 26. A pound to "love myself when I am laughing...and then again when I am looking mean and impressive." Seven ounces of James Baldwin. Thirteen of Octavia Butler. Nine violent ounces of home, the from-from, "originally, I mean." 7,628 feet: the elevation of Asmara, Eritrea. Rain jacket: 5.5 ounces. Options for ZZ Packer. Blues for Toni Morrison. Dragons for Langston Hughes. A river for Jamaica Kincaid. Nine ounces, eight ounces, ten ounces, six. Fifteen: the number of years I spent watching my African grandmother die in the flatness of Florida. Gloves: 1.3 ounces. Warsan Shire: 2.4. Keys to a place I call home: none. Colson Whitehead: 1 pound. Assets: zero. Resting mass of light: none. Headlamp: 3.9 ounces. Their names: endless. Trayvon, Renisha, Sandra, Tamir. Spork: 0.6 ounces. Water filter: 3 ounces. Down jacket: seven ounces. Fuel canister: four. Current atmospheric carbon dioxide levels: greater than 400 ppm. Average elevation above sea level in Miami: six feet. Therapists I can no longer afford: one. Kiese Laymon: 9.6 ounces. Amiri Baraka: 1.4 pounds. The amount black women earn for every white male dollar: 63 cents. Bandana: 1.12 ounces. Pack towel: 0.5 ounces. The number of times I've told myself to put a gun to my head between 2013 and 2016: 8,000–10,000. Bear bagging kit: 3 ounces. Aracelis Girmay: 6.4 ounces. Roxane Gay: 4.8. Emergency whistle: 0.14, orange, should I find myself in the midst of hunting season.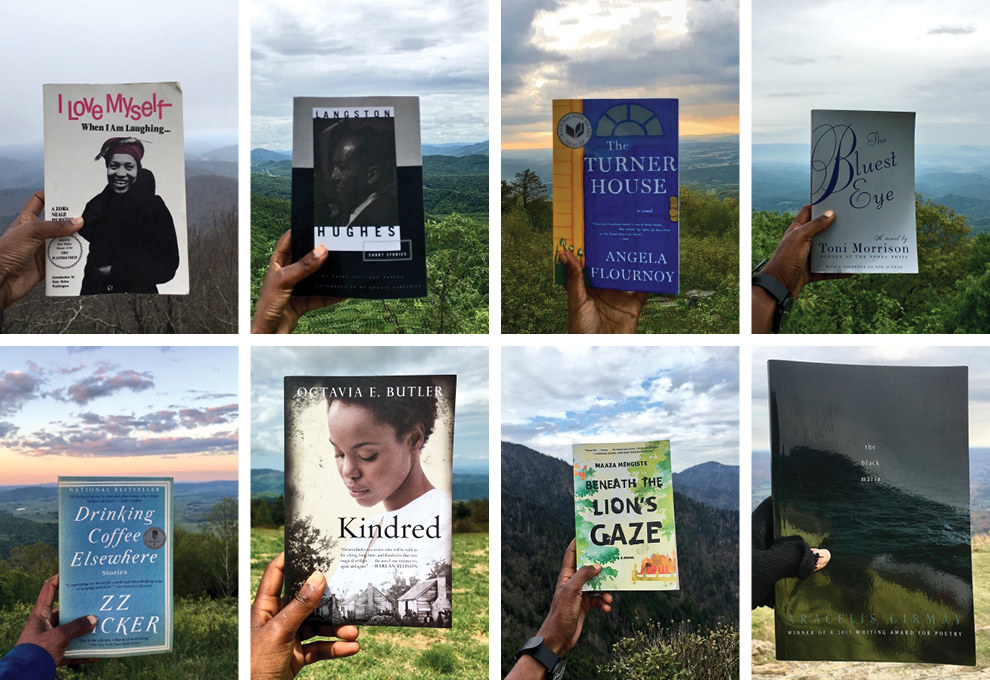 I started to leave books at shelters along the AT so that other hikers could read them as well. Some books were left at hostels. Zora Neale Hurston is in Walasi-Yi, mile 30.7, where roughly a quarter of all thru-hikers decide to call it quits. Yaa Gyasi was last seen at Peru Peak in Vermont. Ladan Osman is at Crazy Larry's in Damascus waiting for next year's Trail Days. Responses to my project from hikers consisted of either effusive praise or dead silence. I chose as many short story, essay, and poetry collections as possible to encourage exploration. I thought about what the author or protagonist of the title might have wanted to see. I got to a view. I held them to the light. I told them, firmly, "This is yours." This country had done an exceptional job making clear what wasn't — equality, safety, justice, financial mobility, the right to vote. In America, the word "progress" was rooted in fluidity. It had always been progress for now.
If there exists one stereotype about the Appalachian Trail among minorities – and, on a larger scale, hiking in the United States in general – it concerns its undeniable (but, it is important to note, not entirely unapologetic) whiteness.
If there exists one stereotype about the Appalachian Trail among minorities — and, on a larger scale, hiking in the United States in general — it concerns its undeniable (but, it is important to note, not entirely unapologetic) whiteness. The whiteness in and of itself is not a bad thing. The AT is without question the kindest, most welcoming, least aggressively homogeneous space I'm likely to encounter in America in the next four years. Thru-hikers aren't gathered in the woods for six months to assert the superiority of their racial composition. They're there to embrace nature, challenge themselves, get stoned, sprain ankles, avoid rattlesnakes, fuck, pursue adventure, and otherwise treasure the joys that find them along the way, large or small. Many are simply looking to heal.
That they happen to overwhelmingly be white is largely a coincidence for those on the trail ("I never noticed it until I saw you," a hiker once told me), a weird fact of life. It is anything but circumstantial for observers of color on the outside looking in.
Racial diversity matters uniquely on a trail that's considered a great equalizer in most other respects. Individuals have no identity but one: hiker. For many, who you were or what you came from wasn't important, because everyone was sharing the same stretches of bad weather and sore feet. It was the hiking community's way of saying all were welcome, and from what I gathered over the six months of my hike, they were. Even me. Especially me. Here, all were purportedly safe. "Look at how we've grown." The unintended consequence of colorblindness was benign erasure, a discomfort with looking at how we hadn't.
There is no divorcing the lack of diversity in the outdoors from a history of violence against the black body, systemic racism, and income inequality. A thing I found myself repeatedly explaining to hikers who asked about my books and my experience wasn't that I feared them, but that there was no such thing as freedom from vulnerability for me anywhere in this land. That I might be tolerated in trail towns that didn't expect to see a black hiker, but I'd rarely if ever feel at ease.
Few seemed to understand that simply because hikers had not targeted me did not mean I had ceased being a target. That I viewed every road crossing as a cue to raise shields, eyes open, ears alert. That in the back of my mind there lived my mother's voice: or else. Here, they were free, truly free, whereas I was only a little freer than before. That the difference between the two held centuries of slaughters in its maw. That we all carried fears. That some fears never slept.
My presence brought more Confederate flags than expected into focus for white eyes, and that saddened them when they were sad enough as it was. I explained that casual physical mobility had never been never a luxury for those who shared my hue. That the reasons few people looked like me on the Appalachian Trail were steeped in violence, lynchings, rapes, countless hate crimes, and a fear of the aforementioned that persists to this day. That the world kept going even when, for months, we watched our foot placement instead of the news. That there were few fellow hikers in early July who could understand what it felt like to hear about a rash of black deaths. "I came out here to get away from all that," a hiker said to me. Fair enough. (And yet.) That solitude might be hard to find on the trail but isolation would always come far too easily to some.
People ask me why I chose the Appalachian Trail, and I tell them it was the clearest shape of freedom for who I was before it.
People ask me why I chose the Appalachian Trail, and I tell them it was the clearest shape of freedom for who I was before it. I needed to prove it was possible not to give up on myself, day in and day out, when giving up felt like the most natural thing in the world. It is a cliché that one of the draws of thru-hiking is that it shows you what it means to feel infinite. I can confirm that one does not walk 2,000 miles across the face of this country as a black woman without building up an incredible sense of self. I have seen what I can be. I have heard the voices stop.
I've asked friends: When was the last time you saw yourself at your best? When did you last wish you could? I can't tell you my last time. What I know is that I moved to New York City in 2008 at the start of the recession, and after a few years a vanishing began. That's how it goes. You stop being yourself without even knowing it. You withdraw. You retreat like a glacier, slowly, until people wonder if there was ever anything more to their memory of you than an inconvenient pile of rocks. You tell yourself things will get better until there's barely anything left to remind. And then you decide what you can still fight for.
Active literary citizenship can take many forms, particularly during times of transition. There's more to writers than writing and more to readers than reading; you are not your byline.
For years, my fight has been promoting writers of color. In 2015, I ran Short Story of the Day, a project where I shared one short story a day by underrepresented writers. This year, I created a library of black excellence along the Appalachian Trail. It cost approximately $250 to build. It symbolized a great deal more. I hold no expectations of it lasting. Erosion is part of the point. Pages will be ripped out for fires. Rain and moisture will destroy the rest. For all I know, a trail maintainer has already stuffed a book or two of mine among her gear and grumbled about having to pack out the trash hikers leave behind. What matters is that I tried, and that it kept me whole, and that was good enough.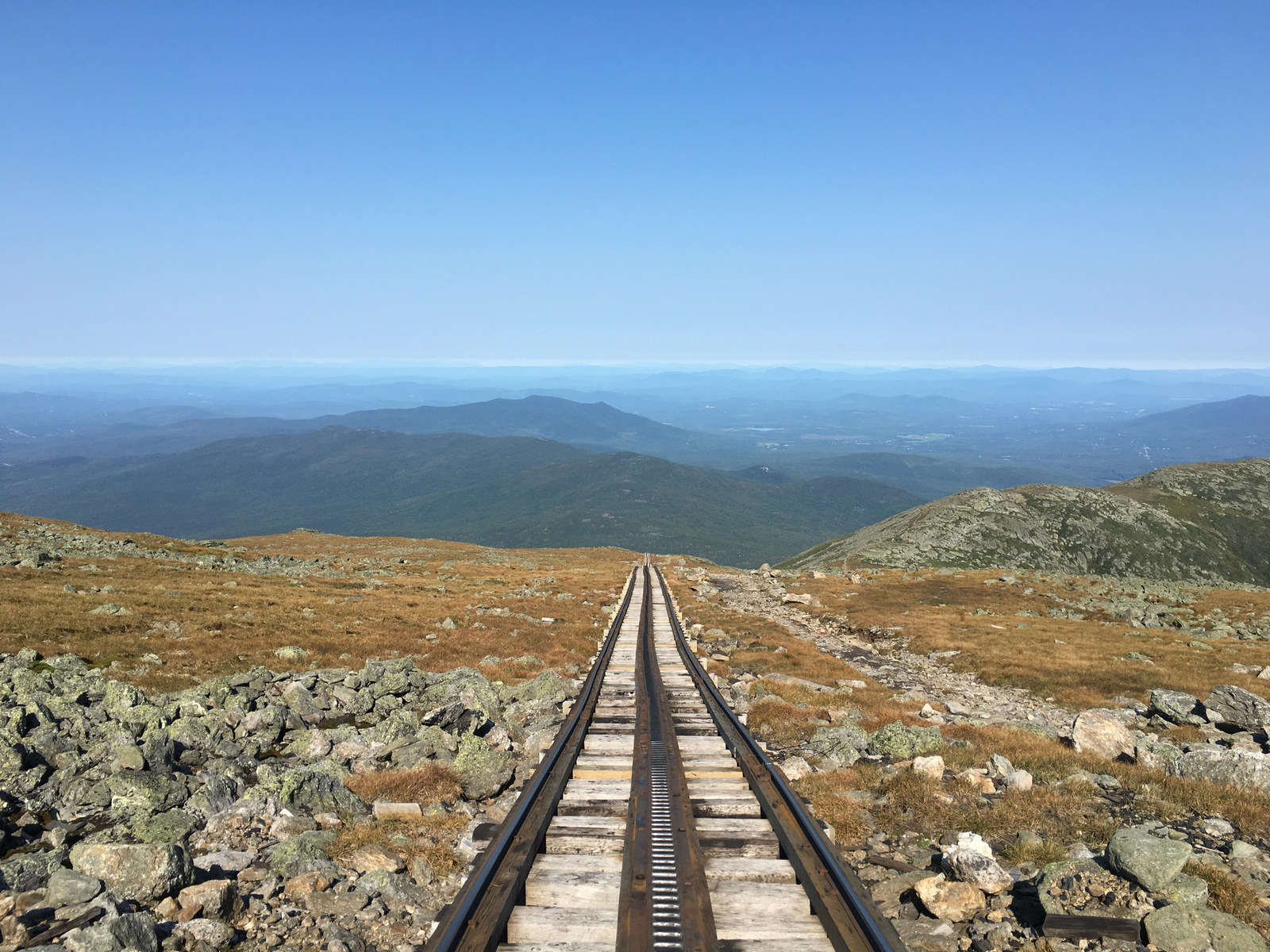 There are countless articles on post-trail depression about how to deal with the crash that follows. People almost immediately regain the weight they lost. Their bad habits and nervous tics return with a vengeance. Once again, they must look the country in the face, at its politics, its intolerance, and it is nothing, nothing at all like the trail where every day was about community and one step after another. People face their personal shortcomings. They have to find a way to eat. A place to sleep that isn't a hammock. The means to procure both. They must find new methods of battling inertia. Discover meaningful forms of momentum. Eschew self-destruction.
I revisit passages from the books I carried in search of my own light. Many start planning their next long trek. Who could blame them? At some point, most long-distance hikers ask themselves whether it was worth the "what now?" There's no one answer. I can tell you that kindness is everywhere, not as an excuse for the hatred that courses through this country's veins, but out of hope for the progress that is destined to replace it. I can tell you there are many ways to fight, even when things feel hopeless. That the risk may not be worth it. That there might come a time when you won't have a choice either way. That you matter. That you are worthy of love. That you deserve recognition of your humanity from all. That you have nothing to prove to those who would see you as less. That visibility is vulnerability, but that it also paves the way toward action for those who see themselves in you. That your existence, whether you see it or not, helps others be brave.
I can encourage first steps, even the smallest of starts. They are the only thing of which I am certain.
Rahawa Haile is an Eritrean-American writer of short stories and essays who hiked the Appalachian Trail in 2016. Find her on Twitter at @RahawaHaile.