1.
The rainy season seriously started in Mexico City on Wednesday, putting most of the city under several feet of water.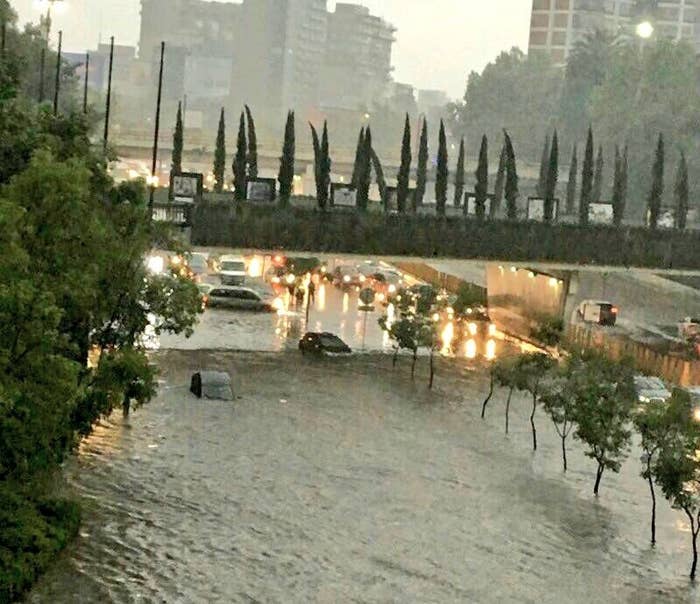 2.
Just look at this set of cars that were completely engulfed as the floodwaters rose.
3.
Firemen came to their rescue thankfully. As of now, it's unclear if any injuries occurred during the storm.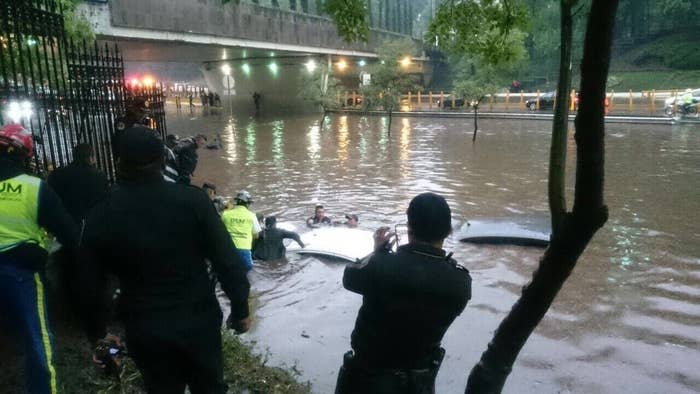 4.
The Polanco area got hit the worst.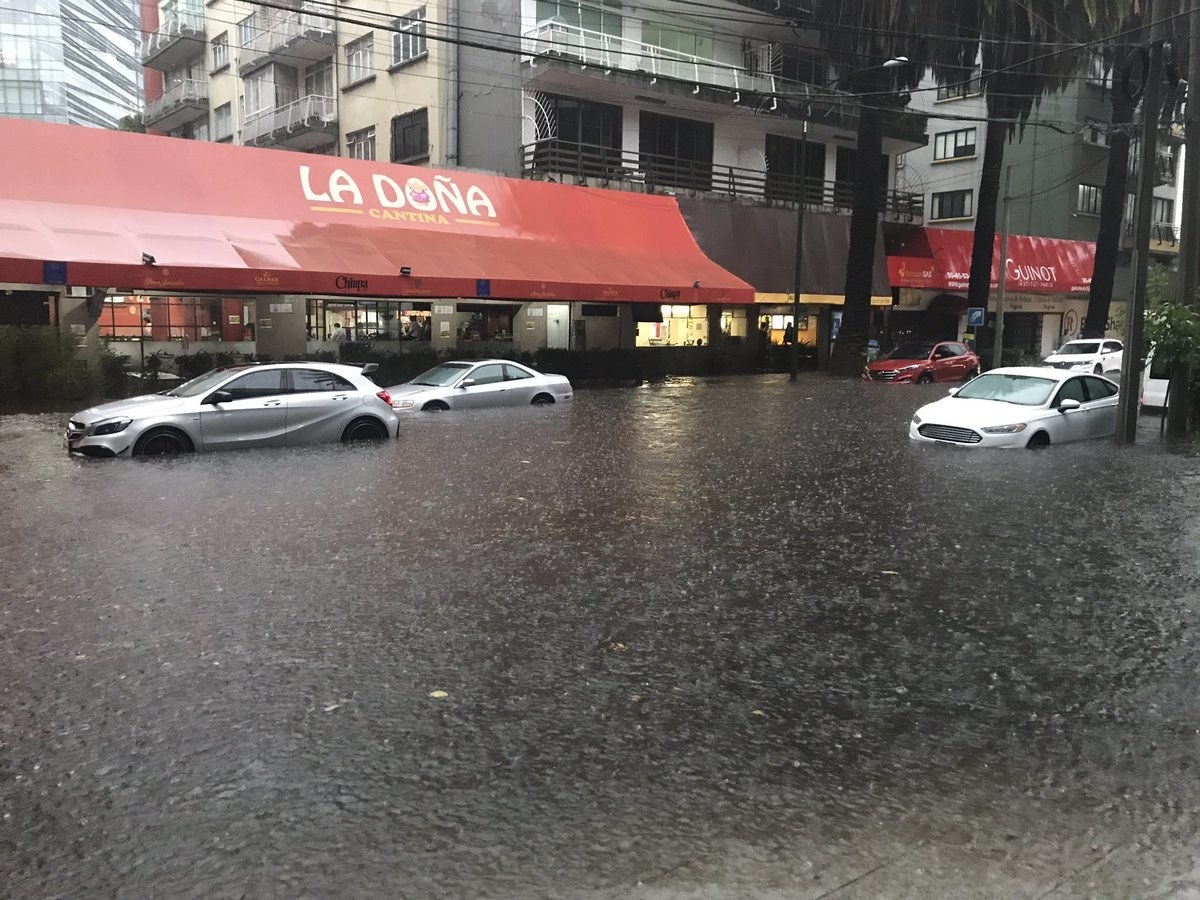 5.
Mexico City was built on what used to be Lake Texcoco, so the rains seemed like an attempt for nature to change things back.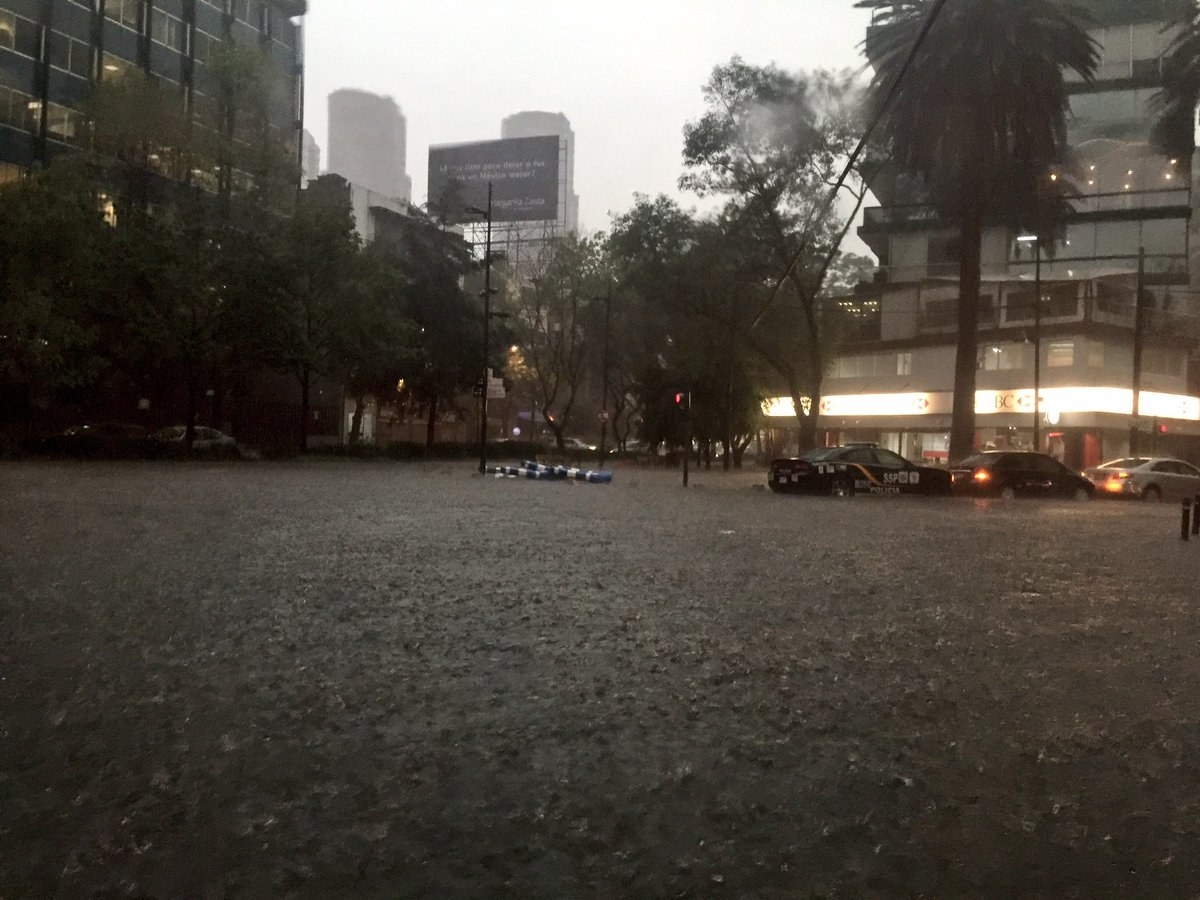 6.
The Paseo de la Reforma lost all of its glamour in the process.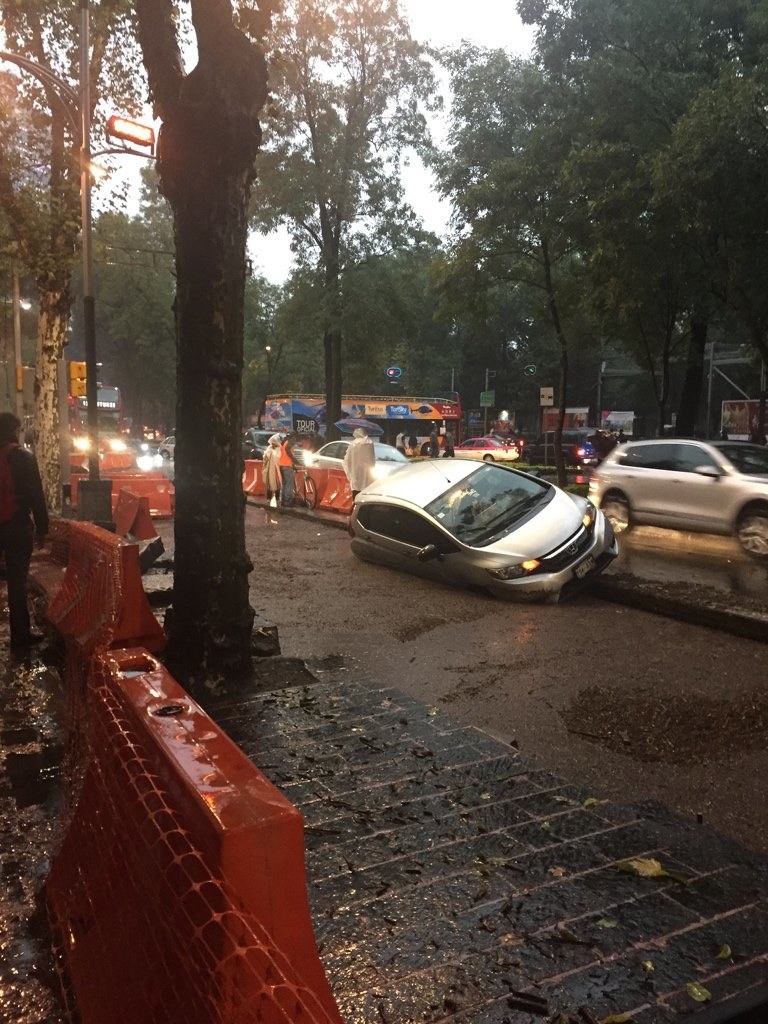 7.
It was also raining inside the subway.
8.
Carso Plaza? Also not great.
9.
The rain started around 5 PM on Wednesday and absolutely refused to let up.
10.
As if the deluge of water wasn't enough, the wind was intense, too.
12.
The water reached the inside of houses, like this one in Polanco.
13.
Since the subway was a no-go, the streets were filled with people looking for a way to get around.
14.
The pictures people managed to snap in the rain are beautiful and creepy.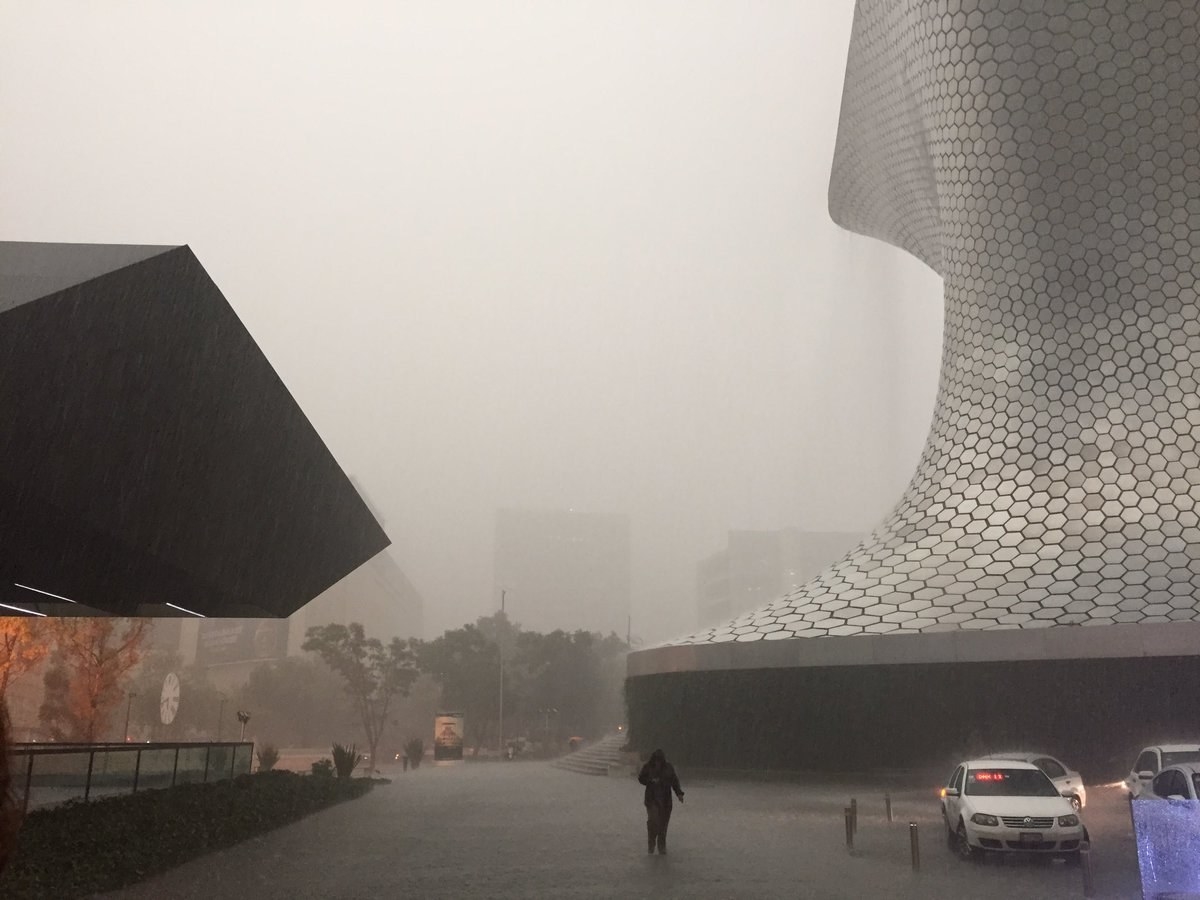 15.
But for some, the beauty was heavily tempered by the fact that the rains had caused massive damage.
16.
The storms continued into Thursday, totally flooding La Villa Hospital.
17.
The police wound up having to rescue some people by boat from the waters.
18.
And to top it off, a major highway was covered in hail.