Cambridge Analytica, the data company that claims at least partial credit for President Donald Trump's 2016 win, is hiring staffers to work on campaigns throughout Mexico in 2018.
Arielle Dale Karro, head of operations in Mexico at Cambridge Analytica, posted this ad on Facebook on Oct. 23, in the group "Foreigners in Mexico City":

It's not clear which party or candidates the company is working for in Mexico, but according to Karro's hunt for staffers, the company will be working on the campaigns for governor in seven of Mexico's 31 states: Chiapas, Guanajuato, Morelos, Puebla, Quintana Roo, Tabasco, and Veracruz. It is also looking for someone based in Mexico City.

But as of Tuesday, the London-based company doesn't appear in the databases of the National Registry of Suppliers of the National Electoral Institute (INE), a requirement for any company that wants to be hired by a political party in Mexico.
"Our political division generally does not make public who its clients are," Nick Fievet, Cambridge's global head of public relations, told BuzzFeed News in an email, when asked just what parties Cambridge will be working with in Mexico and what kind of services they were offering.

Cambridge announced last July that it would be partnering in Mexico and Colombia with Pig.gi, an app that, according to a report at the time from Bloomberg, "gives 200,000 active users free service in exchange for watching ads, reading stories and taking surveys."
Many people in Mexico are "undecided and unmotivated," Brittany Kaiser, Cambridge's vice president of business development, told Bloomberg. "There's a huge opportunity in this country to find the issues that are important for people and actually turn people out to vote."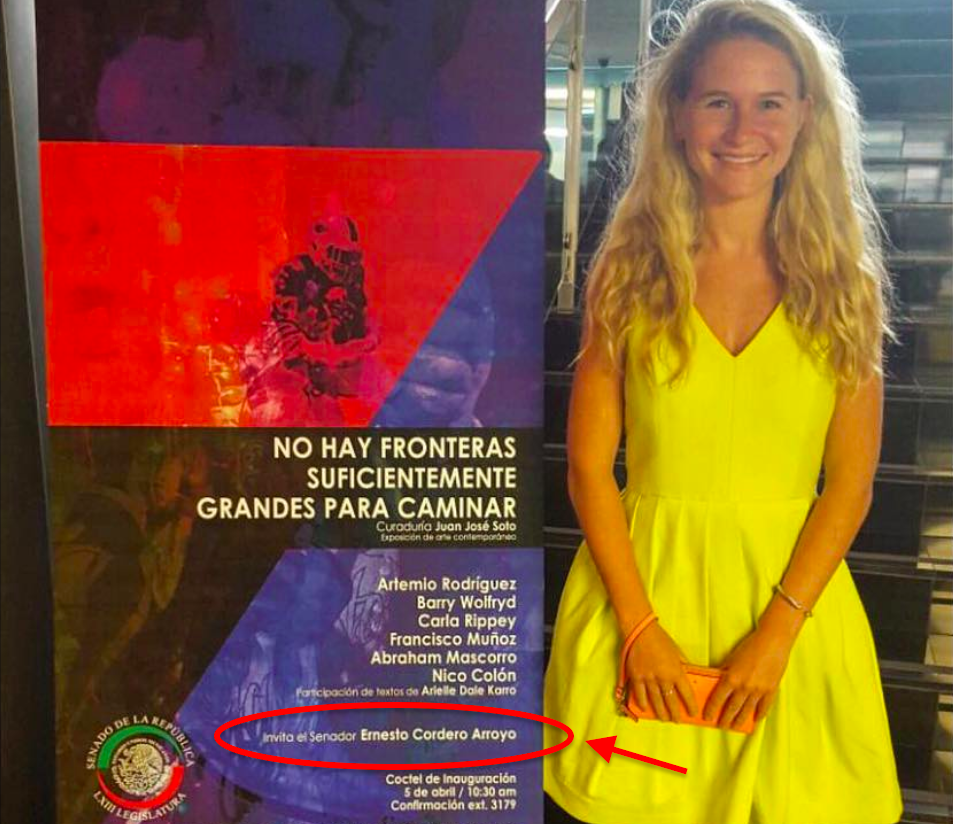 "Pig.gi has already had great success in Mexico and Colombia. We are pleased to partner with the application so that its partners can send the right message to the right people at the right time," Cambridge Analytica said in a statement on their website.
Despite its claims that it was central to Trump's victory, there's not much evidence of their impact — except maybe financially. According to Wired, Cambridge Analytica was paid $5.9 million by the Trump campaign, according to Federal Electoral Commission filings. Of that, $5 million was used to buy television ads.
The company, which was founded by the family of Robert Mercer, a billionaire with a long history of backing former White House chief strategist Steve Bannon's political endeavorers, also helped the Trump campaign identify which Republican Party voters were most likely to be persuaded to vote for the then-candidate. They also created lists of voters who were more likely to become donors, helping raise $80 million.
But that wasn't the case when it came to its data analysis services, according to a BuzzFeed News investigation. Several people who worked directly with Cambridge Analytica told BuzzFeed News that, despite its sales pitch and public statements, the company never provided any evidence that its techniques were effective or that it had the ability to execute them on a large scale.
"At no time did they provide us with any documentation of what would work," said a former member of the campaign.
This post was translated from Spanish.